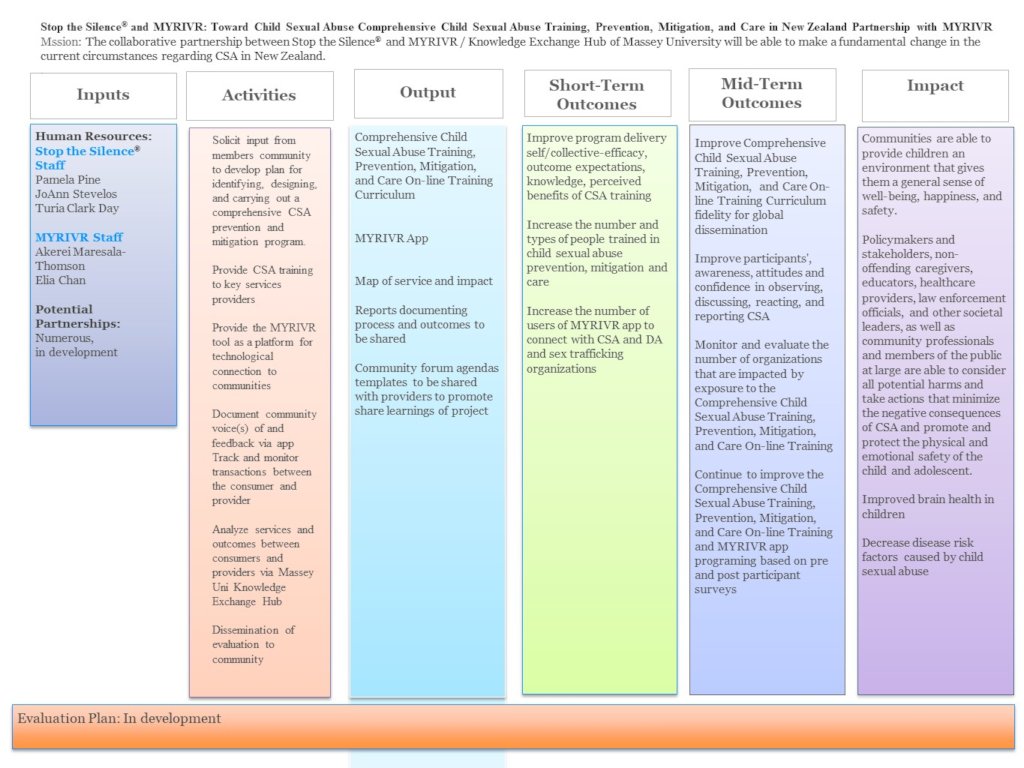 As the weather heats up in the D.C. area (well, I think we can safely say that it's now heated and while WE at Stop the Silence® will get MUCH hotter, if the weather here heats up much more we may just all fry!), STOP THE SILENCE® truly is moving quickly toward great things, moving forward from the base and activities that we have developed for these past 18+ years! Here is our April - June 2018 Report (HAPPY SUMMER!)
The plight of small and older children is heart-wrenching, as I am sure you will all agree! I listen to the stories of those like Patricia Cahill and the abuse that she suffered for so many years (see her Broken No Longer page), which resulted in so much damage from which she is still recovering. Changing how we protect children and help survivors heal will change the world - and I do mean literally. Child sexual abuse and other childhood traumas have so much impact: psychologically, physically, socially, and financially. Do we dare to be brave enough to really "take this on" worldwide? Stop the Silence® is continuing to do just that!

To help build our broad focus, STOP THE SILENCE® reaches out and builds person by person, piece by piece, situation by situation, focus by focus - and COUNTRY BY COUNTRY! - to bring the best of what we can to meet the overall need. We aim to prevent and stop child sexual abuse and help survivors heal worldwide. Thank you so much for your support and for continuing to take a look at our ongoing work. The support you provide helps make this all of what we do possible!

Please give to help us all move forward in the prevention and treatment and mitigation of child sexual abuse!

Quick Overview

In addition to our strategic and comprehensive education and training programming in the U.S., Stop the Silence® will next be focusing on developing online training for social workers and specific clergy - then others (e.g., lay audiences, educators, then police, then physicians and other clinicians, then...). We hope to have all of the online trainings done and up by the end of the year.

The work in New Zealand alongside our partner MyRivr (do check out their precedent-setting partnership with Samoan Airline, which will also highlight the work of Stop the Silence®) will draw off our ongoing work in CSA advocacy, education, and training and will begin in August. (See the MyRIVR-Samoan Airline partnership banner attached.) We are currently writing grants for requests received in a number of other countries (e.g., Albania, Columbia, Ethiopia, Kenya, Lithuania, South Africa). Thanks SO much for our grant-writing team: Joann Stevelos, Joan Keiser, Shobila Kaligounder, and yours truly), and to Sandia Capuano Morrison, our Board Chair, and Turia Clark Day, our Accountant and Grants Specialist, for all the incredible support over years!! We are working hard to ensure support for implementation of a comprehensive model in all of these places - in all places!

As we noted in the last Globl Giving report, but which is worth noting again, the Stop the Silence Comprenensive Training-Prevention-Mitigation-Care-Treatment Model (see pics above and below of the representation of our Logic Model and Training Model, respectively) is supported by the new focus from the World Health Organization (WHO) about the need to address CSA as a worldwide public health and clinical issue, and works on: 1) obtaining high-level government and stakeholder support, 2) on-site and online training of various types of service providers (as above), 3) the use of MyRivr's incredible App that allows people to download the App for free to report and allows various types of service providers to collaborate and coordinate in real time on cases; 4) changing attitudes, values, norms, and behavior to comprehensively prevent and mitigation child sexual abuse; and 5) evaluating and applying progress to all future programming. We will keep you posted!
Upcoming Conferences this quarter where I will be presenting - usually with Akerei Maresala-Thompson, CEO, MyRIVR, include: The Global SAFE Conference in Chicago in September, and, directly following that, at the Institute on Violence Abuse and Trauma Summit in San Diego.

We also have been very involved and active in the communities around Washington, D.C. this past quarter. A shout out to Jillian Short for all her outreachn locally!! So, please read below, and see pics further below - there's lots to tell!

STOP THE SILENCE® 2017 FINAL QUARTER LOCAL ACCOMPLISHMENTS – April - June 2018:

1. April 9th: Twenty Fourth Annual Candlelight Vigil- Jill Short was the featured keynote speaker at the Twenty Fourth Annual Candlelight Vigil held at the Charles County Courthouse (La Plata, Maryland) in acknowledgment of Crime Victims' Rights Week. This year's theme was "Expand the Circle…Reach All Victims". The ceremony included a patriotic demonstration by the Charles County Sheriff's Office Honor Guard, "Ode to Joy" by the La Plata High School Brass Ensemble, and statements from CAP staff, county officials, and local law enforcement.
2. April 27th: The new book, SOFIA'S PROMISE (by Jill Short), was launched! This new series of children's books addresses the sensitive--yet crucial--subject of child sexual abuse and improper/unsafe touch, with pointers on "what to do" and provides information about Stop the Silence®. Sofia's Promise will soon be available in Chuukese, Pohnpeiian, Kosraean, Marshallese, Chamorro, Yapese, Ulithian, Tagalog, Samoan...and more. This book series is part of an ongoing effort to combat CSA and Child Sex-Trafficking on an international level.
BOOK DESCRIPTION AND OVERVIEW: Sofia's Promise is an introduction to proper relationships, body image, and personal safety. Based on a true story, Sofia's Promise is one brave girl's journey to freedom as she learns to speak up and ask for help in one of life's hardest situations. Sofia's Promise shares how Sofia begins her healing process by reaching out in confidence to two people she trusts: her teacher and her grandmother. From beginning to end, Sofia's Promise offers direction and guidance, helping children understand inappropriate touch—and what to do about it. An excellent tool for both parents and educators alike, Sofia's Promise shines light on the sensitive topic of child sexual abuse from a child's point of view, through simple, straightforward language and down-to-earth illustrations.
3. April 30: 4th Annual Poker Run Ride-Beautiful weather met us for the 4th Annual Poker Run ride, benefiting the Charles County Center for Children in La Plata, MD!! Jill Short provided a presence for Stop the Silence® and the Center for Abused Persons. The theme for this event: EVERY CHILD DESERVES A SAFE AND HAPPY CHILDHOOD.
4. May 25th: "Rock One Sock"-In honor of National Missing Children's Day, observed each year on May 25th, Jill Short represented Stop the Silence® and Rock One Sock to raise awareness for our nation's MISSING & EXPLOITED CHILDREN!!! (In partnership with the National Center for Missing and Exploited Children, the W.I.N. Foundation, the Center for Abused Persons (CAP), and the Mrs. Globe Organization).
5. May 28th (and ongoing): WeModel USA-In a global effort to provide a megaphone for Child Sex Trafficking Awareness, Stop the Silence® is collaborating with WeModelUSA, bringing modeling and Human Trafficking Awareness together. This endeavor involves 48 young models, empowering them to be a voice in over 30 languages across the globe. The main event will take place on August 3rd. In the meantime, each model is being coached to use their voices and their influence (through media and photography) to raise awareness against the sex trade industry—on an international level. On August 3rd, twelve models will be selected to travel to Italy (Sept. 4-9) to work with high-end European designers to further magnify the platform of Trafficking Awareness. More details to follow next quarter!! (See pic attached.)
6. In May and June, Jill spoke about Stop the Silence® in-depth at both the Mrs. Maryland America Pageant in Annapolis MD (as Mrs. Southern Maryland America), and at the Mrs. Globe Pageant in Palm Springs CA (as Mrs. Maryland Classic).
Thank you so much for taking a look at our ongoing work. Your support helps make this all possible! Please give to help us all move forward in the prevention and treatment and mitigation of child sexual abuse! (Next Update scheduled for the end of September, 2018)