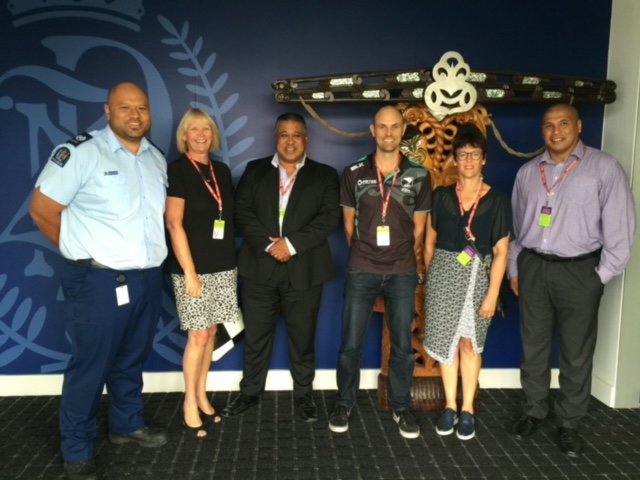 STOP THE SILENCE® 2017 FINAL QUARTER ACCOMPLISHMENTS – October-December 2017:
To help build our broad focus, STOP THE SILENCE® continues to build piece-by-piece, situation-by-situation, focus-by-focus - and COUNTRY BY COUNTRY! - to bring the best of what we can to meet the overall need. GIVEN IS WHAT IS GOING ON IN THE USA, MAYBE, JUST MAYBE WE AND THE REST OF THE WORLD WILL WAKE UP TO THE NEED! - Thank you so much for taking a look at our ongoing work. Your support helps make this all possible! Please give to help us all move forward in the prevention and treatment and mitigation of child sexual abuse!
I meet people all the time who have become more and more emboldened to speak out about CSA and trafficking. When I was at the IVAT Conference this past September in San Diego, CA, I met Akerei (Rei) Maresala-Thomson, and, with Elia Chan (who is also a co-founder), they run the organization MYRIVR in New Zealand. They and the world know the need, too! We've entered and are continuing to enter into partnerships with those who are speaking out more and more loudly, bringing critical programming to people in the U.S. and across the globe! See more below about MYRIVR, our work with them, and other international programming.
Quick Overview
In addition to our strategic and comprehensive education and training programming in the U.S., Stop the Silence® has moved forward this past quarter in the development of our online training for nannies and an increasing number of service providers as well as our international focus in collaboration with local organizations and programs, primarily in Kenya and New Zealand. We also have been very involved and active in the communities around Washington, D.C. A shout out to Jillian Short for all her outreachn locally!! So, please read below - there's lots to tell!
The Details Please!
In the U.S., there is a lot going on (!) and interest from funders in our comprehensive, live CSA training as well as our expanding online comprehensive education and training and mitigation program is growing (and we hope we have some really good news to relate in the next quarterly report). The online training with certificate is now avaialble for nannies and The Nanny League, with which, under Lindsay Aspell, Founder and President of The Nanny League, we have a contract. We expect more nanny groups to be signing on.
Lindsay, whose idea about an online training for nannies sparked this work, has made the online training on CSA and trafficking mandatory for all nannies interested in working with The Nanny League! Check out one of their info-fundraisers for Stop the Silence by clicking here.
In the U.S. and with reach throughout the world, we are currently building our online trainings for: social workers (they're next), police, clinicians, clergy, parents and guardians, and others! The online training provides a comprehensive overview of CSA and trafficking, and the training will be interactive for all audiences for which we build programming from here-on-in, providing scenarios and letting the trainee pick answers to which they online system will then react. Cool, huh? So, stay tuned.
In New Zealand, Stop the Silence® has entered into a partnership with Akerei (Rei) Maresala-Thomson, Elia Chan, and their team that run MYRIVR. MyRivr Has Been Developed With One Aim - To Connect New Zealand Communities In Need To Social Services With Heart.
The estimates of child sexual abuse (CSA) around the world are staggering. In the U.S. alone, more than one out of four girls and at least one out of six boys are sexually molested by the time they are 18 years old (Centers for Disease Control and Prevention, 2014). An international survey done in New Zealand found that one in four New Zealand girls is sexually abused before the age of 15, therefore presenting New Zealand with the highest CSA rate of any country examined.
MYRIVR has developed an award-winning, innovative tool that is the country's largest enabler of community services coordination. The tool allows for the identification and tracking of the possible onset of abuse, and the coordination of the agencies that work to mitigate the response, making it easier for communities to reach out for help.
The Stop the Silence® partnership with MYRIVR focuses on the development and implementation of an initial three-year, five-phase (Design through Implementation and Evaluation) Comprehensive Child Sexual Abuse (CSA) Training, Prevention, Mitigation, and Care (CSA-TPMC) Model for Maoris and others. The work follows the successful Stop the Silence®focus in Cyprus since 2014, and elsewhere.
In Kenya, Pastor Gama Ondere is the founder and runs the Clara Children Home Group CBO (https://www.facebook.com/ClaraChildrenHome/), and we will be working with them soon to build a comprehensive program to address the prevention, treatment, and mitigation of CSA. They endeavor to implement programs to improve the deplorable problems of orphaned and vulnerable children (OVC) and they are committed to actively participating in ongoing services in target communities to help bring positive impact in the lives of OVC Bungoma county and Kenya as a whole. We are excited to be starting work with them soon!
In addition to our BIG news nationally and internationally, please see the list below for our most recent accomplishments – 2016 and 2017 – as well as our further back GlobalGiving reports for Stop the Silence®). (Next Update scheduled for the end of March, 2018)
STOP THE SILENCE® 2017 FINAL QUARTER LOCAL ACCOMPLISHMENTS – October-December:
Oct. 2: Interview (Jill Short) by Hung Viet Trinh and Chintana Vann of Empower Imagination and EILiveTV, highlighting CSA and STOP THE SILENCE®'s mission, goals, and other crucial information. This interview has been viewed by several thousand documented viewers to date. More partnership and interviews coming soon!
Ongoing since October: Sweet Frog of Lexington Park, MD: We are excited to have begun participating in Sweet Frog's generous fundraisers! We are currently doing/participating in two fundraiser nights each month! A huge Thank You to the amazing manager who gives of her time and effort to make sure each visitor knows about us and what we are all about!! J
Oct. 12: Fall Freedom Fest- Harley Davidson, Indian Head MD: STOP THE SILENCE® was honored to take part in this annual festival, providing a voice through interaction/informative dialogue and dispersion of literature/materials.
Oct. 19: Provided a presence at the Center for Abused Persons (CAP) Community Breakfast. In observance to October being Domestic Violence Awareness Month, it has become an annual tradition to come together to be a LOUD VOICE, to invite others to speak out against Domestic Violence, CSA, and other forms of abuse and trauma.
Oct. 21-22: 51st Annual US Oyster Festival, St. Mary's County, MD: We were so excited to take part in this awesome weekend, celebrating the opening of oyster season on the Chesapeake Bay! STOP THE SILENCE® was given the opportunity to speak (over the loudspeaker—heard throughout the whole fairgrounds!) offering a condensed but detailed explanation of CSA, offering statistics, goals for change, awareness and information, and a call for community involvement. STOP THE SILENCE® spent both days meeting and engaging with attendees on many levels. Overall, a very successful event!
Nov. 3: St Charles High School, Waldorf MD- Domestic Violence and Child Abuse Awareness Day! STOP THE SILENCE® was honored to partner with the Center for Abused Persons (CAP) in two dynamic assemblies, speaking to and engaging the entire student body on the subject of abusive relationships and CSA. Further plans are in progress to bring back more indepth training later in the year, for both students and participating teachers.
Nov. 5: Town of La Plata Veterans Parade: STOP THE SILENCE® provided a presence through sharing and community interaction in the heart of La Plata, Maryland
Nov. 10: Annual Leonardtown Veterans Day Parade (largest in Maryland!) honoring our military--both past and present! STOP THE SILENCE® was honored and duly recognized through a brief explanation of STOP THE SILENCE®'s mission, goals and focus; the community was further invited to learn more about CSA through our website, Facebook pages etc., and/or by contacting STOP THE SILENCE® directly through email.
Nov. 11: Provided a voice at the Miss Africa USA Pageant at Bowie State University, offering awareness and empowerment across a myriad of aspects pertaining to CSA, Trafficking and Domestic Violence
Nov. 21: Cultural Night at Woodlin Elementary School, Silver Spring MD: We were so excited to advocate for safe relationships, healthy body-image and confidence to the student body of Woodlin Elementary!
Dec. 3: "ON THE SCENE" Holiday Brunch, YMCA Anthony Bowen, 2017 hosted by Patricia McDougall: Honored to present a short talk on CSA and the hope of healing through support, awareness, education, and speaking out.
Dec. 10: Little Crowns gala, Silver Spring Civic Center, hosted by Noreida Lobo: A love-filled event, empowering and benefiting the children of Cape Verde; STOP THE SILENCE® was honored to offer a short speech highlighting CSA Abuse awareness
Dec. 30: Haut Nkam (Africa/Cameroon) Community Gala, Hampton Conference Center, Silver Spring MD: Provided a presence through an inspirational speech highlighting the need to speak out, to shatter the silence, and offer awareness and information regarding CSA and DV. A great way to end the year in preparation for 2018!!
Thank you so much for taking a look at our ongoing work. Your support helps make this all possible! Please give to help us all move forward in the prevention and treatment and mitigation of child sexual abuse!
Pamela Pine, PhD, MPH, Founder and CEO, Stop the Silence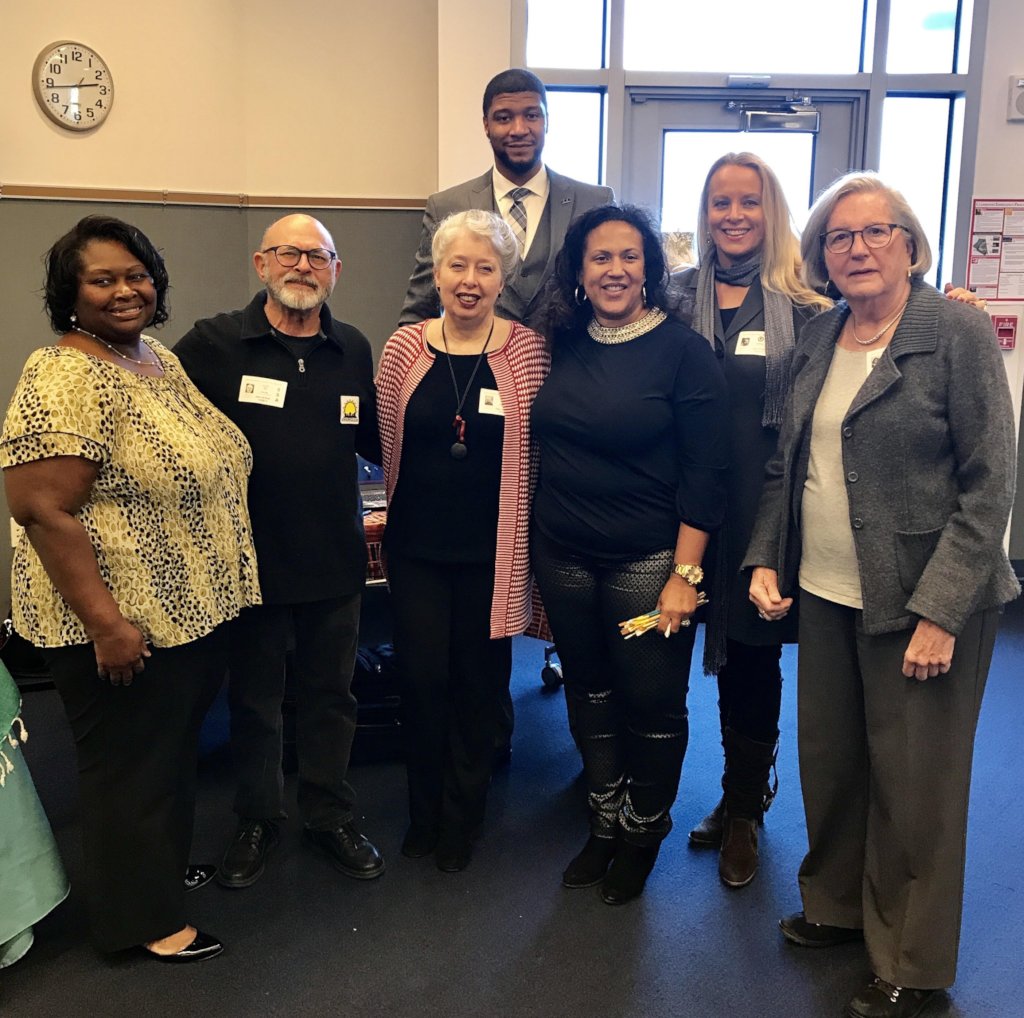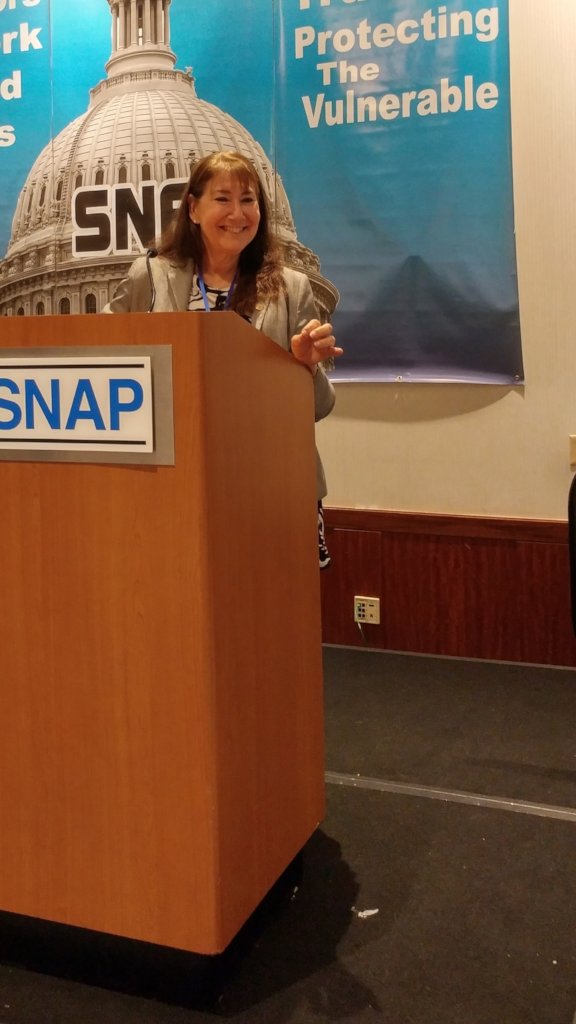 Attachments: