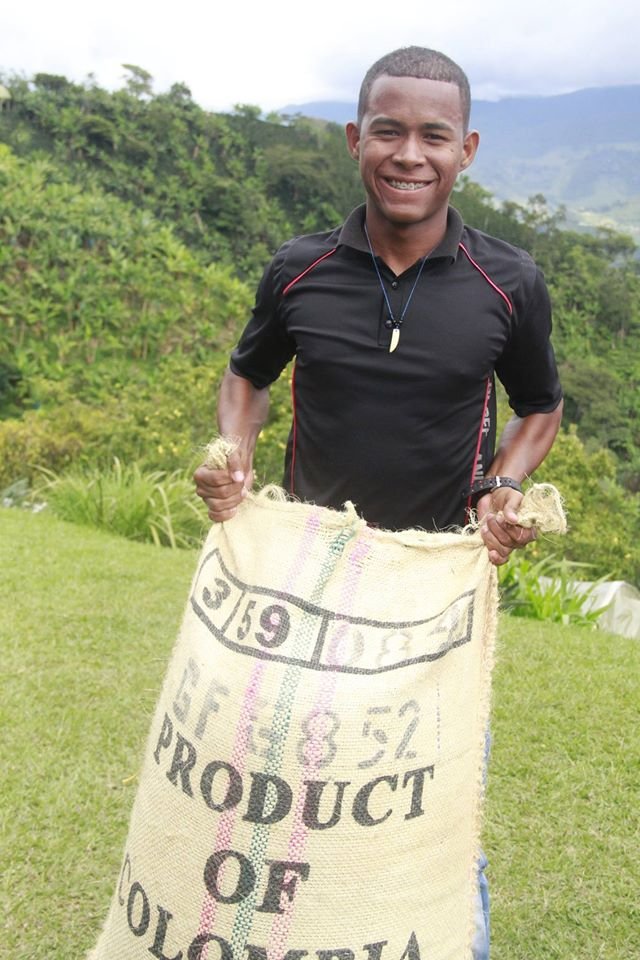 For the past two years Yeison Pacheco has led the "Transforming lives" youth group in El Pozón neighborhood, one of the most violent sectors in the carribbean city of Cartagena. At 15, tired of conflict and lack of tolerance, he says, Yeison decided to start working with the community with the purpose of transforming it.
With the support of Fundación Mi Sangre and a group of 20 young people, he began to develop activities in order to address issues of inclusion and equity that promote de-stigmatization, respect for women and environmental care.
"We are 20 young people that move the whole neighborhood, by demonstrating results we've have managed to defeat mistrust and show that it can be done," Yeison says.
To fulfill his goal of taking time away from violence, Yeison has made art his most important tool to raise awareness, empower young people and create a sense of belonging within the neighborhood.
With initiatives such as "Cinema in the park " Yeison has managed to make his neighborhood a stage for reconciliation. Many of the invisible frontiers that previously existed have slowly disappeared and those who once belonged to enemy sectors today work together for their community. Beyond this, however, Yeison rescues the process of reconciliation that young people carry out with themselves, stating that those who were previously indifferent have awakened their interests, and have decided to take action and work for peace in their territory.
Yeison is convinced of the power that young people have to transform their environments and to build a country in peace. He knows that it is a long road that requires perseverance, but that with his work he will be able to influence and to empower young people so that they can begin to work now for the reconciliation in Colombia.
Links: