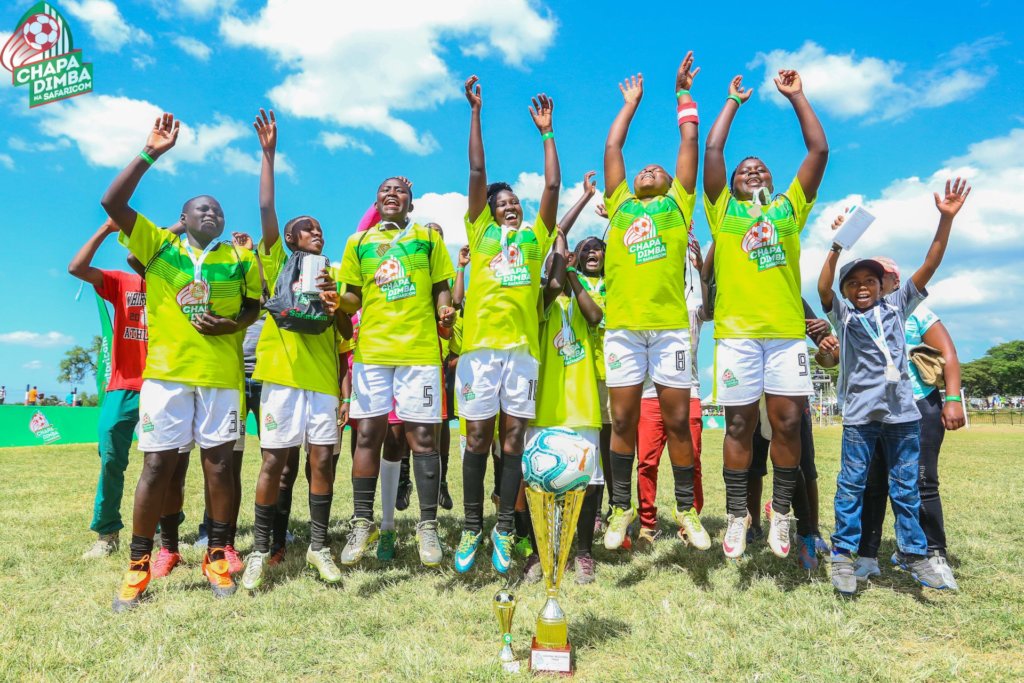 "I go to the pitch to play, and all things disappear. I get well and focus on [soccer]." - Jane, 18.
Dear Generous Supporters,
We are ecstatic to announce that the Samburu Girls Foundation (SGF) / Falling Waters Team has won their regional soccer championship! Thanks to your help providing resources and support, our girls played their way to victory on the pitch.
In partnership with SGF and Falling Waters Secondary School, TYTW supports the 30 girls on this regional soccer team comprised almost completely of child marriage survivors. TYTW's support makes possible safe shelter, school tuition and board, soccer and school uniforms, food, and daily supplies for the girls. Not only does this program cultivate leadership skills, but it encourages bonding with fellow survivors and teammates which opens new frontiers in psychosocial support, a cornerstone of emotional healing from trauma.
Remarkably, two of our star players, Jane and Miriam, are in tryouts this week for the Kenya National Women's Team, the Harambee Starlets in preparation for the 2020 Turkish Cup next week in Antalya, Turkey! Just last year, SGF rescued Jane and Mariam, keeping them safe from child marriage. Now they are playing soccer on the global stage and representing survivors everywhere!
Join us in congratulating Jane and Mariam for this enormous honor!
Thank you for helping to build a pathway to healing and leadership for these girls, so they may achieve their fullest potential!
With gratitude,
The Too Young to Wed team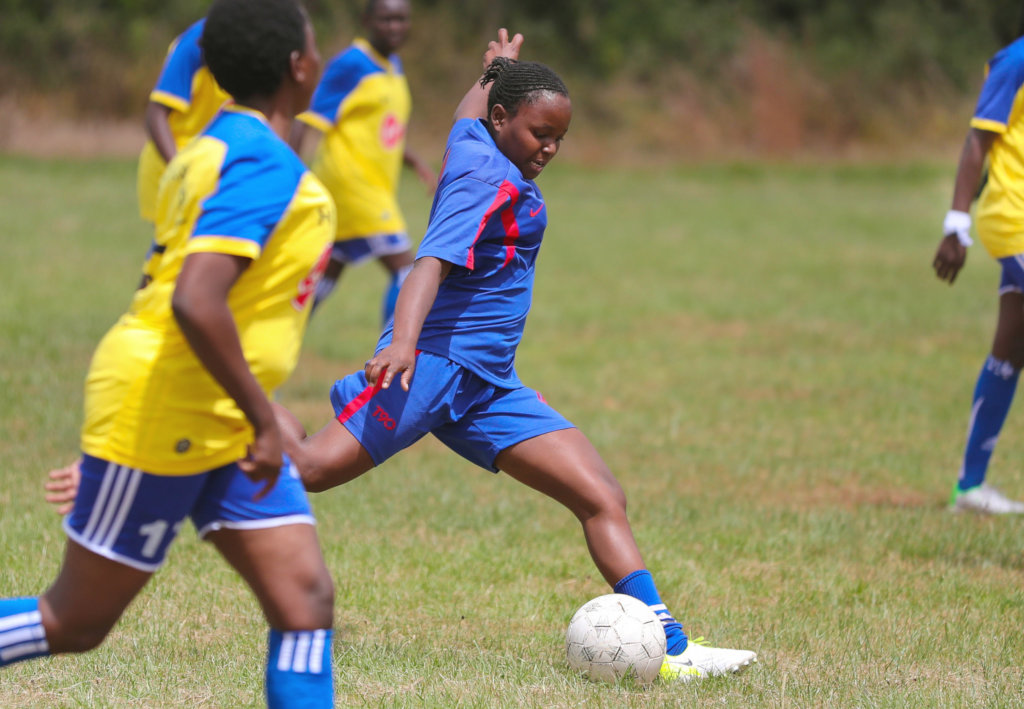 Links: