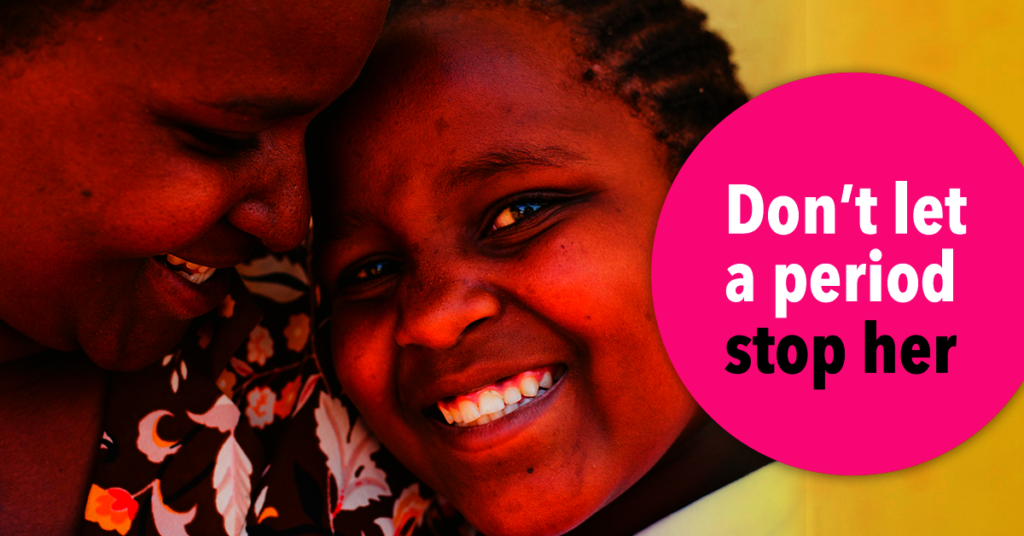 Dear Friends,

We've settled into the New Year and have reviewed our 2018 impact. Thanks to your generosity and belief in our work, 2018 was our most momentous year yet.

"Thank you" can't fully express our gratitude, but we'll say it again from the bottom of our hearts: THANK YOU!

In this new year, your ongoing commitment will help ZanaAfrica:
Expand access to sanitary pads and reproductive health education among adolescent girls with a specific focus on reaching girls in Kilifi, Kenya where over 20% between the age of 15-19 have begun child bearing and more than half do not attend high school.
Engage male champions to share our rights-based menstrual, sexual, and reproductive health education with adolescent boys.
Scale our interventions through strategic partnerships to ensure that even more girls have the tools they need to stand up for their bodies and their rights.
Globally disseminate the final results from The Nia Project, our two year seminal research study that has tested the impact of our interventions on approximately 4,000 girls.
But wait, there is more!
I am thrilled to announce that I have been named Executive Director of ZanaAfrica Foundation as of February 2019. As Executive Director, I will continue to lead our fundraising and communications efforts, in addition to officially overseeing the overall management of our US-based Foundation. In this role, I will work with our Board of Directors to grow our fundraising base, enhance our brand communications activities, and deepen our advocacy efforts. As Founder, Megan Mukura will continue to lead ZanaAfrica's strategic vision, thought leadership, and direct programs from Kenya. Together, we will work hand-in-hand with our Board to ensure continued progress for girls in Kenya and the advancement of gender equality globally.
Finally, in late 2018, we formalized a partnership with the Pvblic Foundationand Entrée Health, a leading advertising agency, to create an entirely pro-bono ad campaign for International Women's Day 2019 (March 8th) to raise awareness of the challenges facing girls in Kenya and to drive support for our work. This incredible advocacy opportunity included pro-bono advertising placements through digital billboards in Times Square, Digital Billboards in 40 markets across the US, and a social media advertising campaign! We were and still are so thrilled about this campaign's public awareness and additional support for our work.There are a few photos attached to this report that accompanied this campaign – check it out!
Our work is backed by the simple, yet powerful belief that the combination of rights-based sexual and reproductive health education and sanitary pads is one of the smallest hinges to unlock girls' potential and break cycles of poverty.
We are continuously strengthened by your active belief in our mission and look forward to deepening our impact with you in the year ahead!
With excitement and thanks,
Alison Nakamura Netter and the ZanaAfrica team