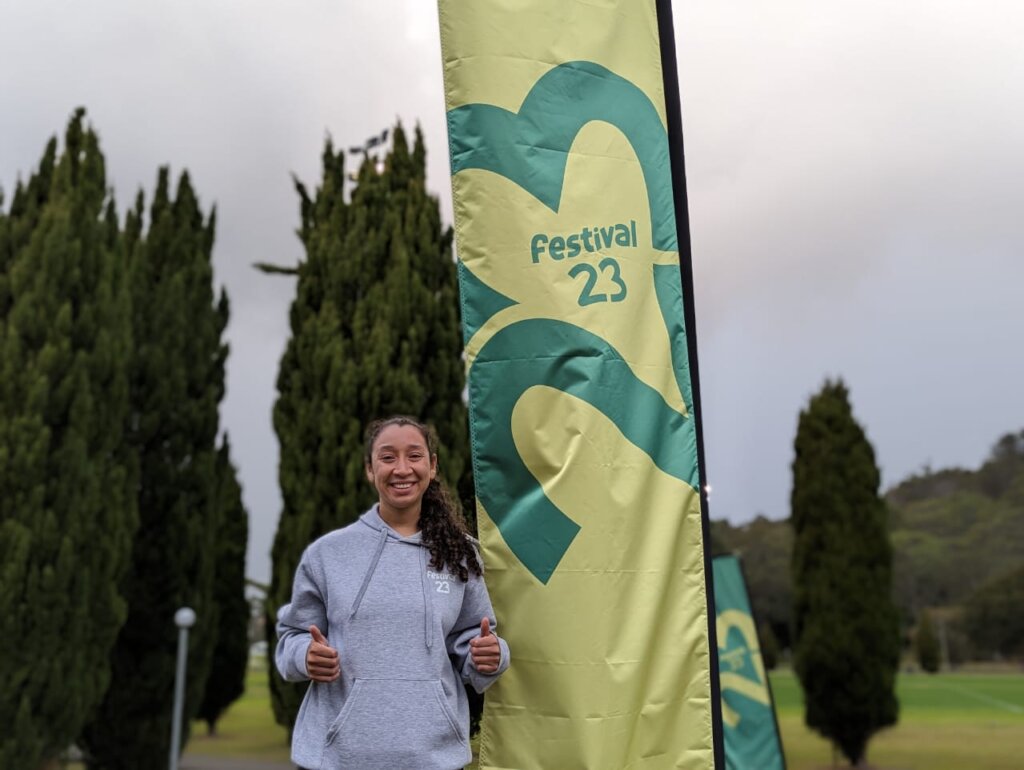 Angie, the coach of Cazucá Women's Football Club won the opportunity to attend a festival held by Football United during and in celebration of the FIFA Women's World Cup 2023 in Australia, the grandest celebration of women's football to date!
During her time there, she had the chance to connect with fellow female leaders in the sports world, proudly representing both Colombia and Cazucá. Her presence exuded a remarkable blend of talent and dedication, leaving a lasting impression on the international stage.
This journey went beyond just football; it was a powerful exploration of empowerment, alongside the game she tackled topics like sustainability and social inclusion.
"Australia was a very enriching experience; I encountered various cultures and customs from different countries that, like us, use football and sports as tools for positive community transformation. Furthermore, I learned a lot about community work, gender equality, and climate change, aspects related to football that we, as mentors, can utilize to create better life projects and values for each of our participants". - Angie.
Cazucá Football Club continues to stand as an inspiring example. It showcases how the sport can transform lives and provide fresh opportunities rooted in shared passions.
With your help, more and more young people can dream of a life dedicated to football, far from the risks of their surroundings.