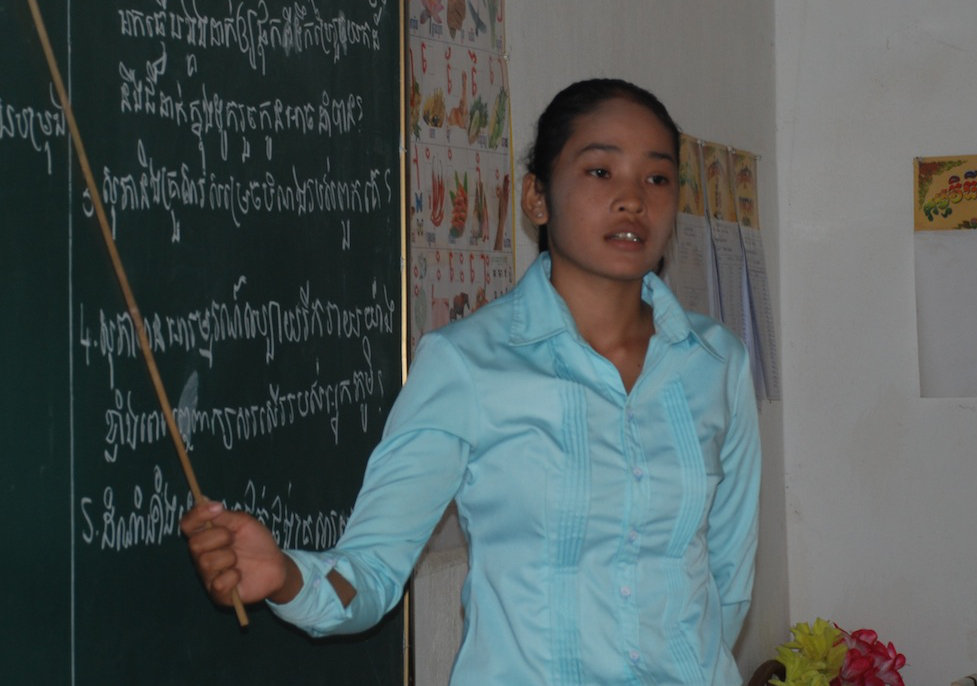 When Luen graduated from high school as one of Lotus Outreach's GATE scholarship students, she wished to continue her education by becoming a teacher in a two-year government program. We were of course proud to continue her progress as one of our GATEways post-secondary scholars!
The road to Luen's success, however, was not an easy one. Luen's father abandoned her family when she was only in grade nine, and her mother passed away when she was still finishing high school in grade 12. She went to live with her grandmother, but her grandmother too passed away that same year before Luen had finished the 12th grade. Fortunately, the residential homes at GATE Banteay Meanchey were there to accept her.
Lotus Outreach's GATEways provides tuition, room and board to impoverished students so they can attain post-secondary education, all for just $1,200 per year! Your contribution of $20 can pay for food support for two students for an entire month!
Luen graduated from high school despite these significant setbacks, and she moved forward into teacher training school in Sisophon. Working hard through the year, she graduated number three in her teaching class, and due to her good grades, had the choice to teach anywhere she wanted. A testament to the tremendous community impact of educating women, Luen chose to return to the rural Row Lueh Commune in the district of Svey Check, right next to her home village!
When we went to visit Luen's class, 14 of her 17 third grade class were in attendance. Luen tells us that rural life makes high demands of children, and work on their parents' farms precludes many children from attending school regularly. She says, "Some of the students have to stay home to help their parents process the cassava crop."
Luen knows the people of her hometown area, and she's proud to return having completed her education:
"I am so happy to be working in my home village. Here, I can be a role model and will help the children and families here to value education and stay in school as long as they can."
Luen's story has a fairytale ending. Luen met a young man while in pedagogy school, and they are now engaged to be married. Her fiancée is teaching at another nearby school.
Just several years ago, this kind of story would have been very unlikely in a country like Cambodia. Thanks to your support, more women like Luen are attending school, and they are paying it forward to the next generation.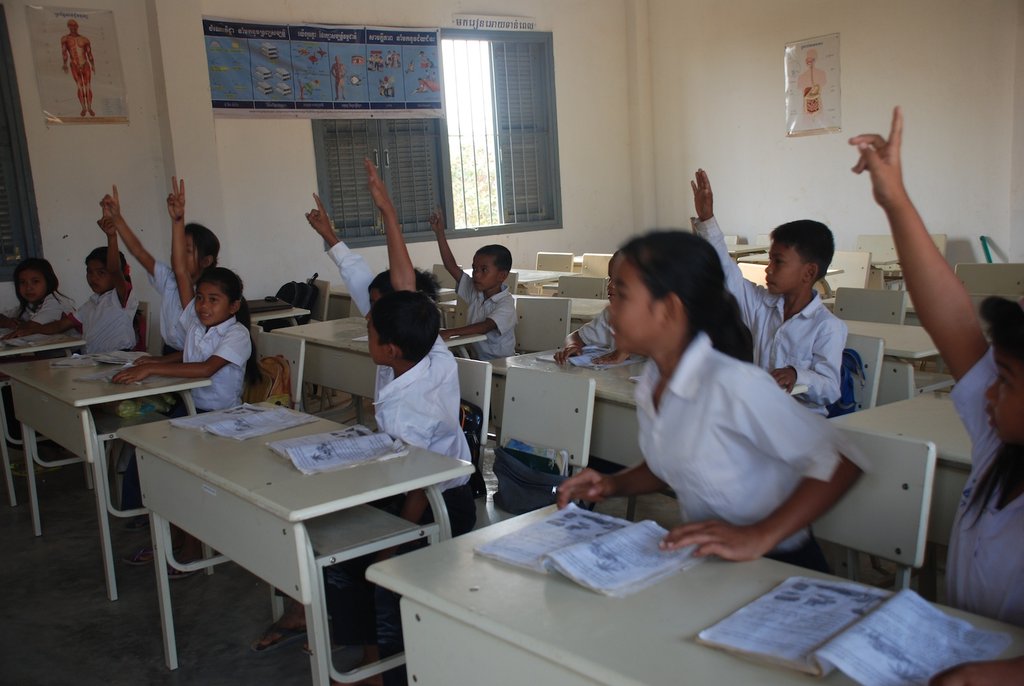 Links: