Welcome Friends of Cockatoo Conservation,
Over the last three months, teams from Conservation Volunteers Australia (CVA) have been donating their time and efforts, with your support, at various key locations in Perth that contribute to Carnaby's Cockatoo conservation. Carnaby's Cockatoo is an iconic species, easily recognisable with its white tail and a 'wee-low' call as they migrate back and forth from the Swan Coastal Plain to the Western Australian wheatbelt – formerly their bushland home, meaning this species is fast running out of room. The Red-tailed Black Cockatoo is a subspecies of the red tailed black cockatoo found right across Australia. They too are running out of nesting room, with less old trees and hollows to call home.
Our teams of volunteers have been lending their efforts at a number of sites including Yanchep National Park, Bibra Lake, Canning River Regional Park, Lake Claremont and Yellagonga Regional Park. The three key elements of the work completed at these sites include revegetation and planting of Carnaby's cockatoo food sources, rehabilitation of natural bushland areas and site maintenance and care. The activities offer the chance for community participation across the sites and help create awareness of the plight of not only the black cockatoos but wider environmental issues across those areas.
It's been a busy three months, and we have been delighted to have more than 513 people volunteering at these project sites, made possible through your kind donations. Collectively, over 50 teams of volunteers have removed 19,175m² of invasive weeds, planted 16,120 native seedlings and maintained 500m of trail. As well as those amazing accomplishments, areas have been maintained in between planting and weeding times with the collection of 850kg of rubbish. Clearing rubbish and maintaining walking trails helps people to use natural areas and appreciate the beauty of the environment, including these beautiful cockatoos. Planting trees and clearing weeds is a step towards creating future habitats for the cockatoos and many other species that call this area home.
Friends of Lake Claremont Coordinator Heidi stated, "We are very grateful for all the extra help. It's a great effort by all the volunteers and we are very appreciative of all their hard work."
CVA would like to thank our Global Giving supporters. Without your support, our dedicated volunteers wouldn't be able to make a difference to this important cause. If you are able to donate again we would really appreciate it – every donation will help us to continue achieving these great conservation results and give these beautiful birds a better chance at coming back from the brink of extinction.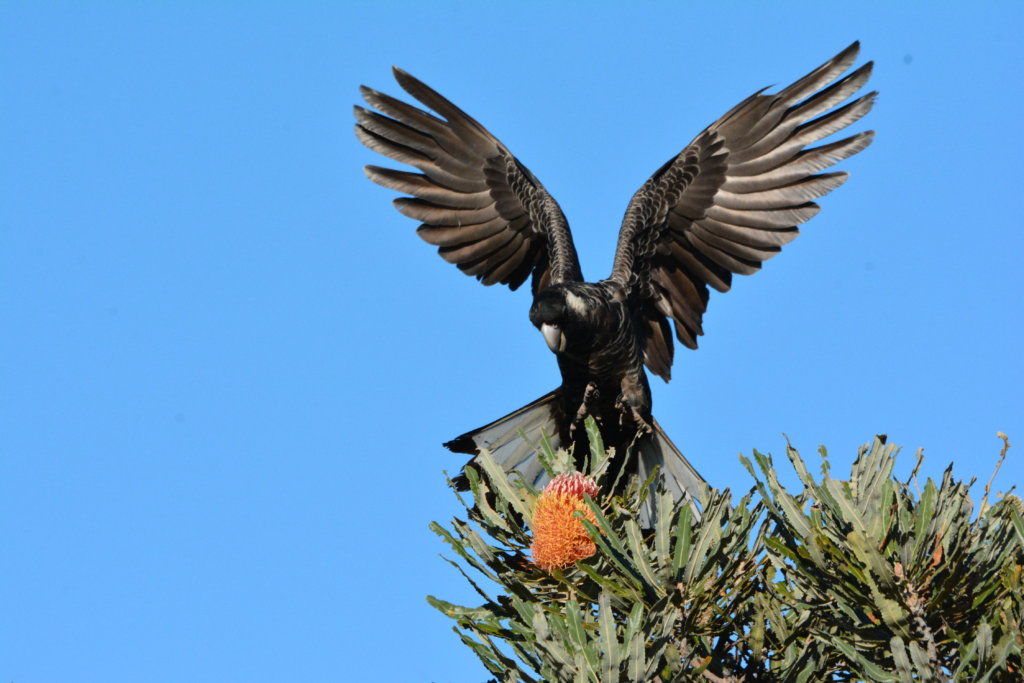 Links: