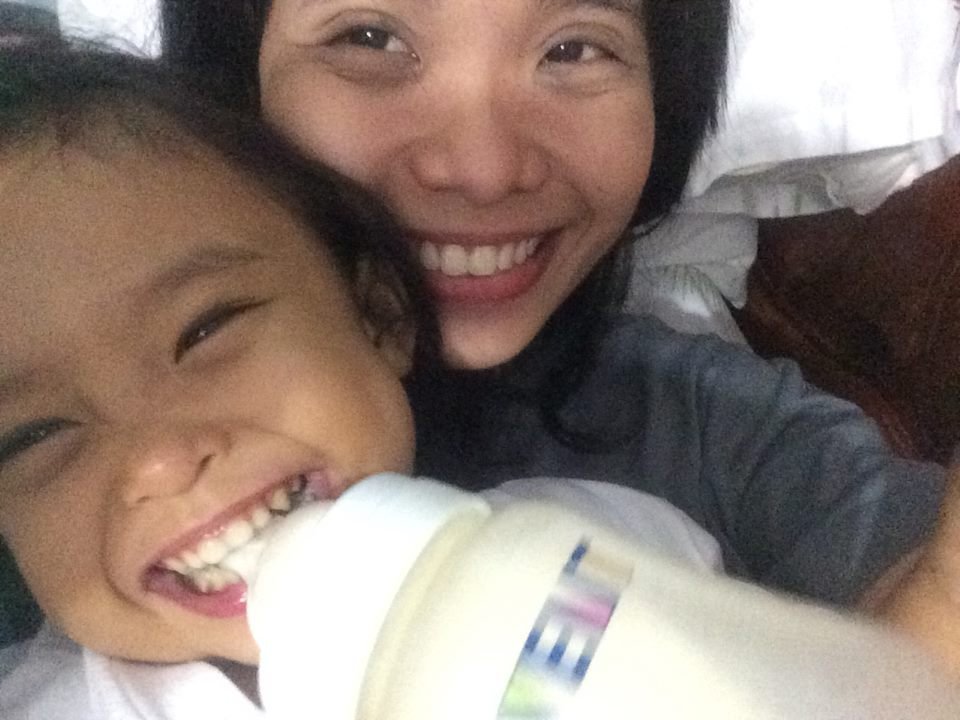 In the Philippines, 4-year old Brielle needs a liver transplant surgery to save her life from a rare illness. The surgery must be conducted as soon as possible in a Taiwan hospital specializing in children's diseases. Her doctors say, without this surgery in early 2017, it is unlikely that Brielle can survive. AAI, through GlobalGiving donors, has helped raised enough to help pay the surgery costs. For this, we send our deepest gratitude. Now what remains of our effort is to raise $950 for post-surgical medicines and care. [See GlobalGiving mini-project #26329 "Support a New year With Life for baby Brielle."
Her liver donor is her mother, Lissette, who has postponed her clinical training as a young graduate from medical school, in order to give full care and love to her daughter. On December 18, 2016, , Lissette has written a message of hope and appreciation to all of our Global Giving donors:
"Good day, Noble Donors! We are Joseph and Lissette the parents of Brielle. To those who have donated to our cause, we are forever grateful for your heartwarming love, time and generosity.
" Brielle is currently diagnosed with Alagille Syndrome, this is a progressive disease affecting the liver, and it also affects other organ systems such as the heart, bones, ears, kidneys, and eyes. The only definite treatment for her progressive illness is a liver transplant which should be done as soon as possible to prevent further complications of the illness and for her to have a big chance to still live a normal life.
"We plan to have the liver transplant done in Kaohsiung Chang Gung Memorial Hospital in Taiwan. We are appealing for your compassion to help our baby Brielle get her liver transplant, a life saving gift for her this Christmas season. Asia America Initiative has extended their generosity to save our Little Sunshine, Brielle, above and beyond what could be expected.
Thank you, GlobalGiving Donors, so much for untiringly supporting our family. Have a blessed merry Christmas and a very happy New Year! May God bless you and your families for your kindness!"
Links: