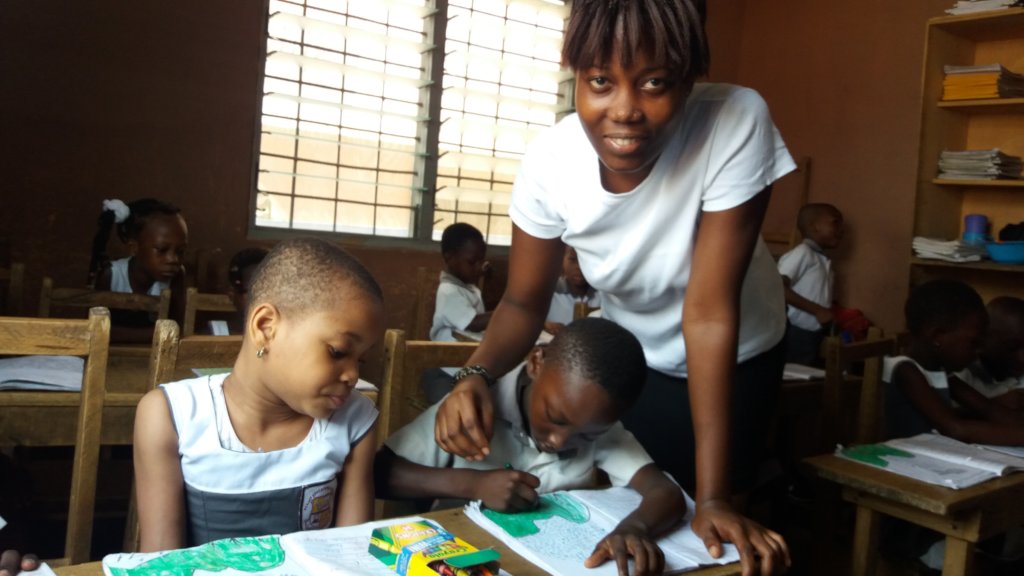 GREETINGS
To our Almighty God, we appreciate you for your protection and thank you for the lives of our pupils and taking us through the 5th Week which just ended last Friday, 8th February 2019.
As it has become our routine every week to share our stories with our students, parents, community and international supporters, we are here once again with highlights of what happened during the 5th week and keep you informed of our fearless plans for the future.
SUCCESS STORIES
WEEK 4 RECAP
During the 4th Week, the Morning Glory class, aged 3-4years - Ms. Susana Amoakoah, the class teacher, ensured the class excelled as they continued to write the lower case alphabet from a to u. The students are shining weekly as they continue to learn the numbers 0 – 30. To get the full update about the week 4, please click on the link attached to this report to read more about our previous stories.
YOUR generous donation: we thank you all for your support as our goal is to raised $60,000 to help builiding the foundatuon for a permanent school, so far, we have raised $100 and we have 50,900 more to raise. ALi and Ginger, we apprecaite you for your donation to help us to raise the $100. we will keep you updated regularly to see how things are going on here in Ghana and at PEI.
WEEK 5 REVIEW (4-8 February 2019)
The Morning Glory class is still improving their writing skills by practicing the lowercase alphabet. We have moved from "u" to "v". Mathematics skills are improving as the students work on grouping the numbers.
The Carnation class (also known as kindergarten two, aged 5-6 years) persists as the students engage in the following activities: Environmental Science - Seasons and Climate; molding and casting and were as measurement of height. In term of mosaic, the activity was on imaginative drawing;
Our Headmistress, Ms. Joyceline, also has the responsibility of teaching. During Week 5, she narrated a story for the Carnation class. The pupils were asked to do their own imaginative drawing to provide illustrations for the following story:
"Once upon a time, Dede and Aku went to a field to play. Dede shot a ball so high it hit the sun. The sun was sad and went away. He, Sun, told Mr. Clouds, who got angry, then rain and rain and rain. Dede and Aku couldn't play again".
The class was able to create, from their respective imagination, drawings. All shared and the class was great fun.
WORKSHOP HIGHLIGHT
First Aid Training
The health of our students is a priority. A workshop for First Aid training and other health education topics was held for the teachers on 7th February 2019. Ms. Armah and Ms. S. Amoakoah took part in the training to ensure we have teachers and staff who are qualified to serve as initial responders in the event there is a health concern.
CALENDAR OF UPCOMING EVENT
Red Day - This event comes on as a full-day program on 14 February 2019 to be held on the school premises. The program is designed to train our young ones on how to care for and love one another. We will also emphasize the importance of sharing one's abundance with others.
The following events are upcoming:
Red Day - February 14, 2019
Independence Day - March 6- 7, 2019
Indoor Games - March 15, 2019
Spelling Bee - March 29, 2019
Revision - April 1 – 5, 2019
Examination - April 8 – 15, 2019
Vacation - April 17, 2019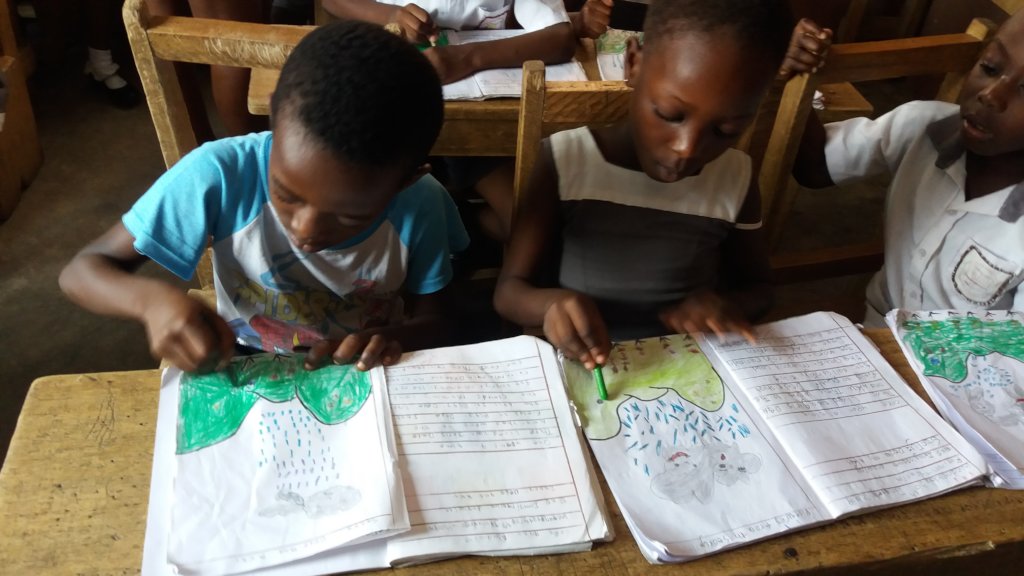 Links: