Project Report

| Mar 17, 2015
saving our mothers and babies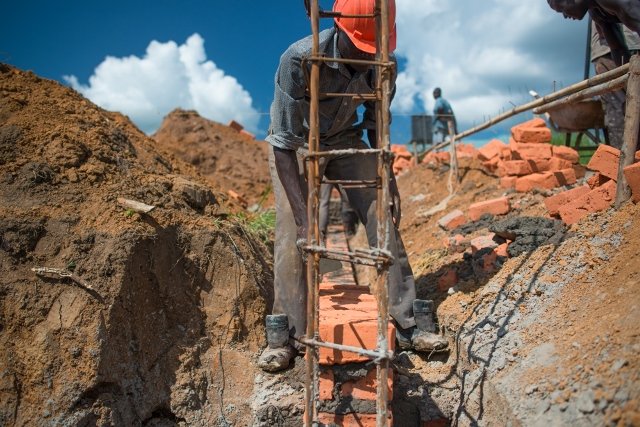 Dear Friends,
In our last report, we shared the impact your support had made on our Maternity work in 2014. The antenatal clinic has grown from 5 to 8 mothers attending antenatal services, we are now attending to over 40 mothers. This time, we wanted to encourage you to make a difference in the maternal care!
We reported about the construction of the maternity ward and appealed to many of you to support its construction. We do not want to give the mothers an opportunity to attend antenatal only for them to look for another place for delivery. The maternity ward once complete will serve many areas including delivery, monitoring expectant mothers who would otherwise not be able to stay at home due to complications of pregnancy etc.
The individual lives you have supported us to serve and save is incredible, but the need remains urgent. Just a few weeks ago, Anena, a young 18 year old mother was bought to the health centre, because she could not walk any further to the next health facility, she had spent the whole night in labour because there was no transport in the middle of the night. Being the nearest health facility in the parish, the village health team rushed her to the health centre hoping that she could deliver here. Our team realised that this was too complicated to handle in the facility, and she was immediately rushed to the next facility.
However, the severe delays in transferring the mother and baby can leave the baby or the mother in a critical state.
We feel that a mother should not die giving life, nor should the baby die because its mother could not access health care!
We can avoid these situations with your support, by completing the maternity ward. And ensuring that its equipped and managed by well-trained medical professionals.
Today, we are asking for a few clicks of your mouse: take 5 minutes to share our GlobalGiving page with your contacts and tell them why you decided to donate to us and why they should do the same.
Please help us to save more mums like Anena and babies, by becoming a regular donor of this critical work, or making another one off donation. Thank you for your continued support. It really makes a great difference!
Can you do more? Consider signing up for a monthly recurring donation today. Thank you for your support!