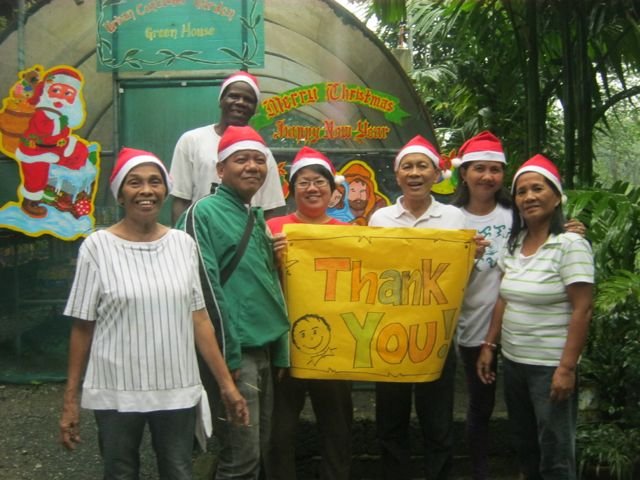 As the Holiday Season continues we wanted to wish you a very Merry Christmas from Banaba in the Philippines.
Since our last project report we've been fortunate to receive several further donations, and these have allowed us to make a start on Drissa's new boat workshop. This workshop will be inside the second floor of the Banaba Livelihood & Evacuation Center which we also talk more about in another report.
We're currently working to improve the Center and so it's perfect timing to be able to include the new boat workshop at the same time. When complete the boat workshop will be used by Drissa to build even more flood rescue boats for the community of Banaba. Thanks so much for making this next stage of the project possible!
Of course thanks from us is one thing, but we wanted to give Drissa and the rest of our Buklod Tao (our local partners in Banaba) a chance to send you season's greetings themselves. So we hope you like the photo above which they sent to us just a few days ago.
We still need more funds to complete the workshop, and also to build more boats. So, if you're still keen to support Drissa's work this Christmas, and into the New Year, there's still time to donate.
What's more, there's match funding available for any new recurring donations set up via GlobalGiving during December. On the US GlobalGiving site your initial donation will receive a 100% match after four months (a limit of $200 applies). On the UK site the terms are the same but the matching limit is £100.
Recurring donations are particularly amazing, as they allow us to plan ahead more effectively. But we would also be very grateful for any one time gifts you might be able to make as the Holiday season continues.
As always, if you ever have any questions, please don't hesitate to email Andy@IDVolunteers.org. I would be delighted to hear from you.