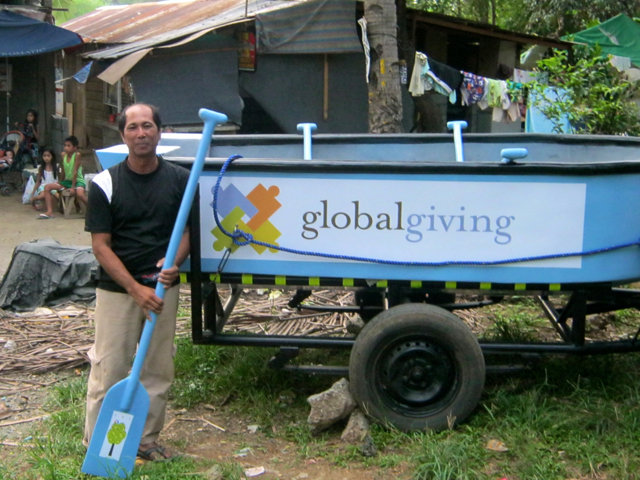 We're delighted to report that the GlobalGiving boat which you made possible is now complete!
This large boat will be used in the extremely flood prone community of North Libis. Much of the North Libis community sits directly under a bridge. It is some of the lowest ground in Banaba, so its residents are the first to leave and the last to return.
Further, poor access to the area means that North Libis' residents are more likely than others to become trapped by rapidly rising floodwaters. North Libis' unique needs mean that it has one of the largest rescue teams in the area.
The large boat that you've provided will accommodate the large team and North Libis' massive need.
Thanks to you, when families are trapped by rising flood waters in flimsy homes, the North Libis team will be there! We'd like to extend a huge thank you for your gifts.
If you have any questions about the boat, please don't hesitate to email Emma@IDVolunteers.org. I would be delighted to hear from you!