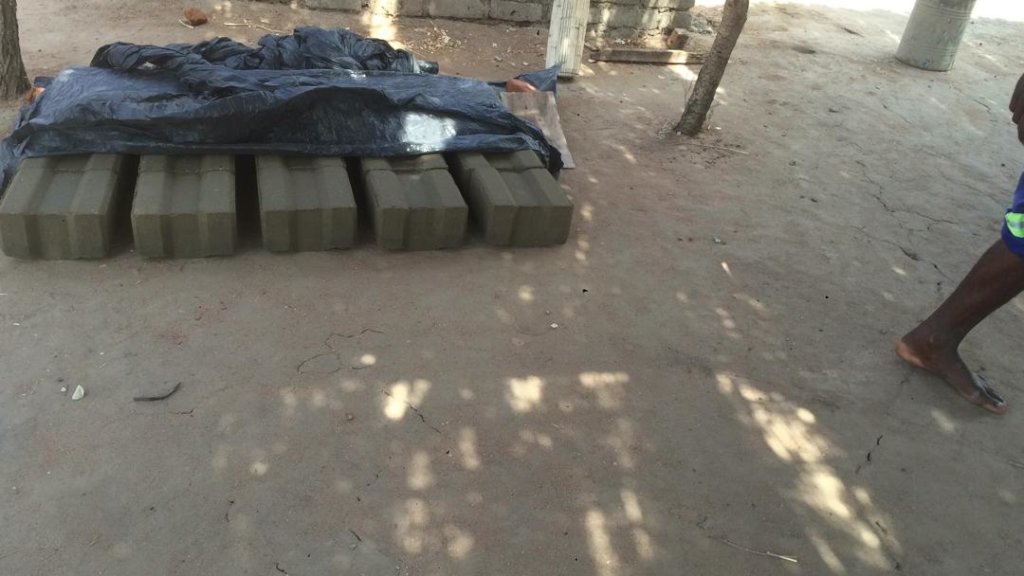 Muli bwanji, friend!
Muli bwanji is a greeting in Chichewa, the language spoken by the children we support.
In our last report we shared the aspirations of the children in Nankhono who can now go to school thanks to your support in bringing them new classrooms!
We are now proud to share that we are further still building on the support you provided, by constructing a set of toilet blocks for the boys and girls of Nankhono Primary School!
Constructing a safer school environment, especially for girls
Toilets are extremely important for the children, who usually have nowhere to go at school. It makes the school safer and more hygienic, and it helps increase attendance because if a child is feeling unwell in the belly then they know they will have somewhere private to go during the school day. It is especially important for girls' attendance, and the relationship between school toilets and girls' attendance is well documented. We are committed to promoting gender equality in education in Malawi, and this is just one of the ways that we do that.
Building a sustainable future
Construction has just begun. The last few weeks we have been forming our SSBs - soil stabilised blocks. They are our eco-friendly alternative to the environmentally damaging fired bricks. For bricks to be kiln fired it requires a lot of firewood, which is collected in a highly unsustainable way, causing deforestation and loss of habitat in the nearby Liwonde National Park, and increasing the flood and topsoil loss risk. We do have to use some bricks in a latrine build, as they are required to line the pits where the mess goes, but by limiting their use to just that, we can greatly reduce how many we use.
With SSBs, we compress subsoil that is dug out of the foundations we need anyway, mix it with a small proportion of cement (the stabilising element) and then compress it using a special moulding machine, then let that free and 100% renewable energy source in the sky - the sun - bake then dry and solid.
Click here to watch a 20 second video of the SSB forming process.
Next steps
SSB fabrication will be finished this week. Next week, we start the digging of the three to four metre deep pits for the latrines and then the floor slabs will be build and the walls and roof go up.
Mlambe builds to a high quality, sustainably, and at a very competitive price. This means we maximise the positive impact we can deliver to children in Malawi.
None of this would be possible without our community of supporters like you. Despite these difficult times, we are more committed than ever to fighting for global equality and especially the rights of children in Malawi.
Thank you for being a part of this journey. You help make it all possible.
We look forward to updating you with the finished toilets in our next report.
With thanks from Steven, Geoffrey, Ed and the Mlambe team.
Want more Mlambe?
This newsletter goes out quarterly, but if you still want more Mlambe then we regularly post on Facebook, Twitter, and LinkedIn, and generally have a new blog post up every fortnight. And, if that's still not enough, you can fundraise or volunteer for us.