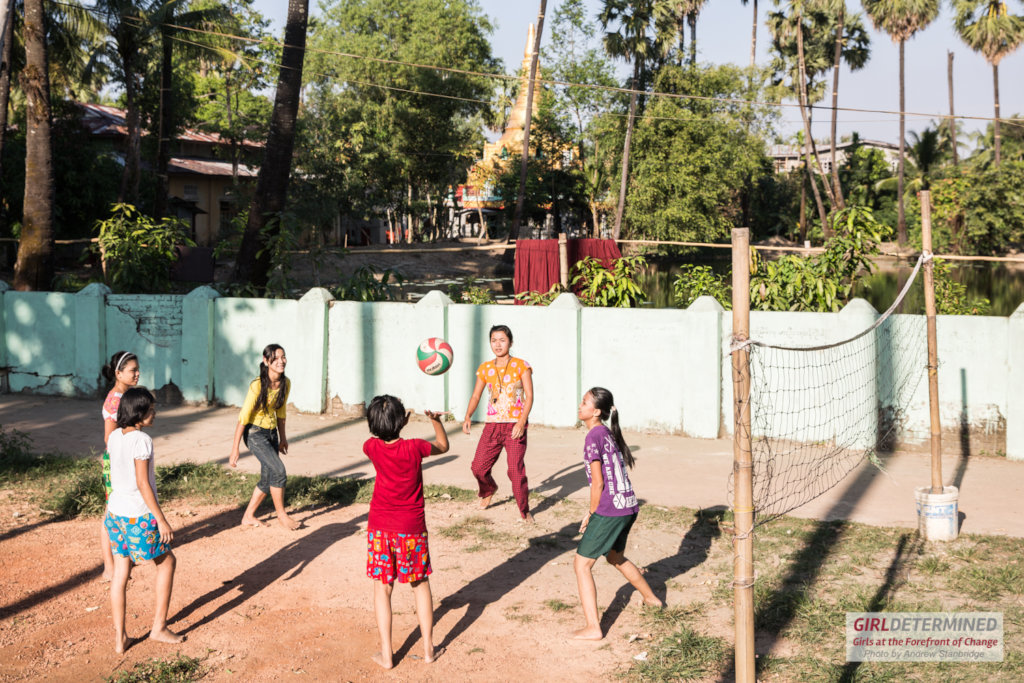 Now that Thingyan, also known as the Myanmar New Year or the water festival, has passed—along with all the cross-country movement and festivities that come along with the biggest holiday of the year—we are able to re-focus on the remaining time left during summer break.
Our annual summer camps were once again a success with over 250 participating girls from all across the country. They gathered together in a former 'hill station' in the cooler Shan highlands for one week to dig into peace-building discussions and girl leadership topics.
Nu Nu from the coastal Tanintharyi region shared her experience from camp:
"Back in my community, we tend to have some prejudices against different religions and ethnic people, but here [at camp] I saw so many different girls and felt guilty for my narrow-mindedness before.
On the first day, I judged too quickly a girl who had a different skin color, but I no longer have that feeling. Actually, I got to know a lot of things I didn't know from them and we have a good time throughout camp."
Our regular programs typically go on hiatus during the hot summer months, because many girls leave project sites (e.g. nunneries and boarding houses) to visit hometowns, or because girls are too busy with domestic chores or other seasonal work to attend weekly sessions. However, this year we wanted to employ the new self-protection module as a short-term program to engage girls who remain in their sites and are still available throughout summer. After some deliberation, we decided to re-brand the module and are now referring to it as, "Girls Stand Up!"
In March we trained over 20 community-based young women leaders on the objectives and activities covered in the 16-session play-based module. We discussed important topics, including:
What does violence against girls and women actually look like?

How does violence affect girls— and their families, communities, schools, etc.?

What are some practical skills and habits girls can learn to avoid or reduce violence in their communities?

How do we make this seemingly heavy topic of violence useful, digestible, and even interesting to girls?
Two unique aspects of this module relate to physical movement of girls— something that is regularly limited because of restrictive gender norms or for "girls safety." One aspect is the play-based approach which helps girls learn about their physical abilities, while keeping the learning fun and active. The second is the community-engagement piece which encourages girls to move around their neighbourhoods, learning about their surroundings and seeking out support from specific community members (i.e. the "Green Dot" initiative). By holding everyone accountable for safe spaces, and agreeing not to tolerate any forms of violence or aggression, then can the issue be addressed fully.
From now until the end of summer, almost 400 girls will have completed the module. These girls, mostly between the ages of 10-14, will be equipped with improved ability to recognize signs of violence, avoid potentially risky situations, and determine whether and how to intervene when encountering violence.
Thanks for tuning in, and we are excited to share updates with you on how more girls are gaining confidence and skills to stand up to violence together!