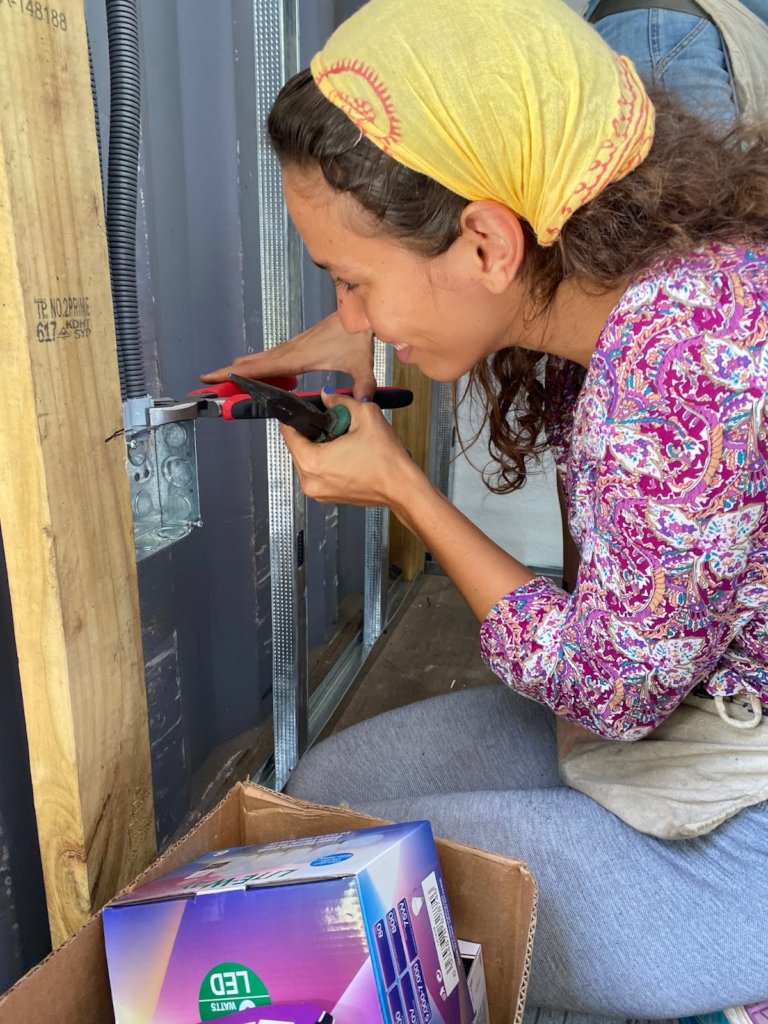 Hi Friends,
In our last update I shared with you a bit about our then up and coming apprentice, Denise. The team at PRoTechos has always had high hopes for Denise, and she has exceeded all of our expectations!
Denise has graduated from carpentry apprentice to a regular member of the PRoTechos team, working alongside our foreman as an assistant carpenter, and leading and mentoring our new apprentices. Denise is the type of person that would add value to any team. She brings enthusiasm, joy, precision and compassion to her work. Through every challenge the team faces, she helps to lift our spirits and find solutions. Denise is passionate about many things but what truly motivates her is working in solidarity and mutual respect.
Denise lives in Luquillo and is very active in her community. The impact of her PRoTechos training and experience on her life and community is a success story on its own. Denise is a member of the Alacena Feminista group in Luquillo. When she isn't working on roofs, connecting with the communities that PRoTechos is working in, or working on our training facility you can find her in Luquillo, taladro in hand working alongside her sisters at Alacena to build systems of aid and support for their community.
I took a minute to talk with Denise about her experience at PRoTechos and her hopes for the future, and I would like to share that with you now.
LB: What is your dream for PRoTechos?
Denise: I am always dreaming and since I started working at PRoTechos I have been given the opportunity to realize my dreams, to reach for them and continue to achieve my goals. Currently my dream within the organization is to connect, learn, and above all build strong roofs in all of the communities throughout the archiepelago* that need this vital and important aid.
LB: What do you love about your job?
Denise: Within my work I love the people who are part of the team, because together we have a powerful energy to build the roofs in the communities. Working on these roofs is challenging but like everything in life, when you have a positive, respectful, empathetic, supportive and energetic atmosphere, everything is possible and fun. I also love the opportunity to create ties within each community. I love constantly learning new skills and becoming a better carpenter. I have even had the opportunity to learn to work with drywall, electrical and more as we are in the process of building the PRoTechos training center. And above all I love the possibilities that exist and that my team creates, the opportunities to constantly grow and push myself to create new things.
LB: What does building roofs mean to you?
Denise: Building roofs for me means solidarity. It is the physical action of giving my mutual support in the communities of Puerto Rico.
Denise is supporting the training of two new apprentices here at PRoTechos now and we are confident that her impact will continue to grow not only at PRoTechos and on the roofs of communities throughout Puerto Rico but as well as in her community.
I look forward to sharing more about our team with you in the future, thanks for your support.
LB
LB Cook, Director of Operations
PRoTechos
www.protechos.org