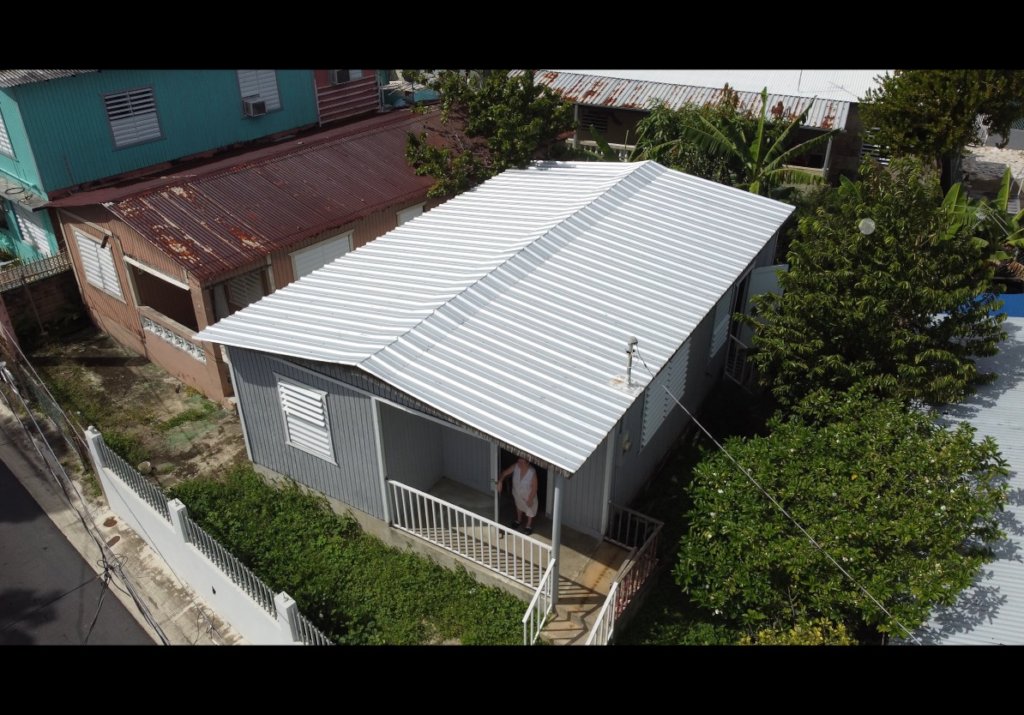 Three years after Hurricanes Irma and Maria, there are still thousands of residences in Puerto Rico lacking a secure roof. PRoTechos continues to rebuild roofs and train apprentices to address this issue. For the past few months, PRoTechos has been focused on serving households in the municipality of Cataño, where we identified several vulnerable families who urgently needed our help. Here is the story of 3 families in Cataño who have new roof thanks to the support we are receiving through GlobalGiving.
Maria Teresa, age 76, has lived alone for the past 15 years. After the hurricanes destroyed part of her roof, due to her limited income she was unable to save enough money to hire professional carpenters who could fix her roof. Three years after the hurricanes, a community leader shared her case with PRoTechos, and in four days we had repaired her roof. After the work was finished, she wanted to share her experience with more people in need, and she led us to other families in her community who needed our help.
Two blocks east of Maria Teresa's house, we met Ramon, age 66, who was living in Puente Blanco Community with his wife, daughter, and 3-year-old grandson. After the hurricane, they were able to rebuild parts of the roof, but the roof always leaked. After three years of dealing with frequent leaking through the old roof, the family was delighted to receive a visit from the PRoTechos team. We built a new, strong roof for Ramon's family, and they can now enjoy a safe, dry home where they can finally sleep without worrying about getting wet in the middle of the night.
In the neighboring community of Juana Matos, we met Juan, age 72, who has lived all of his life in the same house. He was used to dealing with damages to his house after major hurricanes due to the elevated position of the house. Throughout his life, he was able to fix the roof mainly by himself; however, due to progressively worsening health issues, he is no longer able to do so. Thanks to the guidance of Juana Matos' community leader, PRoTechos was able to connect with Juan, and we rebuilt his roof in 3 days.
More than three years after Irma and Maria struck the archipelago, PROTECHOS continues to provide free roofing services to the thousands of people in need. Simultaneously, thanks to the support of donors like you, we continue to train apprentices in these communities to build resiliently. Thank you for helping us to support the most vulnerable households in Puerto Rico while building capacity in underserved areas where it is most needed