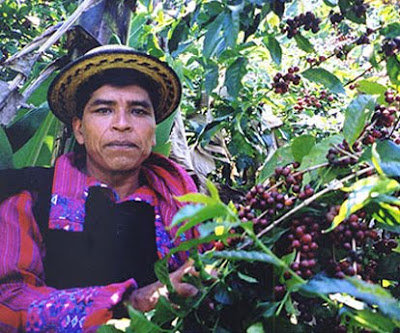 Dear supporters and friends of The GOD'S CHILD Project,
Thank you very much for your continued support and prayers for the children here in Guatemala. Without the constant support of individuals like you we would not be able to help change the lives of children who were once abused, neglected, abandoned, orphaned, or living on the streets of Guatemala, like Angel.
Angel comes from a very poor family. His mother has had to work very hard outside of her home since she was a young girl, first to help support her parent's family, and now to support Angel and his two older siblings. Angel´s father walked out on them when he found out that his mother was pregnant again, leaving the four of them with very large financial problems and few economic resources.
Silvia, Angel´s grandmother, saw how hard this was on the family and how hard her daughter was struggling to raise her children and provide for them while working hard to keep them as safe as she could.
Silvia quickly became concerned about the welfare of her daughter and three grandchildren ever since her son-in-law left the home. She knows that her daughter does not have the resources to cover the expense of so many children, she had no income. The only money she received was cutting coffee with her two oldest daughters in Escuintla.
The family lived in poor conditions in a house with no beds or running water that had walls made of sugarcane, a roof of old corrigated sheet metal and a dirt floor. The only means that they had to stay warm at night was to sleep close together and cover up with the one thick blanket they owned. Silvia says "I used to just cry at night, worried about them and their safety, I wished I could do more and provide them with a safe warm place to live, but I just didn´t have the resources to help my daughter and her children."
In the end of 2010 The GOD´S CHILD Project found them and provided them with the construction of a new home. It is a small home but one that provides basic security, and greatly improves the quality of life within the small family. They were also provided quality social services through our social workers including clothing and shoes.
Months later our ITEMP program supported the family by enrolling the youngest child, Angel in school. The program is also providing his family with food, medical attention, and anything else that is necessary for his family to begin to break through the chains of poverty.
Angel is currently studying at the Technical Education Center Scheel and is in sixth grade. He is a very studious child and likes to support his peers in the classroom. Angel´s sisters are studying at the Municipal School of Alotenango and also work to help the family. Overall this family has greatly improved their quality of life and has overcome academic, economic, and psychological problems together as a family partnered with The GOD´S CHILD Project.
Silvia and the staff at The GOD' S CHILD Project are all very proud of Angel´s accomplishments and look forward to seeing how quickly he is able to reach his goals throughout his educational endeavors. Silvia said with a huge smile, "though it has been difficult to walk in poverty my whole life, it was even harder to watch my daughter and grandchildren suffer from the same circumstances. I am so happy that they are now doing better and are able to see a future that I only dreamt of. May God bless all of the people who have helped my family and others like mine."
Please help us continue to support Angel and the other children like him that come to us through the ITEMP program. Your generous contribution today will provide the continued education for the once abandoned children. Also, please consider sharing this story of Angel and how he is overcoming some of life's greatest challenges and looks to the future with great enthusiasm. As each child grows, learns, and sees that their dreams are possible we are breaking the chains of poverty, one child at a time.
Many blessings to you and yours,
Melissa Schroden
Director of Special Opportunities and Donations
melissa.schroden@anaguatemala.org
Links: