Project Report

| Mar 10, 2023
Our Economic and Social Empowerment Programme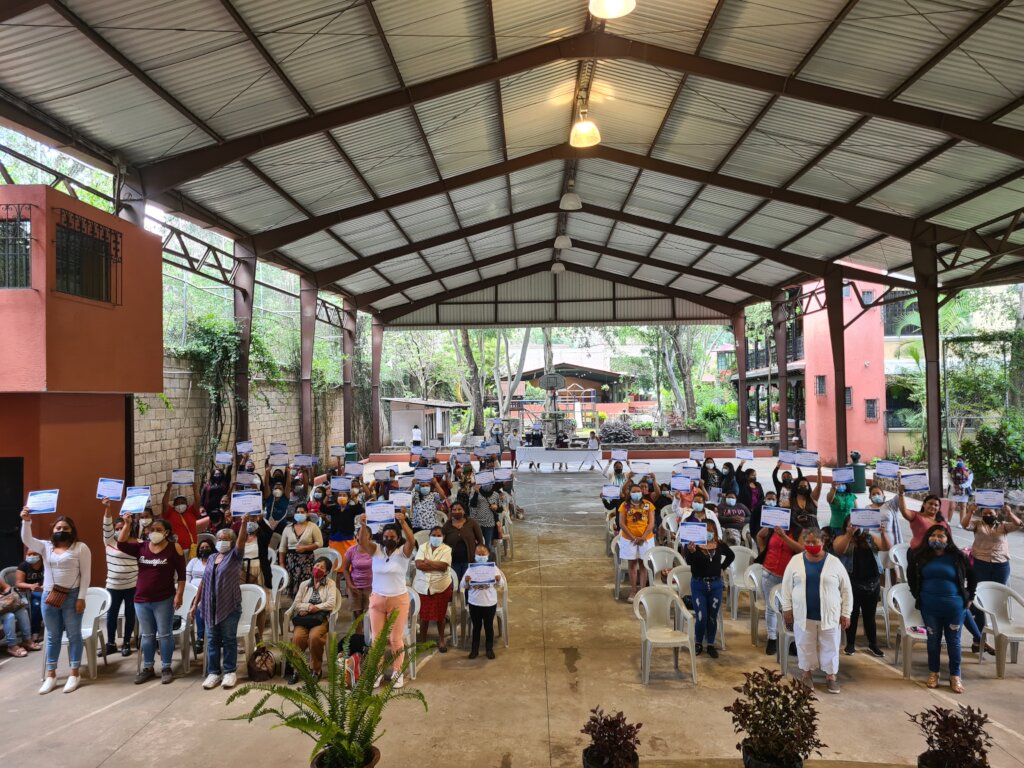 At Asociación Nuestros Ahijados and The GOD'S CHILD Project our mission is to reduce the gaps of extreme poverty in vulnerable and excluded populations and to guarantee equal development opportunities. We do this through programmes in food and nutritional security, in secondary, technical, and vocational education, in healthcare and child nutritional recovery, in housing, and in economic and social empowerment of women and their families. We therefore fight human trafficking through long-term solutions to the causes in Guatemala, India and the United States.
During the last 10 years we have mobilised more than 200 women living in poverty and social exclusion to establish our Mothers' Club. This allows them to have access to information and training for their social empowerment and works towards the prevention of violence against women, giving knowledge of their human rights. They also have the opportunity to have access to food and vegetables once a week for their families.
Before the pandemic we had around 200 mothers enrolled in our Mothers' Club. During and after the pandemic that number rose to around 400. There has been a notable increase in the number of people looking for support as a direct result of the COVID pandemic.
As of 2023, with the objective of strengthening our institutional strategy, the Mothers' Club has been transformed into a development programme called Economic and Social Empowerment for Women and their Families, which will have the objective of providing economic autonomy for women so that they can enjoy equal access and control over economic resources and the same opportunities as men, in order to make their own decisions in all areas of their lives.
The focus of this formation and training is to create financially independent and stable women to empower them to live independently. We are working to plan and prepare for these courses through training for our staff, collaborations with other organisations and fundraising. We want to increase the number of beneficiaries from the current 400 to over 700 women, all of whom are specifically interested in becoming financially and personally independent and empowered.
We also want to ensure that our mothers and their families have food security, as this is a major part of being able to work and succeed independently. As such, our weekly vegetable distributions will continue during the planning process and implementation of the new project. We will also be looking at sexual and reproductive health to allow our mothers to create and follow through with their life plans.
We hope that through our Economic & Social Empowerment programme we can transform to break the cycles of poverty and gender inequality here in Guatemala. By creating empowered, independent and food secure women we can fight the causes of human trafficking.