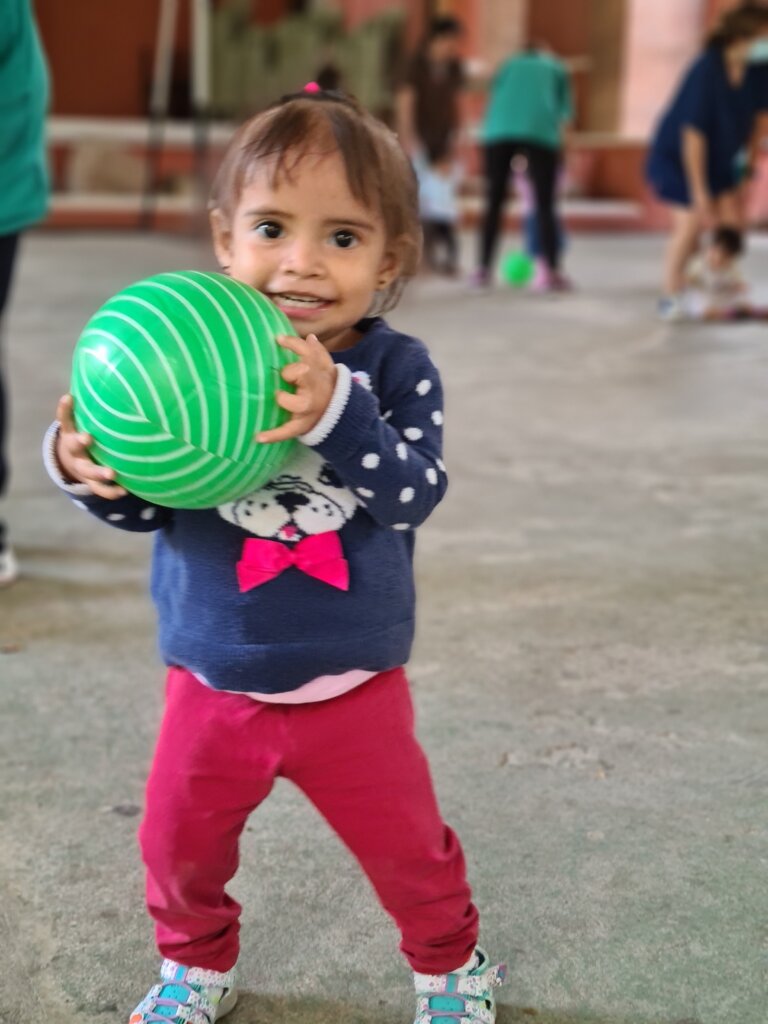 2-year-old Darlyn arrived at Casa Jackson, our Hospital for Malnourished Children, at 11pm on a Friday night after being brought to us by the PGN (Guatemalan Social Services). Her arrival was a complete surprise to us as we had had no warning in advance, but Darlyn's situation was dire enough for us to know that we had to take her in and help her get better.
When Darlyn arrived at Casa Jackson she was severely malnourished. She weighed just 16 lbs. and 2 oz. and showed clinical signs of long-term malnutrition. We had very little information about Darlyn or her family, and had to collaborate with the PGN to gather detailsabout her life.
At first, many of the staff and volunteers felt extremely sorry for Darlyn and the fact that she was here with us, alone. Little did we know that her arrival at Casa Jackson was a blessing.
We discoveredfrom discussions with the PGN and Judge in charge of her case that Darlyn's mother had left home at 13 to join a gang and was just 14 years old when she became pregnant. The father was a member of the gang that Darlyn's mother was a part of, and the 'relationship' that Darlyn's parents had was questionable at best. Whilst pregnant and after giving birth, Darlyn's mother continued to be a part of the gang and committed a number of offences including extorsion and robbery, eventually leading to her arrest and imprisonment aged just 17 years old.
Darlyn was removed from the gang life and brought to us by the PGN. Some of her behaviours indicate that Darlyn has seen and experienced things that no child should ever have to witness.
Since Darlyn has been at Casa Jackson, her grandmother has reached out on a number of occasions to try and take custody of her. This will not happen, however, as her grandmother's care pushed Darlyn's mother into the life she currently has.
Since her arrival at Casa Jackson, Darlyn has gained 1 lb. 10 oz. or 10% of her initial weight and is looking much better. She still has a way to go, however, before she will be ready to leave. We are looking into where she will live when she leaves so that Darlyn can escape the gang life that she was born into. We hope that this new start will be everything that Darlyn needs to live the life she deserves.