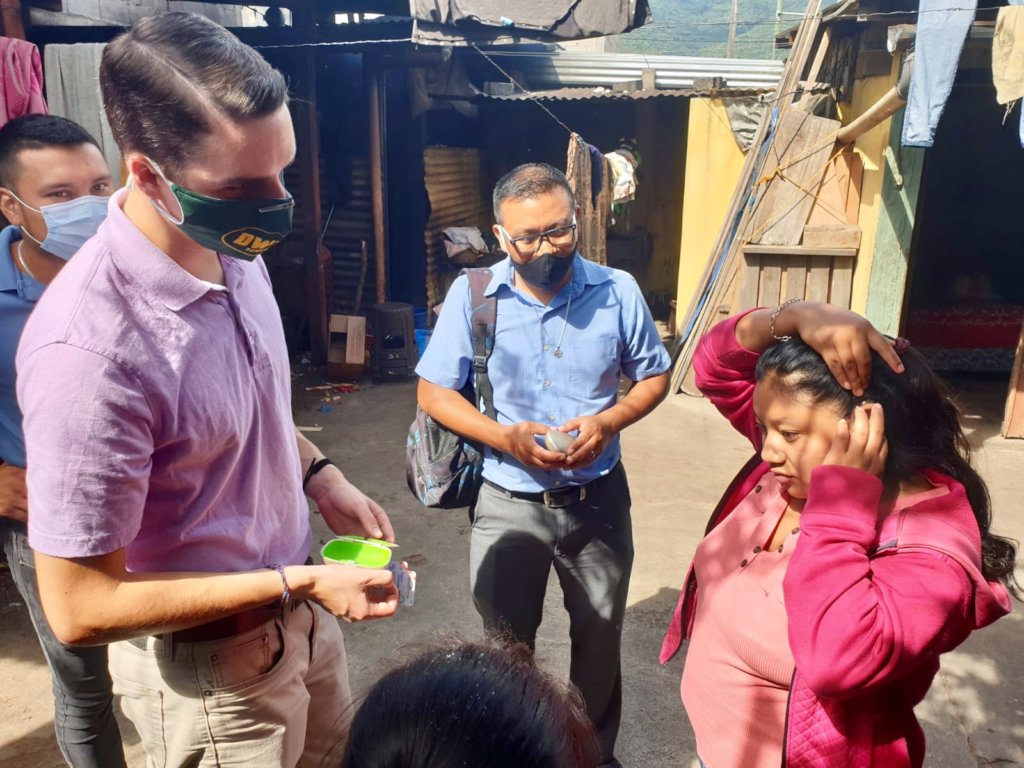 At the GOD'S CHILD Project, a primary way we combat slavery and human trafficking is by preventing it. Prevention comes in many forms: education, housing, home visits, food distribution, and healthcare to name a few.
When a child can receive an education, he/she is in a classroom with other students instead of potentially out in the streets alone selling candy to adult strangers. When a new home is built, a child may go from a house with three walls and no lock on the door to a four-walled, secure place to do homework and sleep. Our social workers regularly visit the homes of children in our programs to make sure everything is alright and they are not in the way of danger. We talk to the parents and the kids about their every day life and what they do to keep busy. If we find out a little boy or girl is out in the streets unsupervised, selling items or shining shoes, we take it upon ourselves to talk sternly with the parents about the dangers of such things. Our weekly distribution of vegetables, fruit, and grains ensures there will be food in the house for the families to eat, and that the children won't have to be exposed in the streets begging or selling items to buy their next meal.
Providing accessibility to health care, clinics, and medicine is another way we try to take our children out of harm's way. Children with disabilities, impairments, and chronic conditions can be very vulnerable to becoming a victim of modern-day slavery or human trafficking.
Dina is a bright, young 11-year-old girl who suffers from epilepsy. On any given day, Dina suffers through several seizures and convulsions in her house and out in public. These episodes are debilitating for her and cause her to completely lose her sense of awareness. Sometimes they last for several minutes. Even worse, her family does not have the money to afford the medication to treat her condition. Imagine if one day Dina's mother asked her to pick something up at the little store down the street, and on the way there she has a seizure. A stranger stops to see if she is okay, but actually has ulterior motives of selling her to human traffickers.
Dora is an 18-year-old girl who attends our Scheel Center school. She fell behind in her education due to a hearing impairment she was born with that her family did not discover until she was three years old. For much of her early life she went without hearing aids because her family could not afford the ear pieces or batteries. Dora's hearing condition leaves her exposed to the risk of falling into the hands of the wrong people on the street.
Thanks to the GOD'S CHILD Project, both Dina and Dora now have the support that they desperately needed. We make sure Dina has the medicine to treat her epilepsy and that Dora has batteries for her hearing aids. In this way, we are protecting the sanctity of their lives and giving them the hope for a brighter future.
Links: