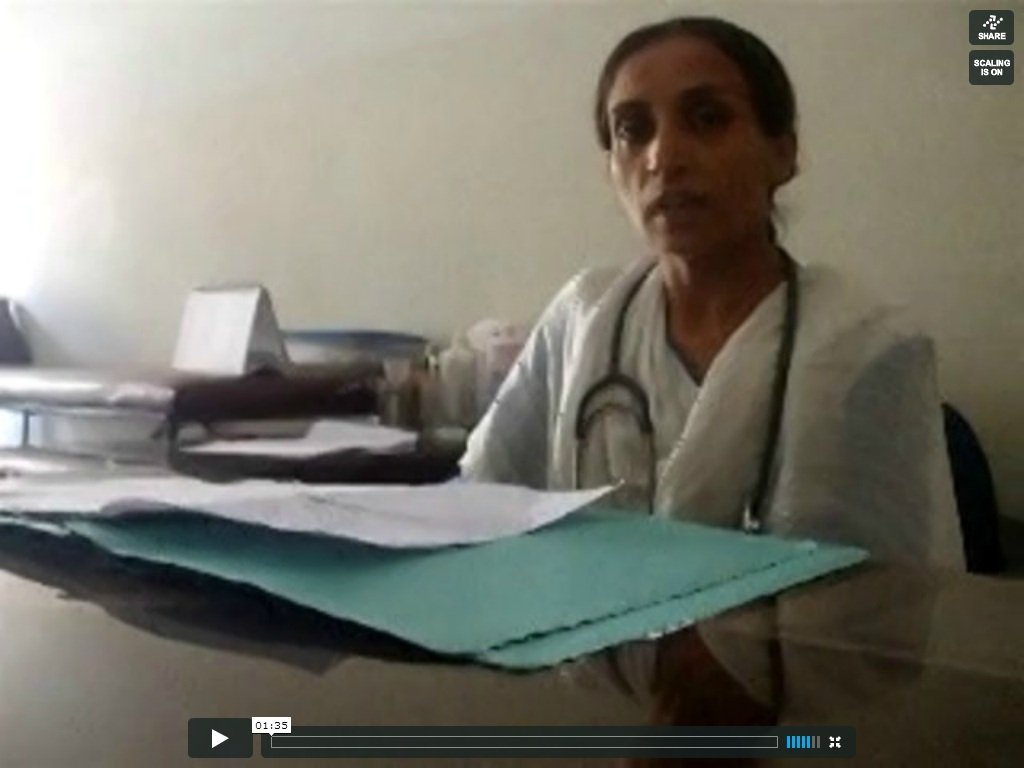 Our school nurse, Haji Bibi, was asked to to give her observation about the change in student after the breakfast programme was started. She reported that the programme has had a very positive impact on the health of our students –the number of students reporting to the nurse with complaints of vomiting, dizziness, weakness and headache has dropped due to the nutrition support provided by the breakfast programme.
Here is more in Haji Bibi's own words:
"My name is Haji Bibi and I have been working as the school health room nurse for two years, taking care of all the ill students sent our way.
Our school provides many important facilities to the students, one of which is the breakfast given to kindergarten students. The children are given a varying menu of milk, bread, butter, eggs, butter and fruits every day. This aids the physical development of the a child and makes her healthy and strong.
Most of the children attending our school come from families which are not able to provide milk to them at home. This makes the children weak and saps them of their natural energy. Milk is essential for growing children and our breakfast programme ensures that our students drink milk, along with other edibles, every day. This gives them the fuel that they need to take on the challenges of a day at school so that they take interest in every lesson and participate actively in every class activity.
The biggest improvement that the Breakfast Programme has brought about is that our students have been saved from many diseases and illnesses such as physical weakness, getting dizzy, vomiting, etc. which would disturb their studies. Illnesses set a child back in every way, so I am hopeful that this programme will continue for our school's students and every student from our school will be seen as a healthy young child, eager to learn in class and in the playground."
Links: