Dear friends, supporters, and Iracambistas everywhere,
First of all we want to send you a big thank you for supporting our September Fundraiser campaign, and for your continued support, day by day, month by month. You are the best, dear donors, and we couldn't do it without you!
The amazing and utterly wonderful news is that in the last quarter of 2013 we have raised $13,546!! Which will buy us the Volkswagen Kombi van that we've been dreaming of for so long.
And what does that mean for us? It means that we will no longer be dependent on the good graces of the school bus and its driver who can be grumpy when the roads are muddy. And the roads do get muddy in the rainy season – October through April. That's what comes of living in a rainforest...... So we'll be able to collect Junior Scientists year round because the gallant Kombi can cope with dust and ruts in the dry season and ankle deep mud in the rains. It can also cross bridges and tackle steep hills that leave the competition stranded.
So when the school year begins in February we have big plans for our Junior Scientists. During the past quarter they've been sharpening their observation skills and learning to distinguish indicator species of mammals, birds and plants, as well as mapping the bioregion around the Research Center and around their own houses and farms. It's all part of helping them diagnose healthy ecosystems.
Starting in February we plan to take them into the Environmental Protection Areas to put their new found skills to work and encourage their friends and families to define priority areas for environmental protection, to figure out the challenges, and come up with solutions. So they may be planting trees to protect springs and streams and help contain erosion. They may be encouraging recycling, figuring out pollution control measures, attending community meetings and helping create an environmental management plan. How exciting is that?
And, by the way, when the schools conducted their own evaluation of the Junior Scientist program, the students were unanimous in saying they love being Junior Scientists. One of the reasons they gave? Because we tell them that one of the cool things about being scientists is that they are EXPECTED to ask questions!
So once again, dear donors, we want to send you a great big thank you from all our Junior Scientists, and wish you all a wonderful Christmas holiday season. Please come visit us if you are ever in our part of the world and who knows, you could even get a ride in the Kombi!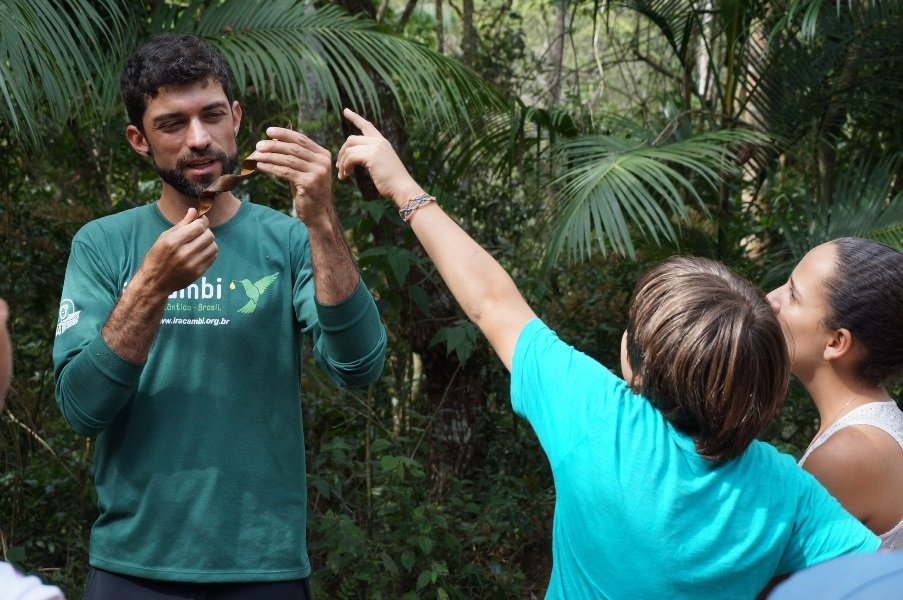 Links: