Dear Free Minds Friends,
For many people, fall means Back to School, but here at Free Minds, school is always in session! The Free Minds family (both staff and Book Club members) is constantly learning and growing, and we cannot thank you enough for helping us fund our Book Club for incarcerated youth.
"It Feels So Good to Have Something to Read"
This summer, our members in federal prison read Hill Harper's Letters to an Incarcerated Brother, and next on the list is Writing My Wrongs by Shaka Senghor, a memoir about a formerly incarcerated citizen's journey to success and happiness. But in the meantime, they are seeking inspiration and knowledge from all sorts of literature:
"I read a lot of books that have knowledge I can use for the future, like Nonviolent Communication by Rosenberg, Ph.D or Success Through a Positive Mental Attitude by Napoleon Hill. They're great." – Brandon
"Thank you for the books you sent me. They kind of came right on time. I've read 16 on the Block [by Babygirl Daniels] and that book really kind of put you right smack dead in the struggle, and it's real. Because it's a lot of people that grow up without their peoples and they are forced to become a grownup before their time because they have nobody but themselves or a sister or brother, so it's mostly them fending for them self." – Stephon
"I got the two books, thank you so much, they were a great read, and I really thank you for the poem book [Songs for the Open Road]. I love poems and this book helped me out in a lot of ways. For the Walter Dean Myers book It Ain't All for Nothing, it has been so many times that I have felt that way and been through some of those things he went through in the book…So again, thank you all. You guys do not know how much this means to me. It feels so good to have something to read." – DeAngelo
"When I was studying for my GED exam, I did use text books to help. I would bring them back to the unit and study with a friend for at least one hour a day. Of course there was days when I wouldn't be in the right state of mind for studying but I'd still pull it off to the best of my ability, and I guess I can say it paid off." – Aaron. Congratulations Aaron on your GED!
"I feel like I've been able to cultivate myself mainly through reading, and interacting and building with different people. Writing has definitely played a big role though because it allows me to creatively express all that I am learning." – Jonas
"When I Read Over My Poems It's Like I See Who I Really Am"
Meanwhile here in D.C., our volunteer base has continued to grow. In addition to monthly Write Nights at George Washington University, we also have bimonthly Write Nights in Takoma Park (check our website for more information). It is truly amazing to see how the community has rallied to support these young poets. As our members are incarcerated in federal facilities in over 20 states, many of them are separated from their friends and family, and rely on the mail to feel connected to the outside world. Write Night comments show these young writers that they are not alone, and that they do have a voice.
"Thanks for the missive and all of the compliments pertinent to the expression of my spirit via the poem I created. I try to render enlightenment and genuine sentiment in my work and I'm glad both endeavors were accomplished, seemingly impactfully, in that particular work." – DeAndre
"I like the poetry blog and Write Night where everyone comments on poems. That's very inspiring and I look forward to sending more in the future." – Immanuel
"Truthfully, my writing is all I have besides my family. When I read over my poems it's like I see who I really am and it helps me accept that person the poems talk about." – Antwon
If you are interested in reading poetry by Free Minds members, head on over to our poetry blog, and remember that all comments will be printed and mailed to the poets, who love hearing from you!
On behalf of everyone here at Free Minds, thank you for your support and your belief in second chances. As we say to our members, keep your mind free!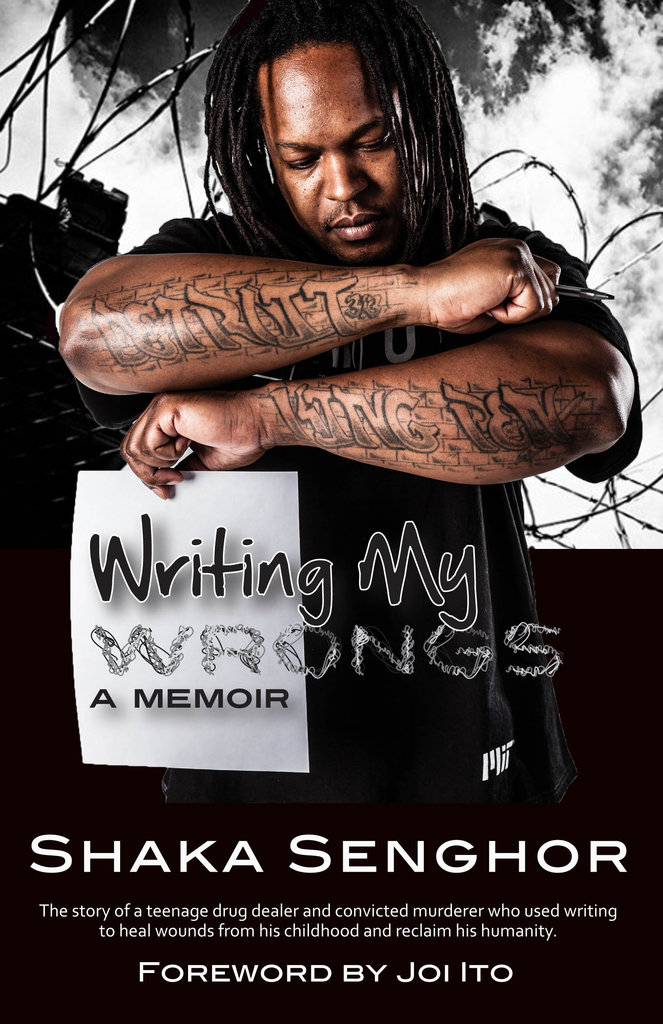 Links: