Dear Free Minds Friends,
July is a month to celebrate freedom and independence. One of our favorite sayings here at Free Minds is: "Though you may be locked up, your mind can still be free!" Thanks to supporters like you, our incarcerated Book Club members have the tools and resources they need to express themselves through writing and expand their outlook through literature. And what a difference we are making together! With access to books, poetry feedback, and a caring community to keep in touch with them, our members find the support system they need to succeed against the odds and achieve new career and educational goals.
Our Books Across the Miles (BAM!) initiative continues to engage Free Minds members incarcerated in federal prisons across the country. Our summer BAM! selection was Detoured: My Journey From Darkness to Light by Jesse De La Cruz. Detoured tells the true story of how De La Cruz turned his life around from being a heroin addict and gang member who spent thirty years in the California prison system to earning a Master's degree in social work and founding a transitional housing organization for returning citizens. Here's what our members had to say about the book:
Detoured was incredible. De La Cruz is a real example of what we ex-convicts should strive for. He proved it's possible to struggle with drug abuse and crime but eventually earn a master's degree. Amazing. –Demetrius
I give Detoured 5 stars because I don't think nobody in Free Minds messed up more times than Mr. De La Cruz, and for him to show his struggle and make something out of his life was very inspirational and motivating. If that book don't encourage people to get their act right, well I don't think nothing will. It shouldn't have to take for us to constantly get locked-up to learn our lesson when we can learn from Mr. De La Cruz's mistakes. He has some very good quotes in the book also, like when he said, "Your life ain't your own. You see it's everybody else's life too. You may think you're in the world all by yourself struggling and doing and making the best for yourself, but you're not alone." Love it. –Arthur
This summer we were also fortunate enough to have the opportunity to participate in the Live to Read program sponsored by the DC Council for the Humanities. The program invites people from all over DC to read and discuss the same book. This year, the chosen title was Bombingham by Anthony Grooms, a historical novel that takes place in 1963 amidst the height of the Civil Rights movement in Birmingham, Alabama. It is amazing to think that no matter how far our members are from home, they still have the opportunity to engage with the DC community. Having the entire community behind them lets Free Minds youth stay connected and know their voices are not forgotten! Our members tell us time and time again what a difference it makes having someone there in your corner rooting for your success:
I will always remember Free Minds Book Club & Workshop from when I was on the juvenile block at DC Jail. I share Free Minds books with others that never knew about Free Minds and I also talk with people about different activities the program shared together on the juvenile block. I love Free Minds Book Club...I want you to know I read a lot and I try my best to stay positive. And a lot has changed about me through this time. I'm about love and "love conquers all." –Tavon
I remember when I was in the book club. I used to look forward to you coming. I couldn't wait to read my poems to y'all and get feedback. You guys really don't know what a difference you make on our lives. You gave me a way to express my feelings; you gave me an outlet, someone to talk to without being judgmental. That was years ago yet here you are still to this day. I just wanted to say thanks for everything you've done and everything you will do in the future, whether it be for me or any other young man who's looking for a way out. –Dmitri
Members like Tavon and Dmitri are so appreciative of the books they have received that they have started to "pay it forward" by sharing books with their cellmates and writing recommendations for the books that have inspired them the most to be featured in our monthly newsletter The Connect. In the spirit of giving, our next Connect theme is "Pay It Forward"; the issue will focus on ways in which incarcerated youth can build a better future for the next generation of DC youth.
Every time you donate, you are giving a young man in our program a second chance at life. We couldn't do it without you! Thank you, from all of us at Free Minds, for believing in the power of books and writing.
Until next time,
Sarah Mintz
Community Outreach Coordinator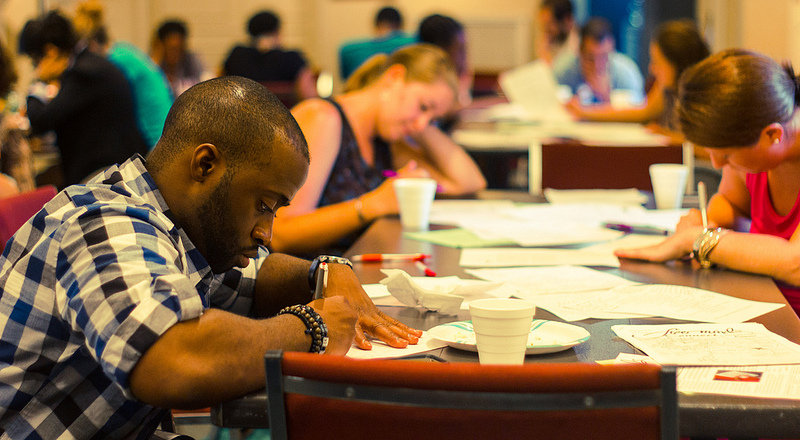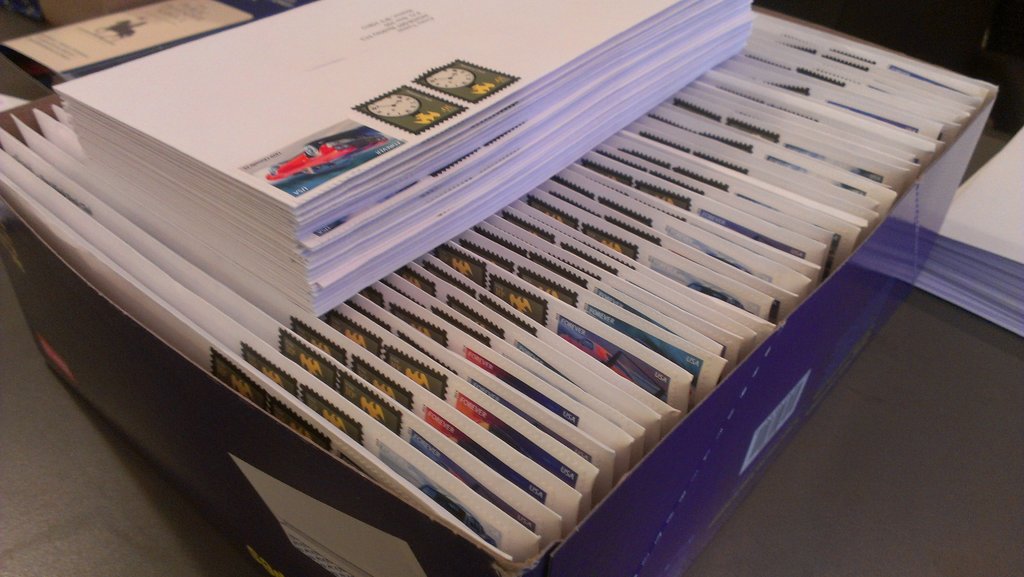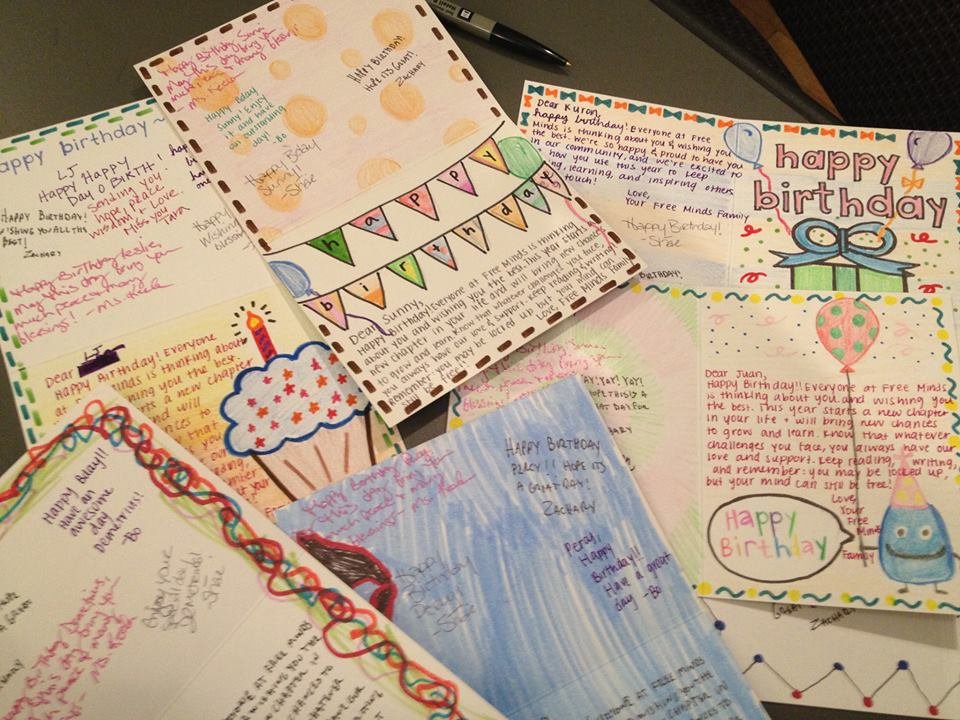 Links: