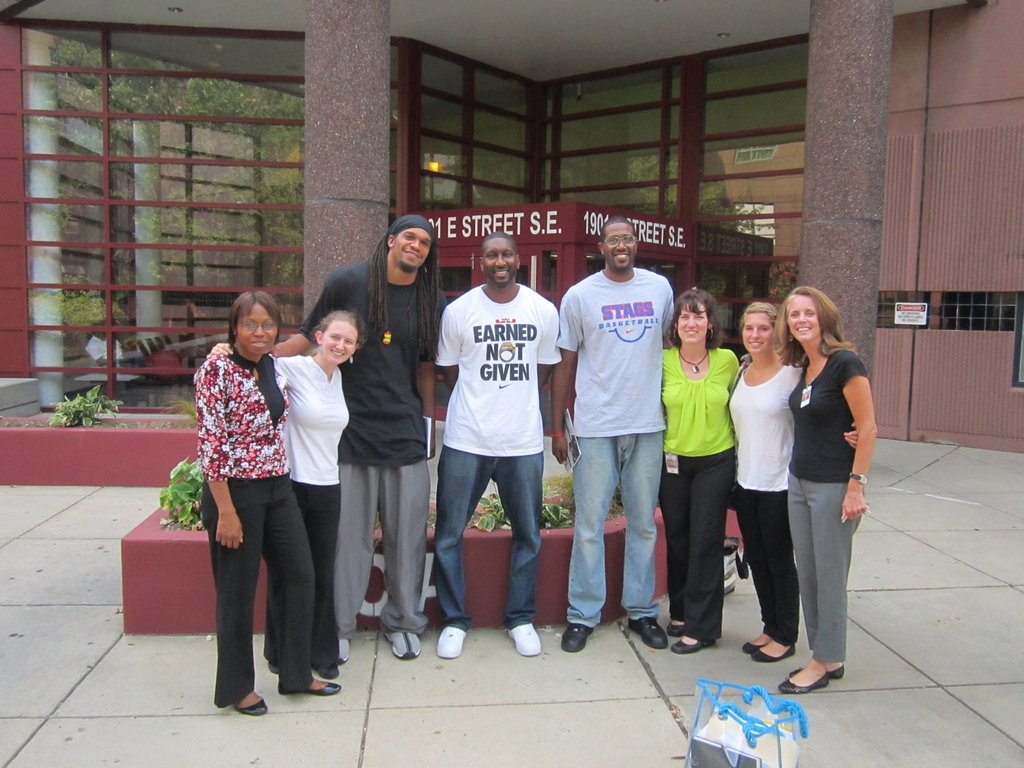 Dear Free Minds Friends,
Happy Fall! In the months since our last update, we've had a lot going on here at Free Minds. As you know, our work begins with the Book Club at the DC Jail, but it does not end there. In our weekly Book Club sessions, teenage inmates learn to read and appreciate literature—and to write some of their own! These sessions are the foundation of the broader Free Minds community, and it is crucial that our young members retain that sense of community after they turn 18 and are transferred to adult jails or prisons. That's where Books Across the Miles—and all of you!—comes in.
In August, Free Minds members read Game Over: The Rise and Transformation of a Harlem Hustler by Azie Faison, a true story chronicling Faison's incredible story of change and escape from a life of violence. We're excited to announce that our next Books Across the Miles selection will be The Autobiography of Malcolm X As Told To Alex Haley; this title was selected by a Free Minds member himself!
The impact of the Book Club can be summed up in a recent letter from Hernan, a young man who immigrated to the US as a child: "I didn't want to remember my past because it made me feel bad, but now as the years go by I have begun to understand the world by reading. By reading you can find experiences that compare to things you have been through and find similarities… Little by little, your mind begins to change. Now I look, listen, and read. There is a lot to learn, and with the book club I've learned to value life."
Book Club members have also taken up journal writing and spoken word poetry! Though we can't share it all with you, you can read some of their poetry on our writing blog. These young writers love to hear from you, so please leave a comment (or three)!
In the meantime, our monthly Volunteer Write Night events are still going strong, with new faces showing up every time! At Write Night, volunteers from all over the DC community read poems by the incarcerated poets of Free Minds, and they decorate the poems with their own thoughts, feelings, or even artwork. We mail the responses back to the poets, many of whom look forward to reading their Write Night comments every month. One volunteer, Wenna, said this:
"I have been attending Write Night for almost a year and I love it! I heard about it on Facebook and after the first one I was hooked. There is a really positive atmosphere and it is so exciting to be part of a diverse group of volunteers who are all joined by one common aim. I love the variety of themes that the Free Minds Members tackle and the broad range of styles from street to religious. The opportunity to communicate with and learn from someone you have never met is rare and has really broadened my perspective on the world. The experience also gave me the confidence to start writing myself thanks to the encouragement of the Members who attend Write Night. I really value Free Minds Write Night as it is such a great opportunity for learning, reflection, and self-improvement, and I always recommend it to my friends. I would be lost without it. Thank you Free Minds!"
We also recently hosted three professional basketball players at the Book Club: Etan Thomas, Laron Profit, and Travis Garrison. They joined us to discuss Thomas's newest book, Fatherhood, which we read in the Book Club earlier in the summer. They discussed struggles with their own fathers, and how to be good fathers to their own children. The session was moving for all involved; thank you Etan, Laron, and Travis!
"A lot of people don't know how to get over not having a father. We never talk about it. But a lot of people I know have been through it. I know what it's like, but there's always a way to break through that wall." - Laron Profit
"It's a great thing that Free Minds is doing because Free Minds gives these kids hope, gives them a chance to express themselves and to learn from their mistakes." – Travis Garrison
"Writing is just to be able to get your emotions and your frustrations out. Reading opens up your whole world to everything. I'll be a supporter of Free Minds forever." – Etan Thomas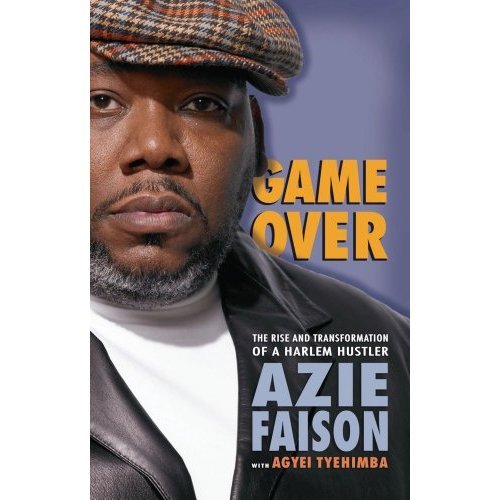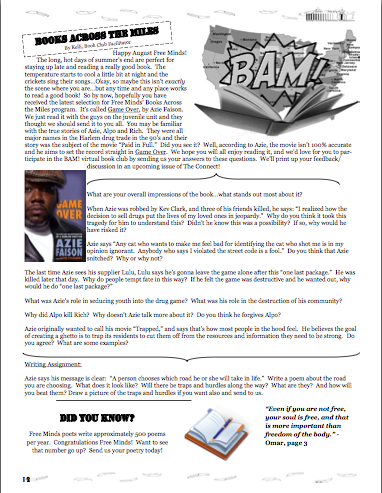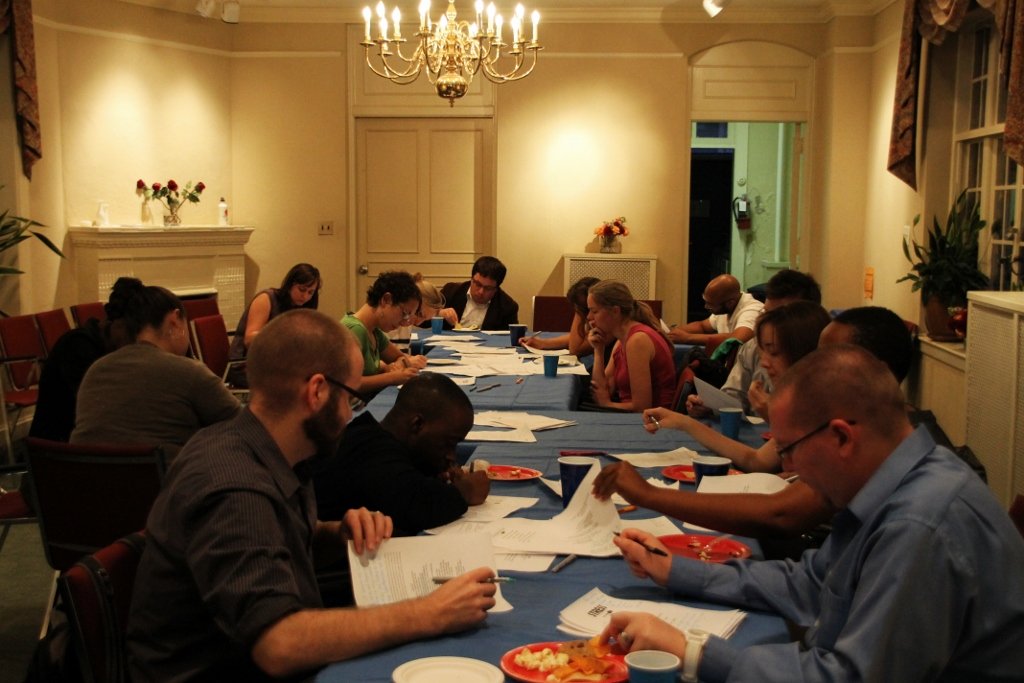 Links: