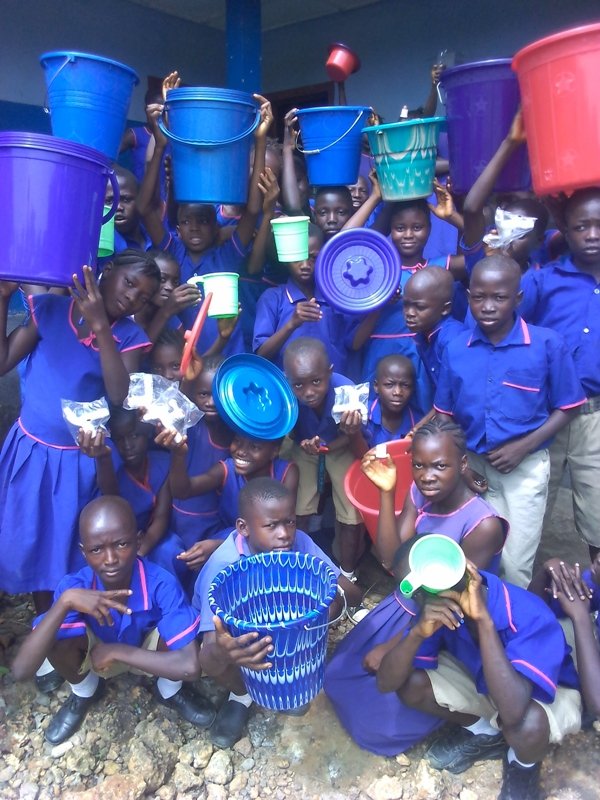 ChildHelp Sierra Leone
December 24, 2018
Dear GlobalGiving,Supporters/Donors,
Thank you for taking the time to read this letter of thanks and appreciation. We have enjoyed a season of love, concern and care. We have witness your social and humanitarian giving towards our children, their families and ChildHelp Sierra Leone.
You have done a great work since we join Global Giving Foundation. Your contributions is the whole world to us showing the kind of person you are in this world, lifting the poor out of poverty, creating and building bridges together for a better living. Your donations have save lives from dropping out of school to having skills that makes them self employed and self reliant.
We have not succeeded at all until when you came on board, and contributed your hard earning money and advice. We sincerely appreciate the time you spent monthly, promoting our vision and missions, goals and recommending strategies for achieving them and to be successful and connecting us to others in your network. Your supports were very helpful, especially the follow-ups on friends and relatives that has brought us together so far. You are a special and fine partner who has given us new perspective on available opportunities and saving the lives of our beneficiaries. Waow, what a great friendship, a fine partner and caring person you are in our world.
Because of you also, In 2017, GlobalGiving vetted ChildHelp Sierra Leone has one of the effective organization with an award for such service. (Attached of image). So far, ChildHelp has 210 donors contributing to the causes of ChildHelp.
On behalf of ChildHelp Sierra Leone, We want to say, THANK YOU VERY MUCH FOR YOUR KIND SUPPORTS, DONATIONS AND BEING ONE OF OUR FINE PARTNERS. We don't know how ChildHelp should have been without you. We won't sit down silently as 2019 is fast approaching to thank and wish you all well.
We will continuously update and email our reports on donations used and what has been achieved so far. We also appreciate you, your friends, families, churches and missions, etc. Because we cannot work alone, we are open for any information, comment, criticisms and advices that you may have, for project success and sustainability.
According to the Holy Bible - James 1:27 New International Version (NIV) is written: Religion that God our Father accepts as pure and faultless is this: to look after orphans and widows in their distress …This is why, we are appreciating you and your family for causing our needy children to smile this year. Help them to smile again in 2019.
We are still continuing our causes/campaigns online and need more support to meet the need of poverty stricken children left behind, to access their basic rights. Again, thank you so much for your help. I greatly appreciate the assistance you have provided our children left behind to be among to access their rights.
We also thank the Global Giving Foundation for best practice in crowd funding.
We wish you all, a blessed merry Christmas and a Happy prosperous and bright New Year. See you again in 2019. God bless you.
Best regards,
Kaprie J G Thoronka,
Executive Director
ChildHelp Sierra Leone