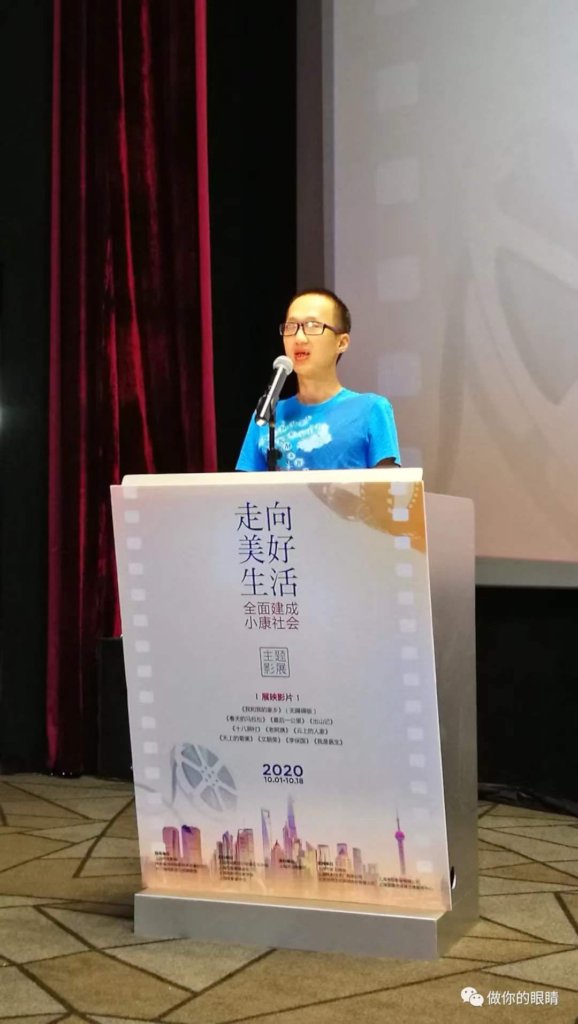 beYoureyeS Monthly Newsletter 2020-09
In September, beYoureyeS carried out 4 regular weekend activities, 3 CSR activities and 3 specials; made 1 event announcement; organized 2 accessible theater events; and got invited to 2 cultural exchange events.
THE BIGGEST NEWS
Zhiai Cinema Accessible Movies Resumed
On September 30th, over ten Lanjingling members were invited to attend the Resumption Ceremony. Following a speech by the representative of Shanghai Film Distribution and Exhibition Corporation and Shanghai Motion Pictures Corporation, Xiaobin from beYoureyeS took the floor to deliver a speech as a representative of the visually impaired community.
As the chief executor of the For love Cinema Project, Lanjingling will partake the responsibility to conduct accessible movie-screening activities and accessible service training sessions for staff members.
After the ceremony, Lanjingling members enjoyed the accessible version of the movie 'Me and My Home Town'.
The First Ever Copyrighted Public Release of Commercial Accessible Movie
On October 5th, 16 visually impaired Lanjingling members and 8 volunteers watched the new blockbuster movie 'Vanguard'. This was the first copyrighted public release of a commercial movie in the nation. In the same screening room there were ordinary audiences who have individually purchased the tickets, they probably haven't noticed the historic significance of that seemingly average movie screening.
It was a life-first-ever experience for most of the visually impaired audiences on the day. Later they commented: this form of movie watching really allows for thorough understanding of the actors' specific motions, and allows us to anticipate and enjoy the newest films with our family members aside.
REGULAR WEEKEND ACTIVITIES
beYoureyeS 213th to 216th regular weekend activities were carried out on September 6th, 13th, 20th, and 26th respectively in Century Park and Minhang Cultural Park. Specifically, the 215th regular activity on September 20th was carried out in Minhang Cultural Park, and the other three were carried out in both Pudong and Puxi simultaneously.
In September, four people passed the assessment to become Dabai Guide Runner.
1 Visually impaired runner joined in September 20th regular weekend activity.
RACES
2020 Rope100is starting
Still fresh in our minds are the off the mark horns, the puddle trains, the persistence, and the riveting acclamations at the end of the race in the 2019 '100km on ropes' relay charity race.
2020 '100km on ropes', the stakes are high, you dare to accept the challenge?!
We will be releasing more details in our future posts, sign up and join!
CSR ACTIVITIES
'beYoureyeS' Promotion at Apple
On September 4th, 4 members of Lanjingling went to Apple Inc for Apple's Midday Charity Event. As our long-time partner, 'beYoureyeS' guide running activities are deeply popular among members of Apple Inc.
The goal of this trip was to educate and promote the concept of accessibility. We encourage members of Apple Inc to participate in beYoureyeS activities in the future.
CSR activity with Swiss Army Knife Company
On September 18th, in the beautifully landscaped Chang Feng Park, Lanjingling was invited to attend a team-building event with Swiss Army Knife Company. Surrounding the theme of 'adventures', members of Lanjingling shared their experiences and insights into the daily adventures of going out without accompaniment for visually impaired people. Then they invited them to step into the shoes of a visually impaired person to get a first-handed experience into this special form of adventure.
In the indistinct autumn rain, three groups of Lanjingling training partners led the Swiss Knife members to practice daily protocols with the visually impaired and the techniques of guide-running. Then the participants entered a mini guide-running competition and a toy-passing game.
The respect for the disabled community propagated like the raindrops, warming the hearts of everyone along.
CSR Activity with Apple Inc
During the regular weekend activity on the 26th of September, about a dozen members from different sectors of Apple Inc attended the special CSR activity.
For that session, the host mainly focused on the protocols and habits of the Visually Impaired, we hope that our participants will use what they've learned to provide necessary assistance to instances where disabled people are in need for help.
SPECIAL EVENTS
"Fitness 100" Fitness Project Lanched!
On September 9th World Philanthropy Day, a charity fitness event was carried out in 'The Core's' fitness gym. The date was a coincidence, but the wish of hosting an adaptive sports & fitness event was long-rooted.
Our members are all quite adaptive when it comes to trying out new things, and beYoureyeS is also willing to explore the different options of accessible adaptive sports activities. In the gym, they handled fitness equipment that they've never tried before and learned extra knowledge about fitness and sports.
On the 23rd of September, the second session of 'Fitness 100' was carried out as scheduled. There attended 3 visually impaired members. Judging their body conditions and needs, Coach Aidon arranged individual exercise schemes involving chest press, pull-ups, and stretching.
On the 29th of September, the third session of 'Fitness 100' was carried out in Core's as scheduled.
Lanjingling invited to attend the US Shanghai Embassy Cultural Event
On the 24th of September, Annie and Ken arrived at the US Embassy in Shanghai to attend an invitational banquet.
On the 28th, Ken, Ms.Hone and Chenhui attended the US Shanghai Embassy Cultural Exahange event.
Lanjingling's Colorful Lives
Mid-Autumn Festival Picnic
On September 20th, the autumn breeze was refreshing, golden osmanthus fragrant, and Lanjingling ushered in the Pudong Puxi Grand Gala in September in the beautiful Minhang Cultural Park, and there was an exciting Mid-Autumn Festival picnic for hundreds of people.
Ms. Hong gave a brief introduction to the growth process of Lanjingling. Jiyuan said that our life is actually a line that repeats every day. Every small activity of Lanjingling is like a small pearl, and every big activity is A big pearl, countless large and small pearls connect our lives into a beautiful pearl necklace.
We have grown up together in this big family for more than five years. Now, the second generation of small lanjingling have lined up to pass on the friendship and strength here with us!
Let us look forward to the next five years and ten years of Lanjingling...It is equally exciting, because one person affects a group of people, and a group of people can affect a city...
Nowadays, on many tracks, parks, and gyms in Shanghai, you can see guider runners stay with visually impaired partners, fitness, swimming, karate, learning English, understanding nature... We all explore this together the infinite possibilities of the world.
When the Nation's Anthem Ring, Joyous Union Lan-jing Ling
On September 26th, during the 216th Regular Weekend Activity, Uncle Bao prepped the backstage props: number '71' for 71st National Holiday; 4 large letter prints of 'Long Live Motherland'; and a huge National Flag. Though it seemed like it wasn't enough of a celebration: many even had flag stickers on their faces!
When the bright smiles and the happy flags freeze-frame, when the blessing hearts and the heartful blessings much gain… They cheered and yelled in jubilance: 'Happy National Anniversary! Go Lanjingling! Long Live Motherland!'
Surprising and incredible were the near-national-holiday birthdays of Boshu, Lihao, and Yier, and of course, Lanjingling members planned surprises for them. Tao and Ms.Hong made two amazing hand-made birthday cakes, for which every pigment and embellishment is a deliberate choice with profound meanings. Wish the three many happy returns.
This marks the end to our Monthly Newsletter, please like and share. See you next month!
beYoureyeS is a local NGO founded in January 2015 in Shanghai, China.
beYoureyeS is dedicated to promote sports accessibility, make it easier for visually impaired people to enjoy sports. Let everyone enjoy sports.
Whether a visually impaired runner or unimpaired runner, all of our participants are called "Lanjingling".
Lanjingling conveys the spirit of our concept: our charity caters to a variety of sports, road running, swimming, cycling and triathlon, to list a few. With us, regardless of the physical impairment, those who wish to participate in a race, are able to.
We hope to see you soon on the track and let's do something together for sports accessibility.
www.beyoureyes.org.cn
info@beyoureyes.org
We hope that whilst we're in the competition together,
we may all converge our energy as one to make each and all strong
We hope that whilst doing sports together,
we are able to find the nerve to be strong enough to face challenges head on.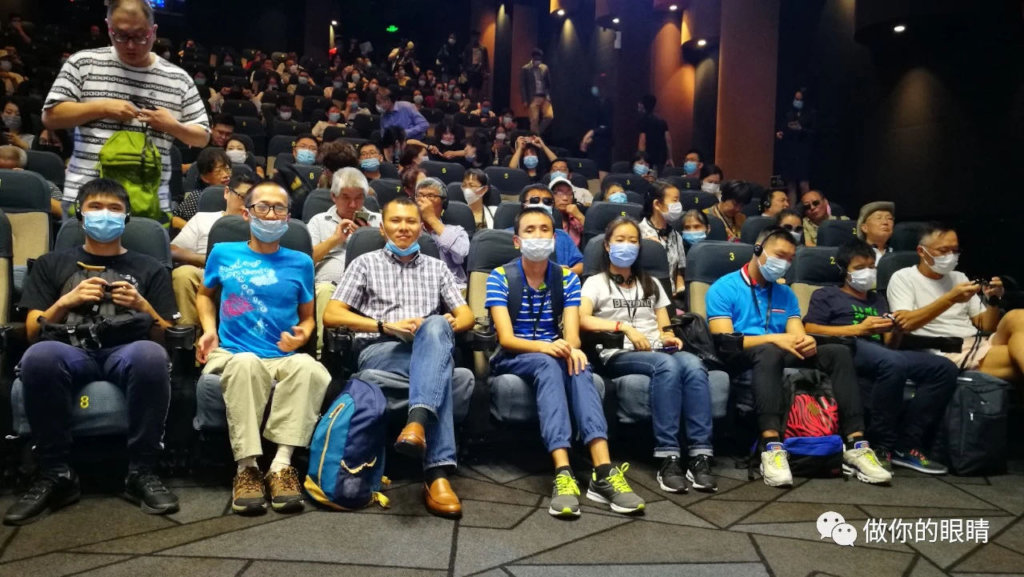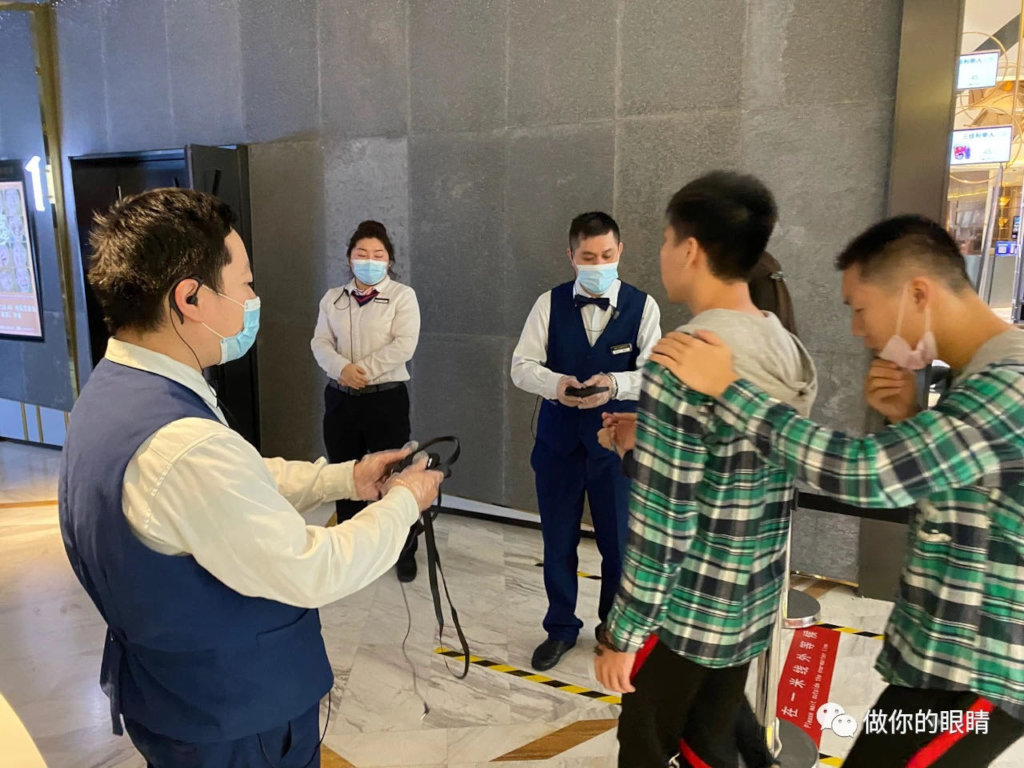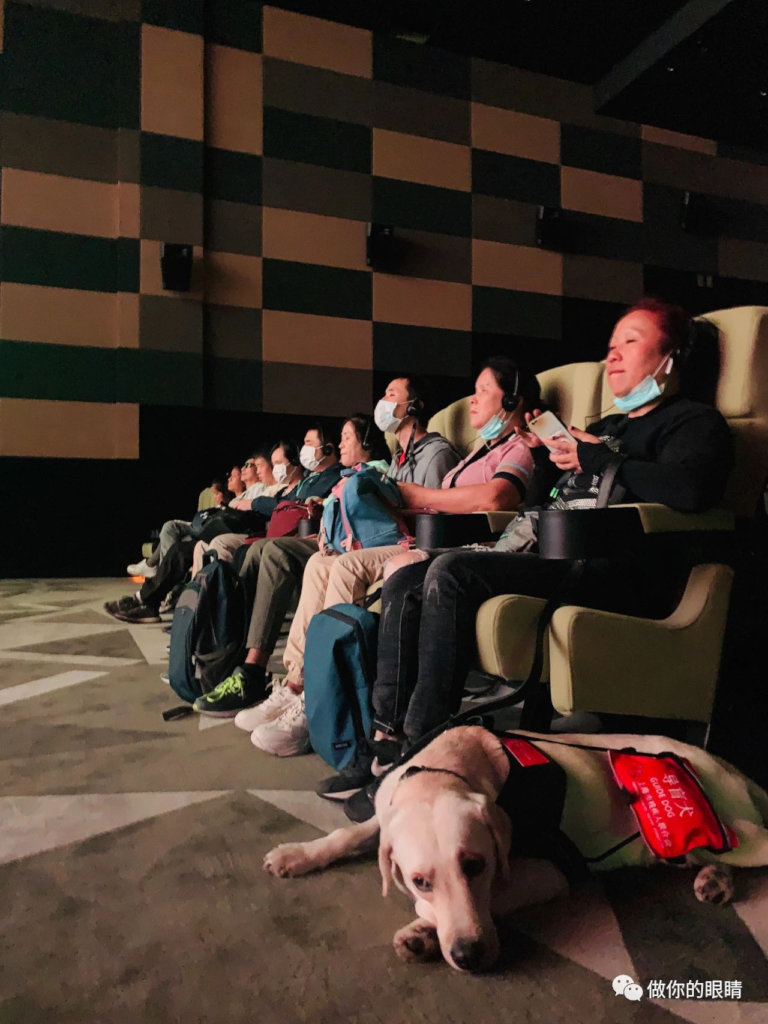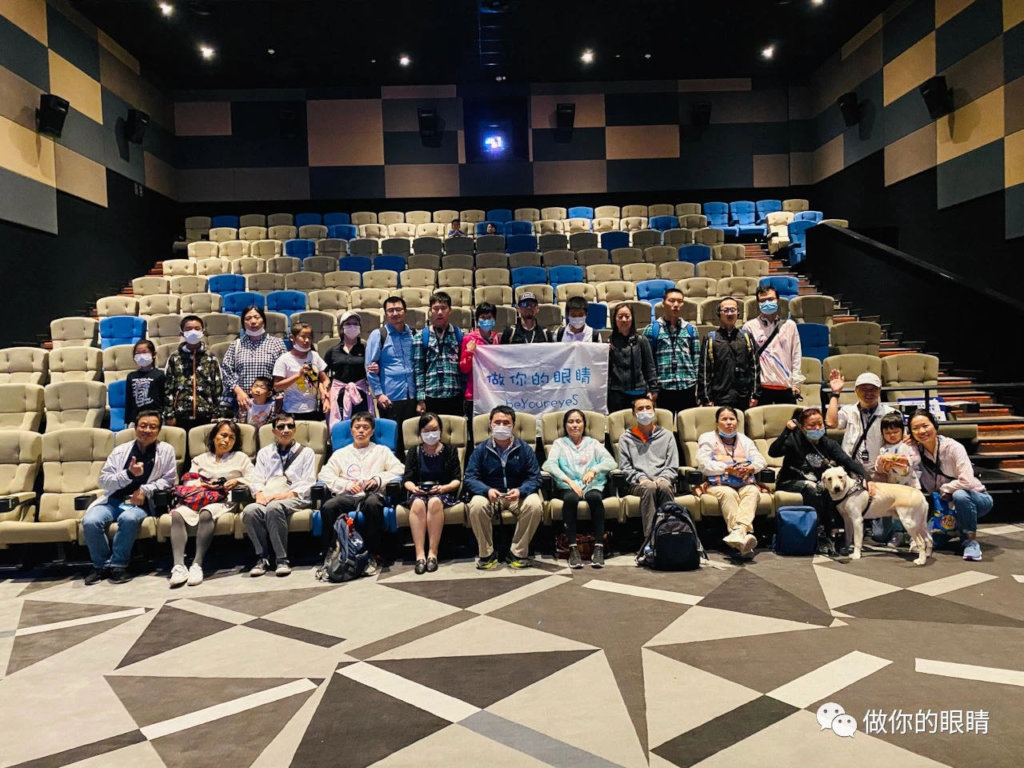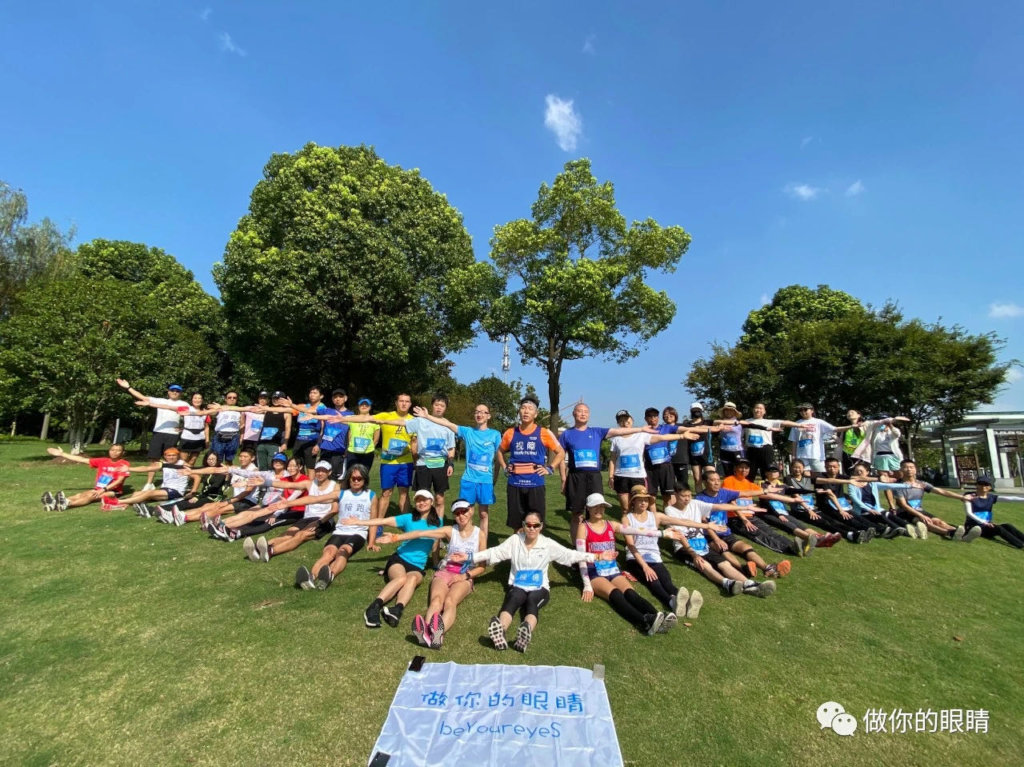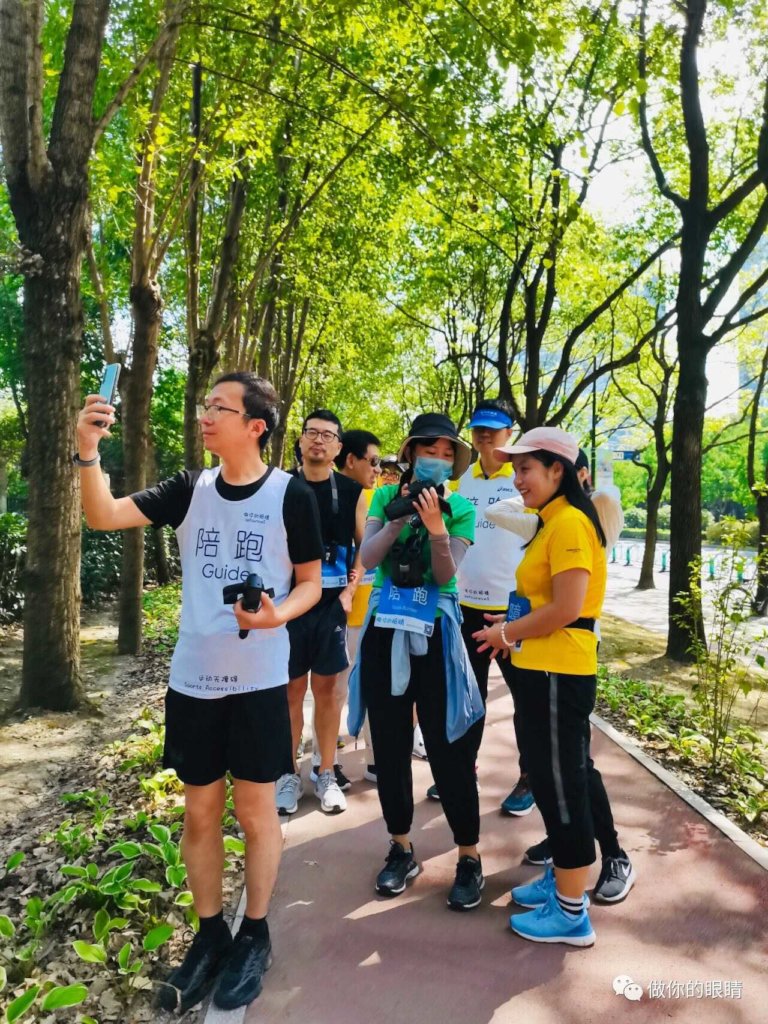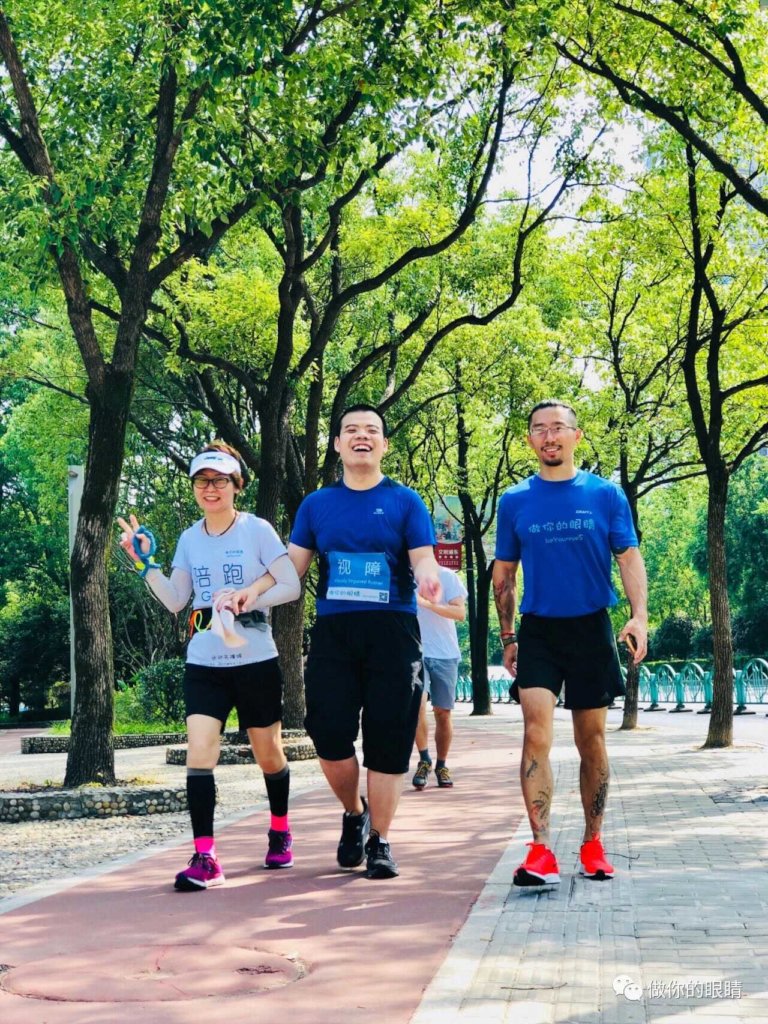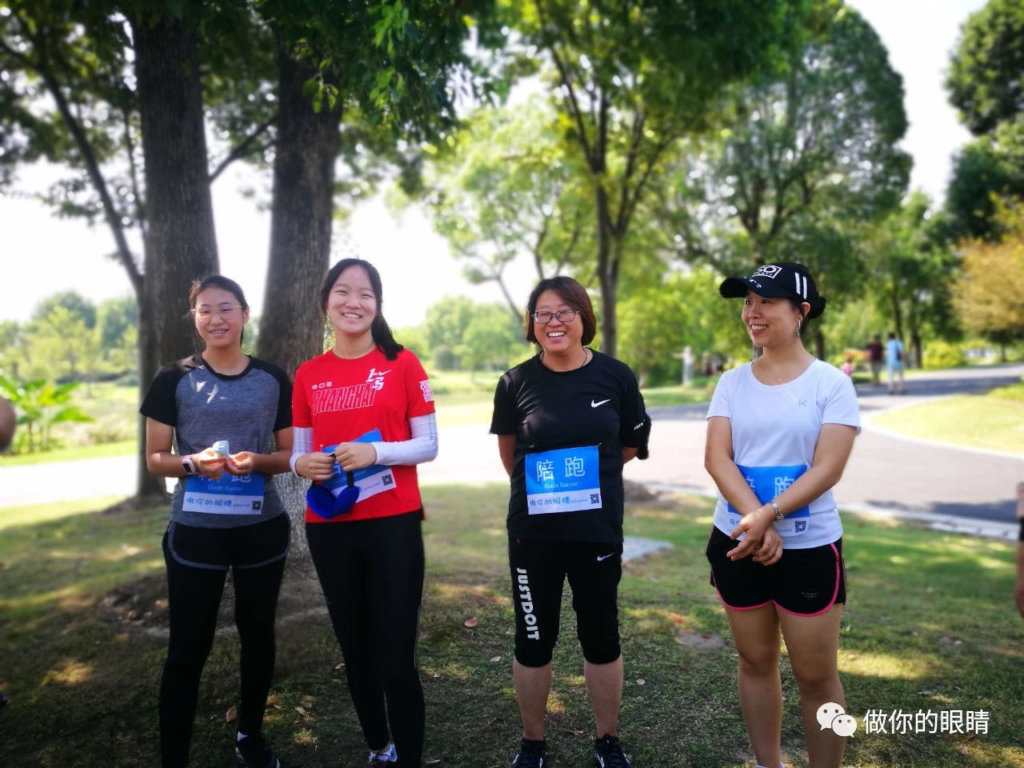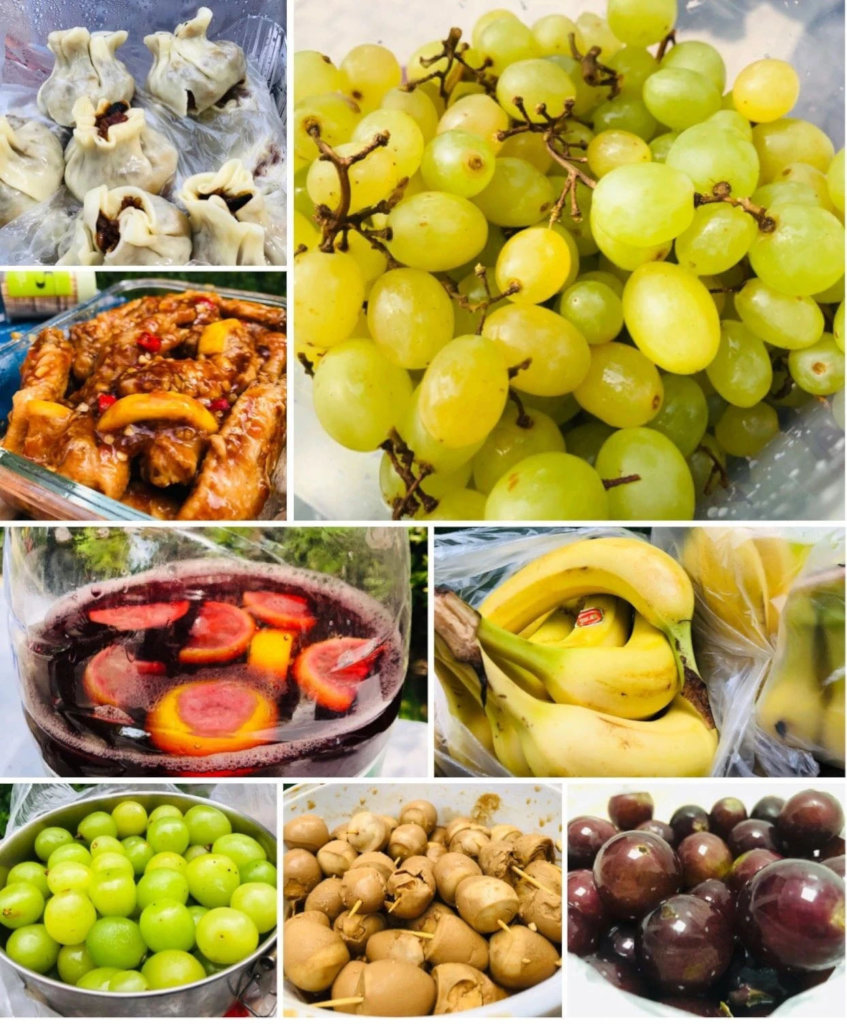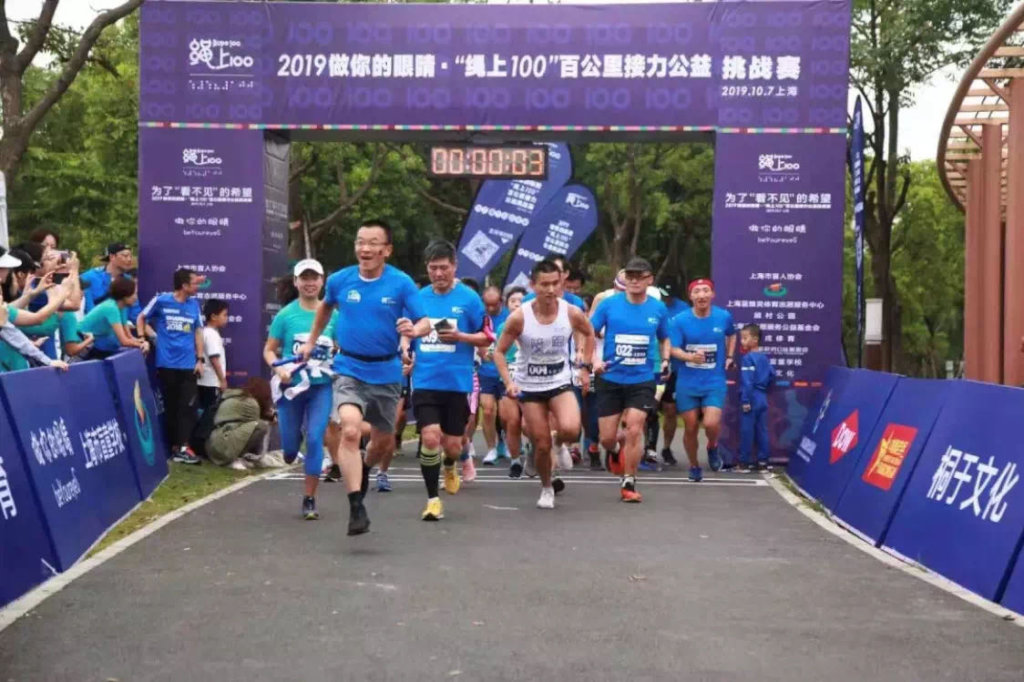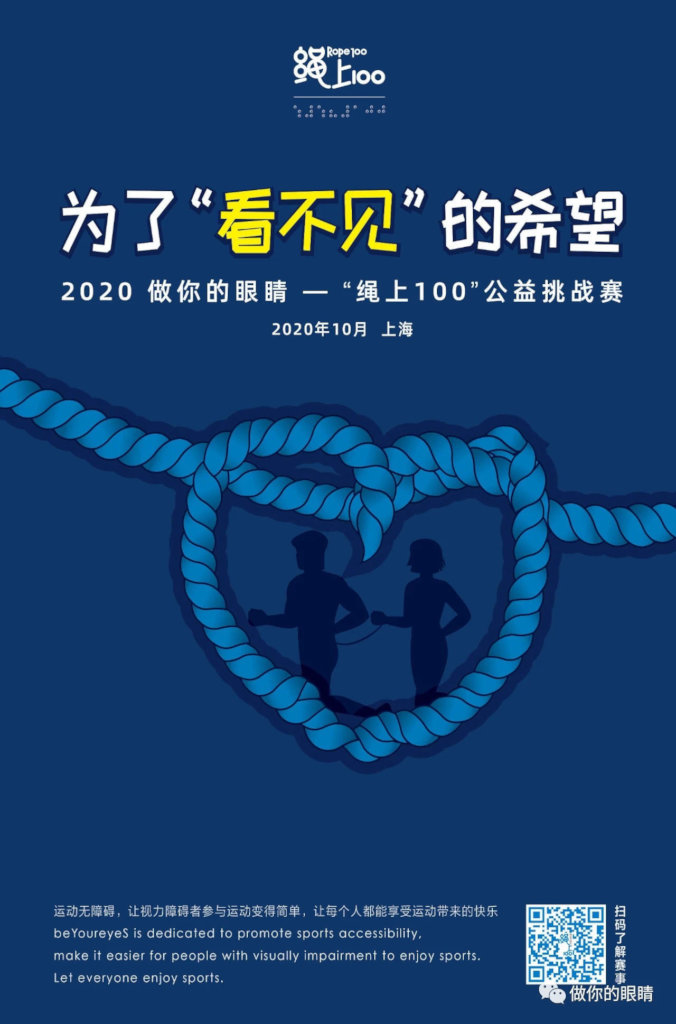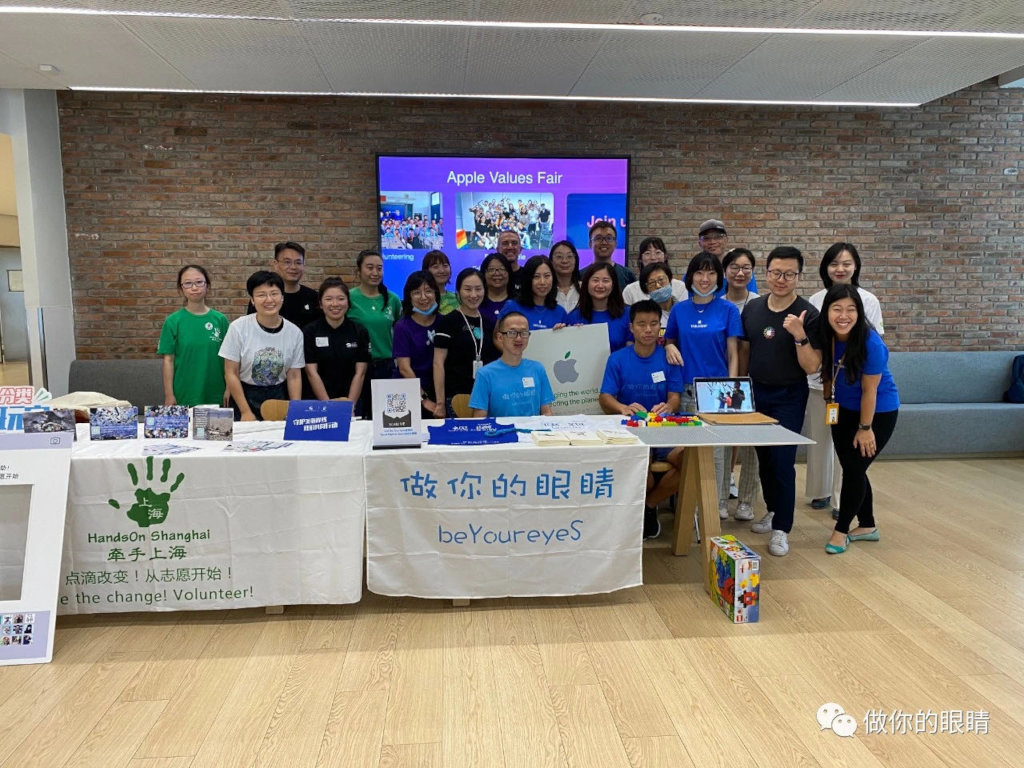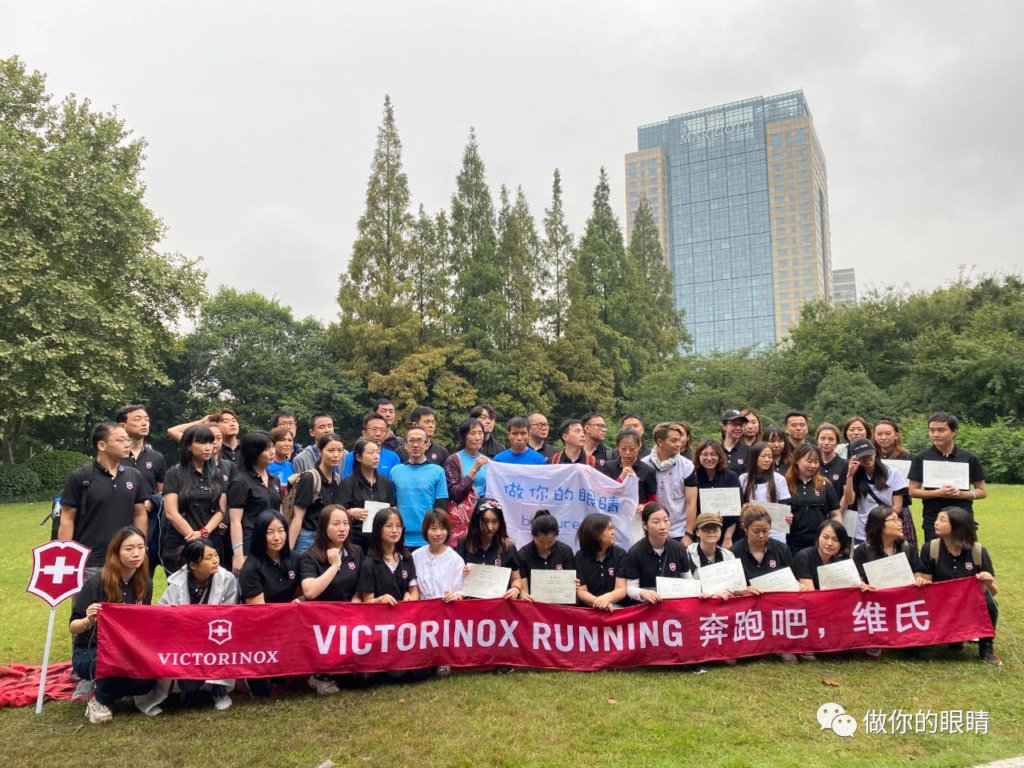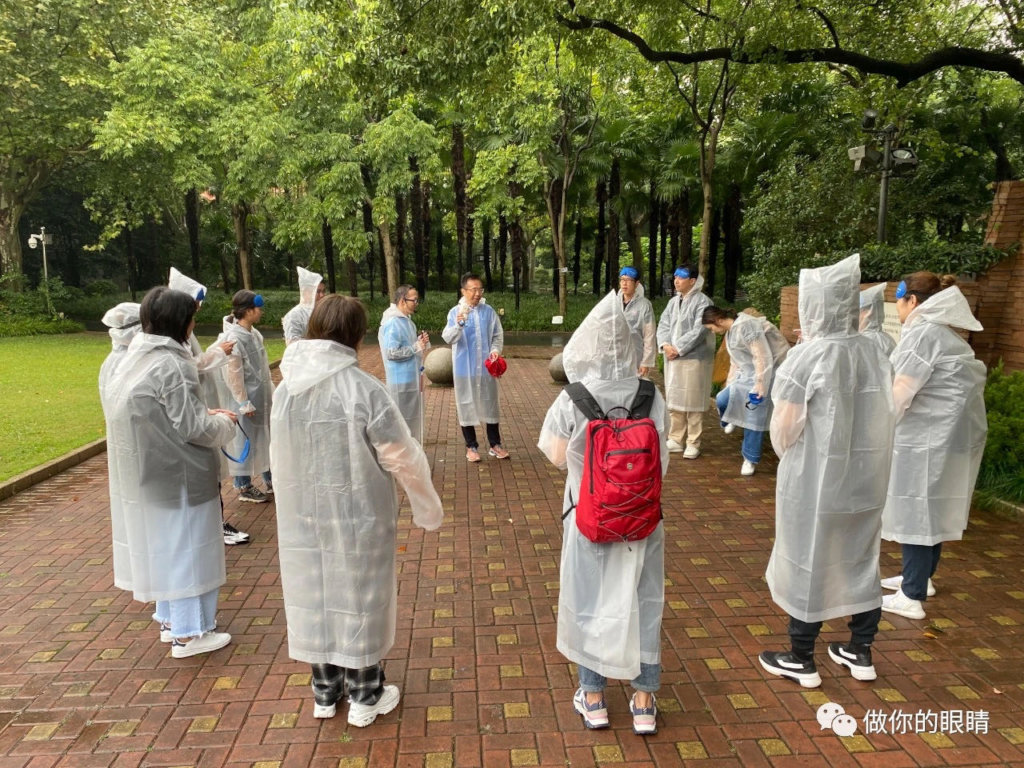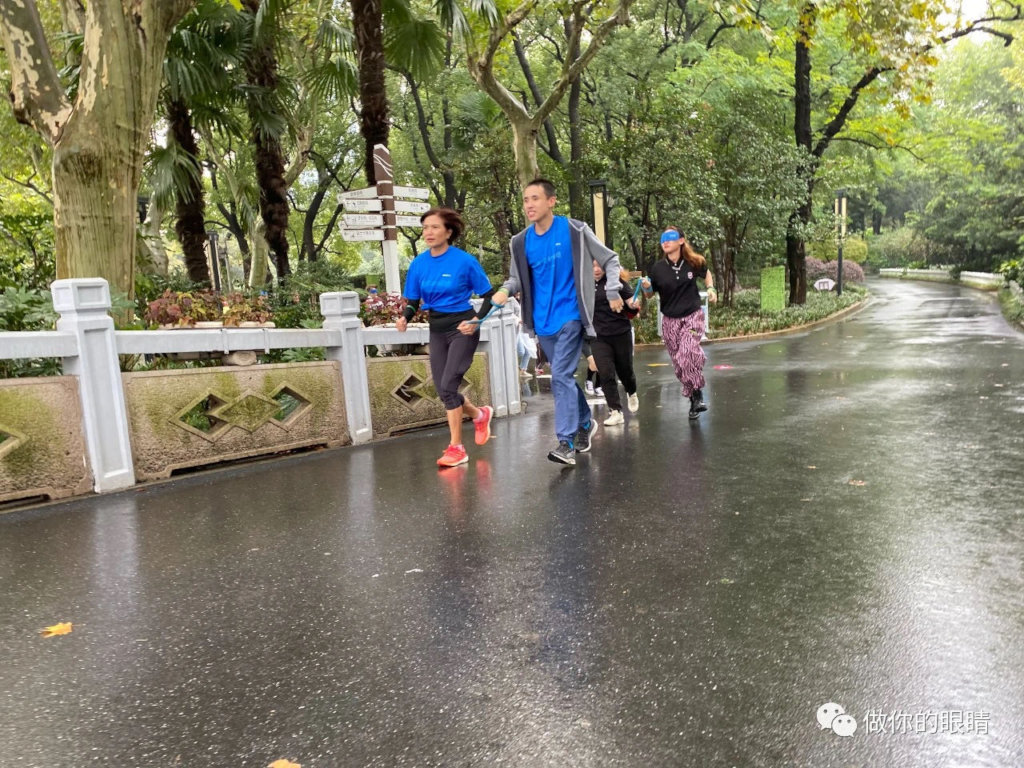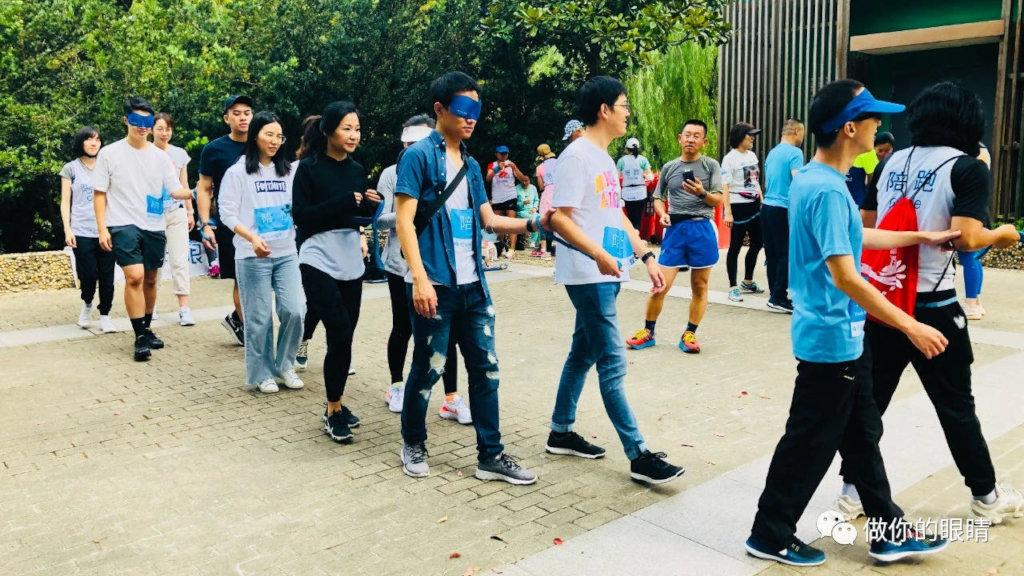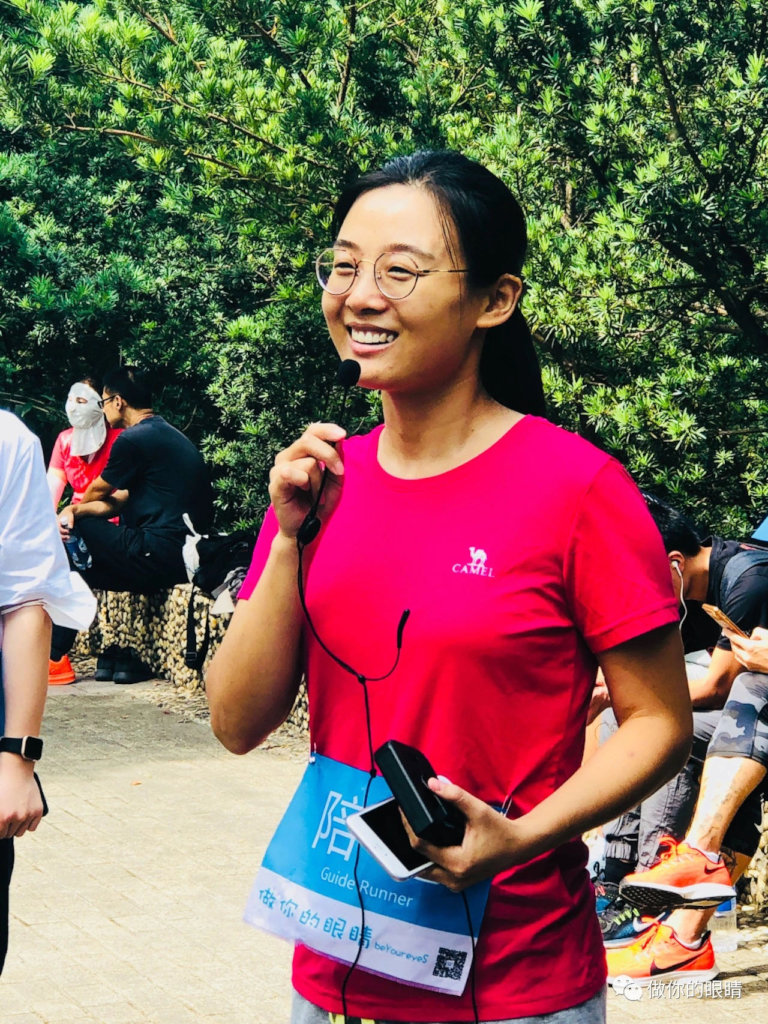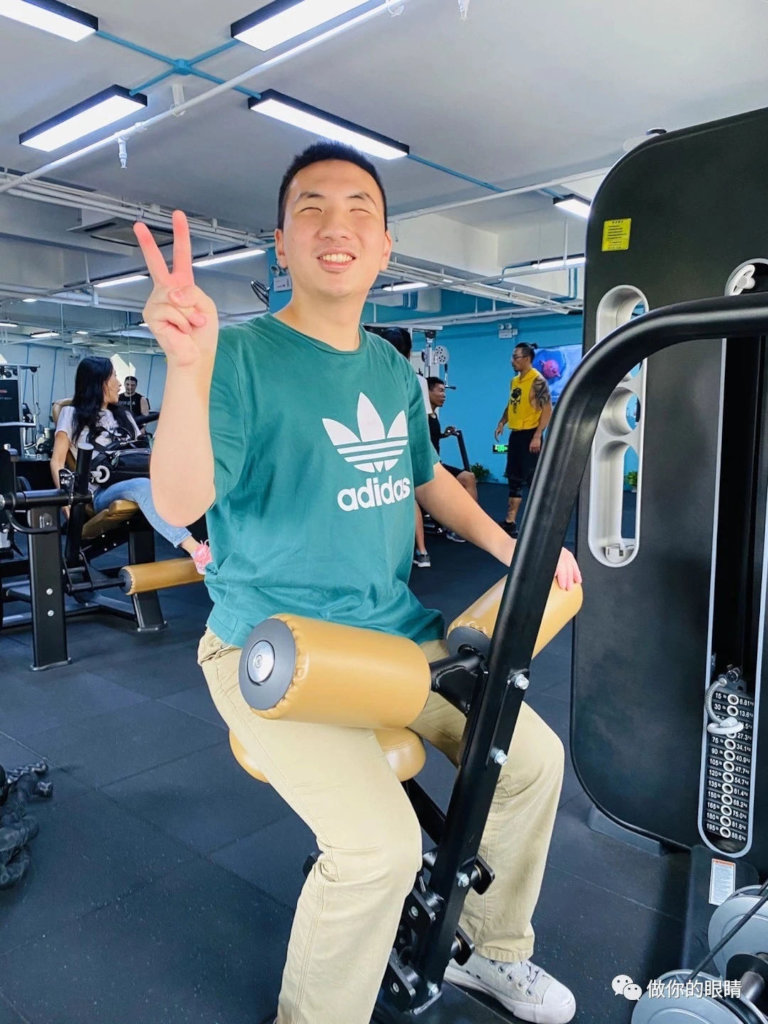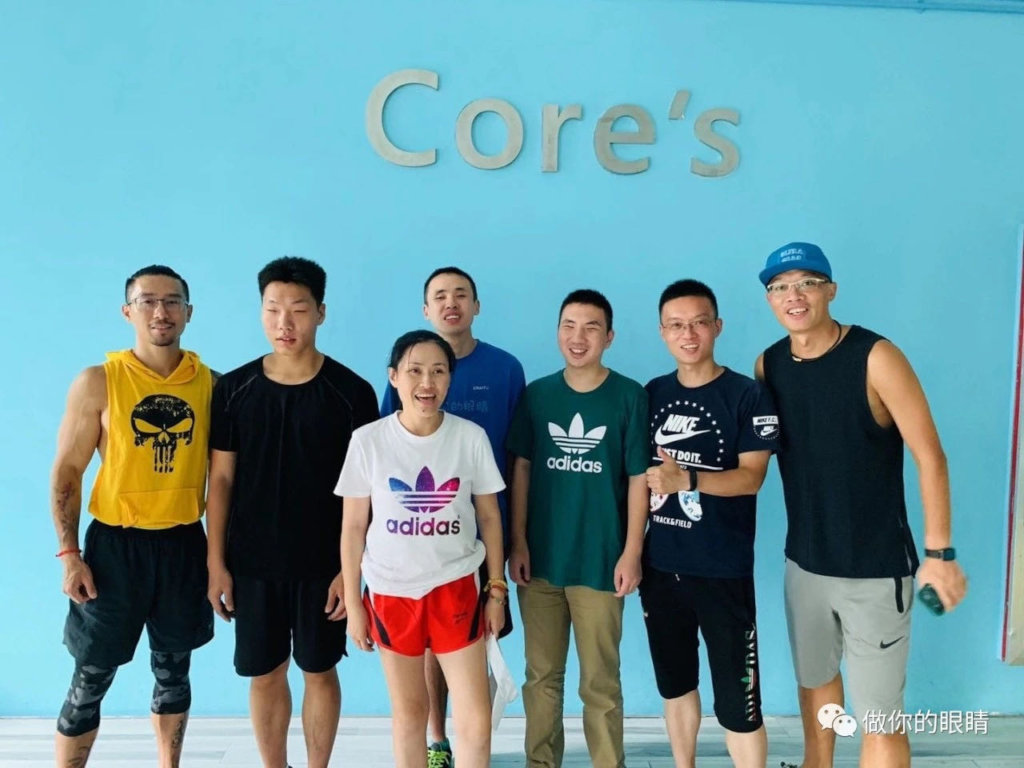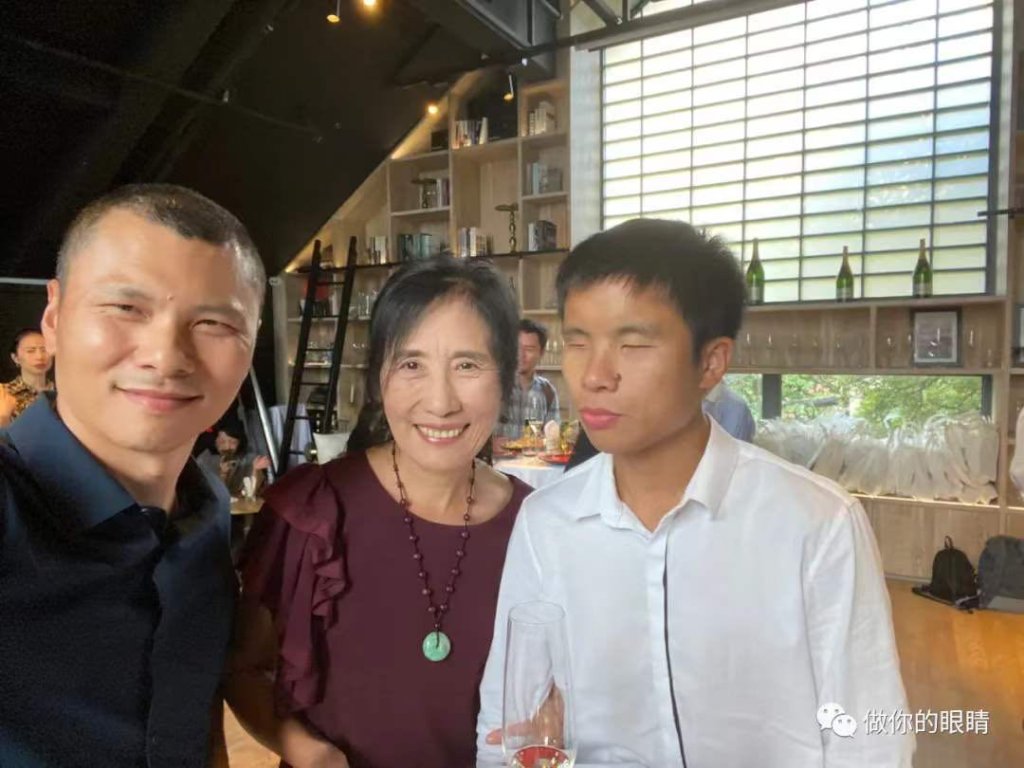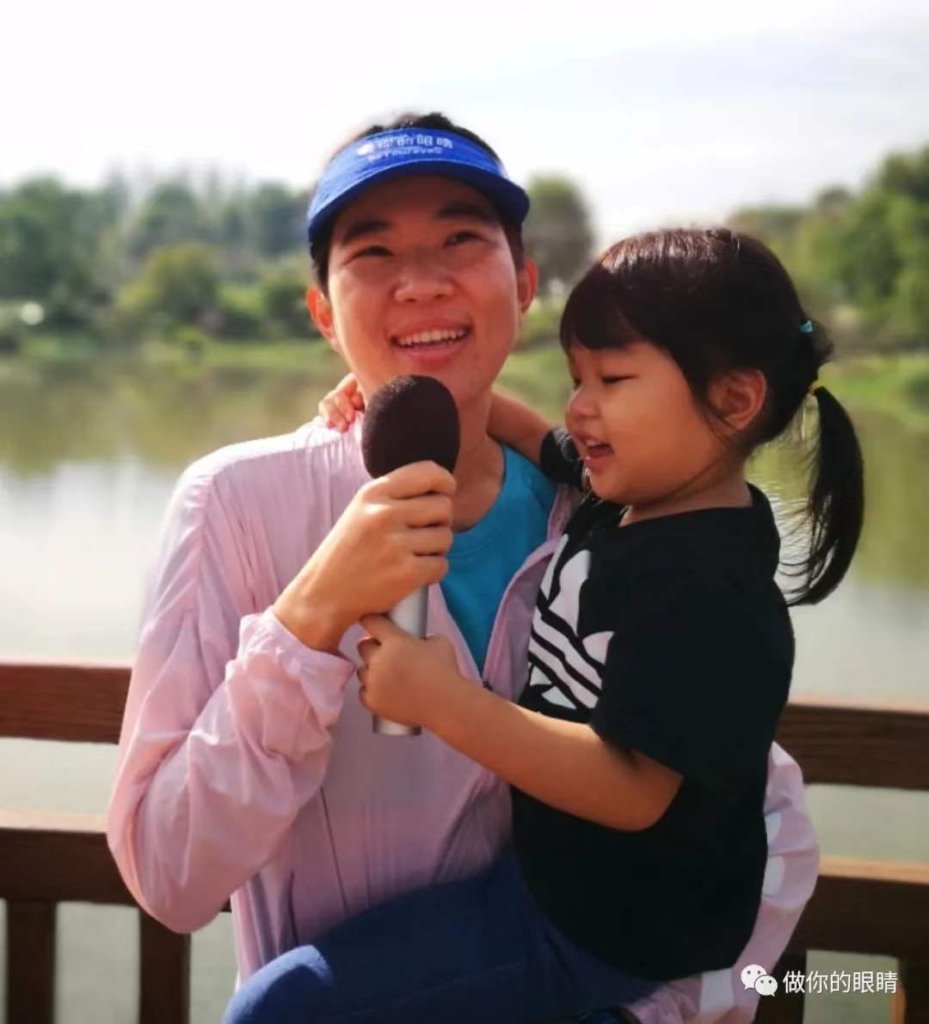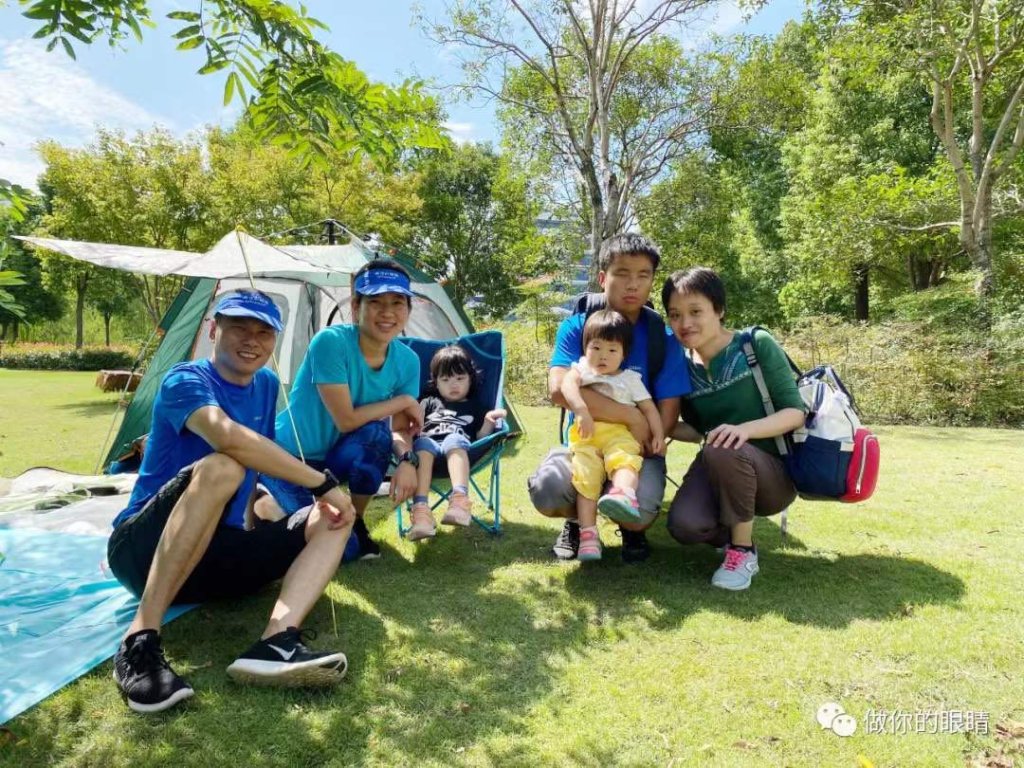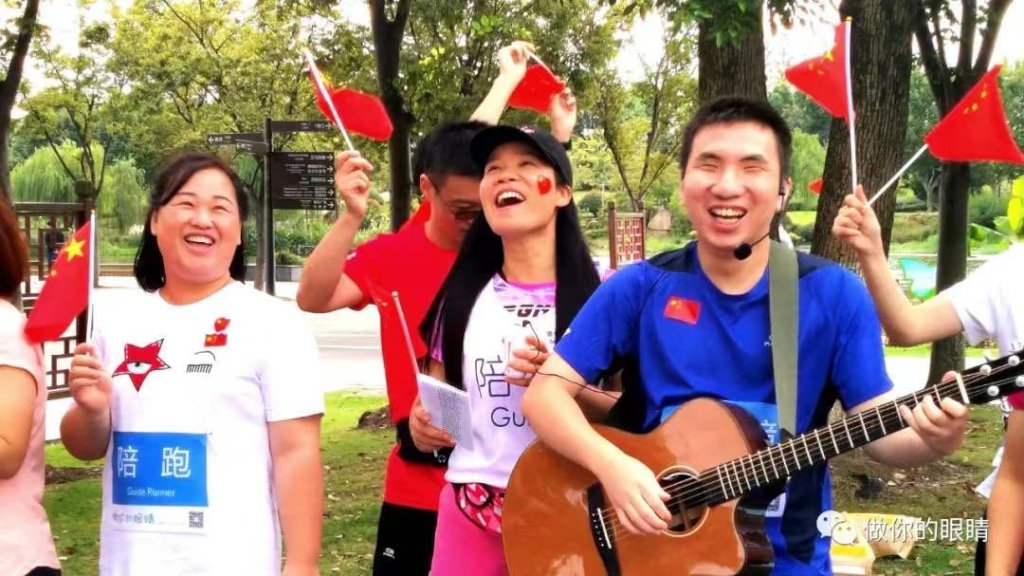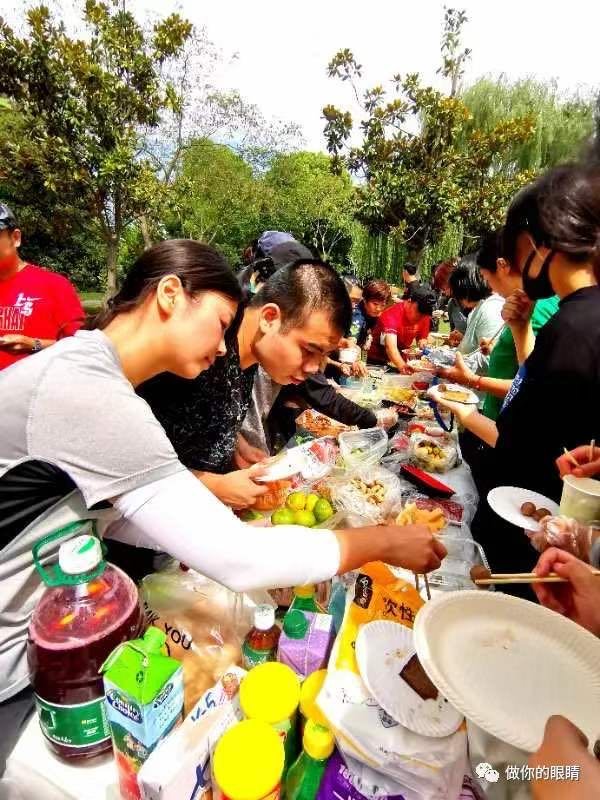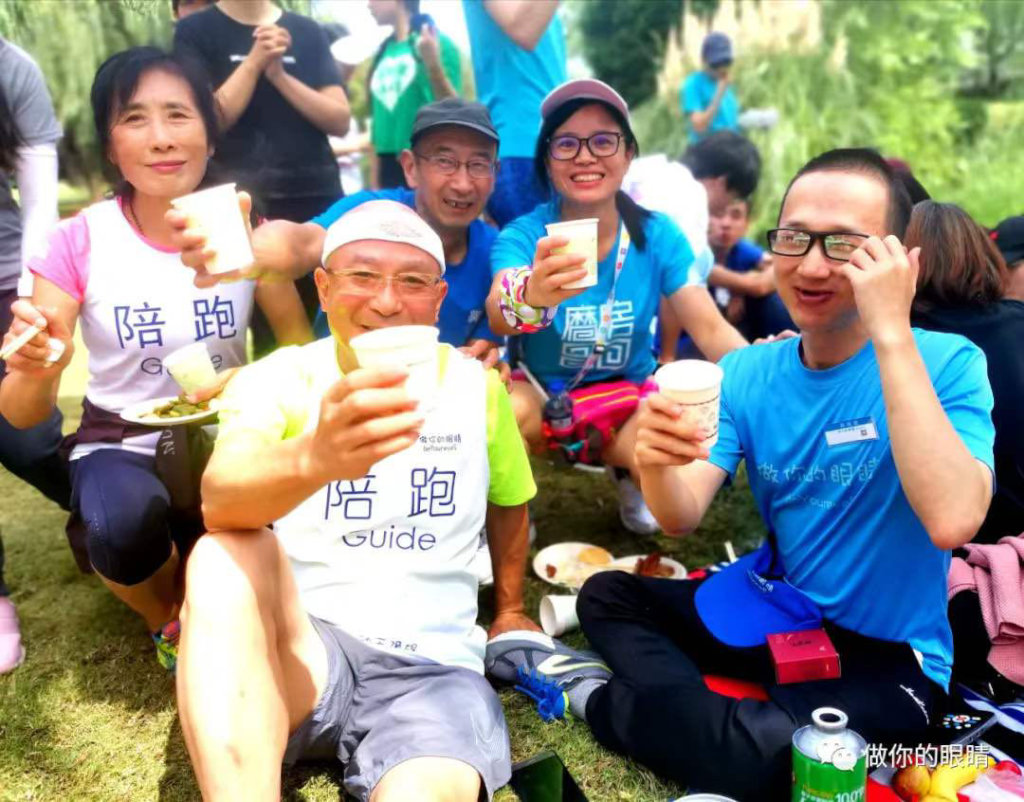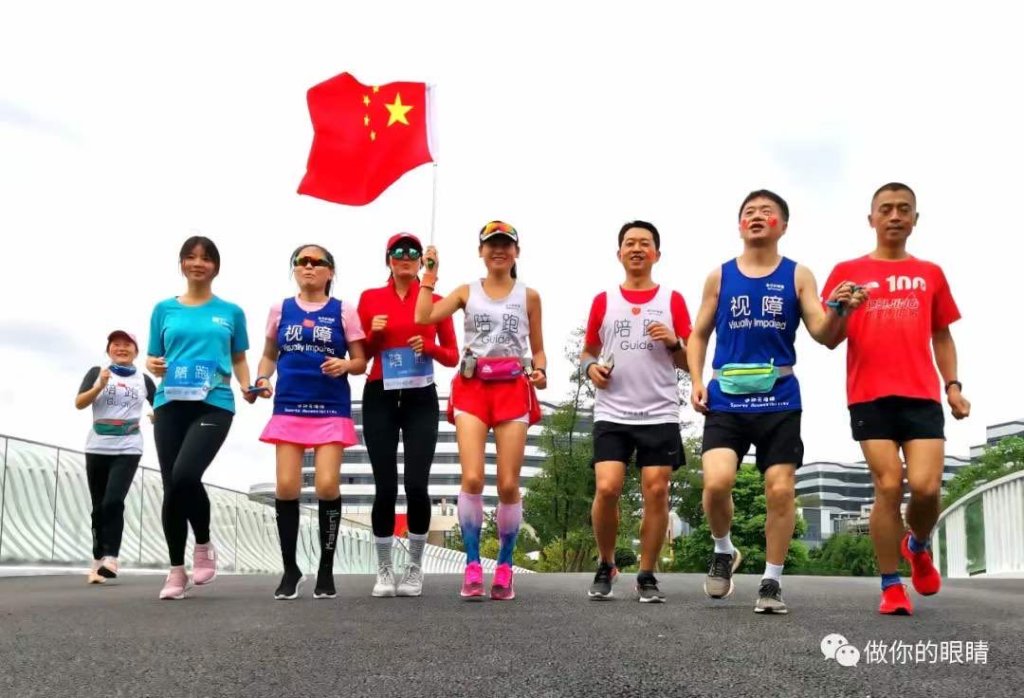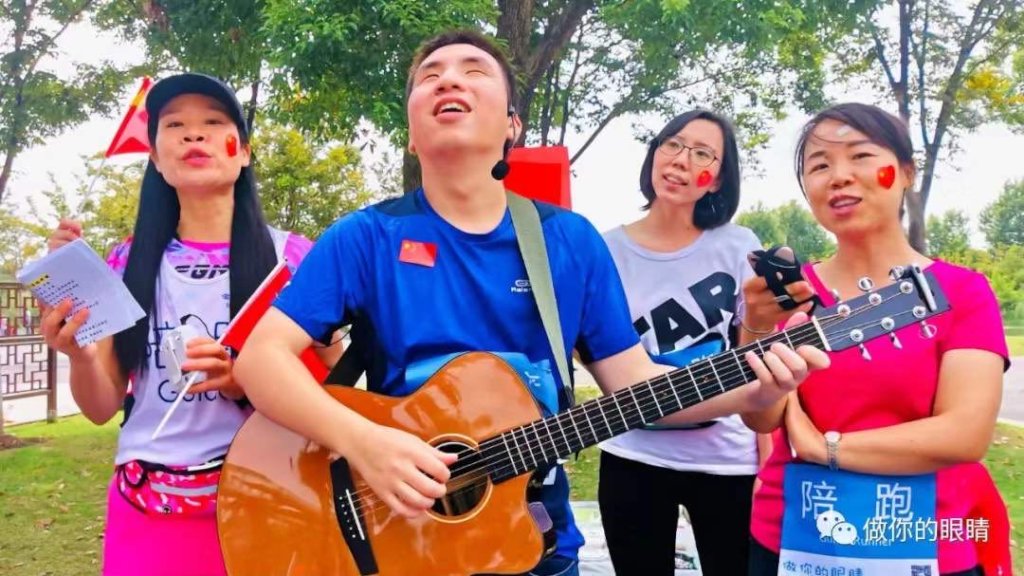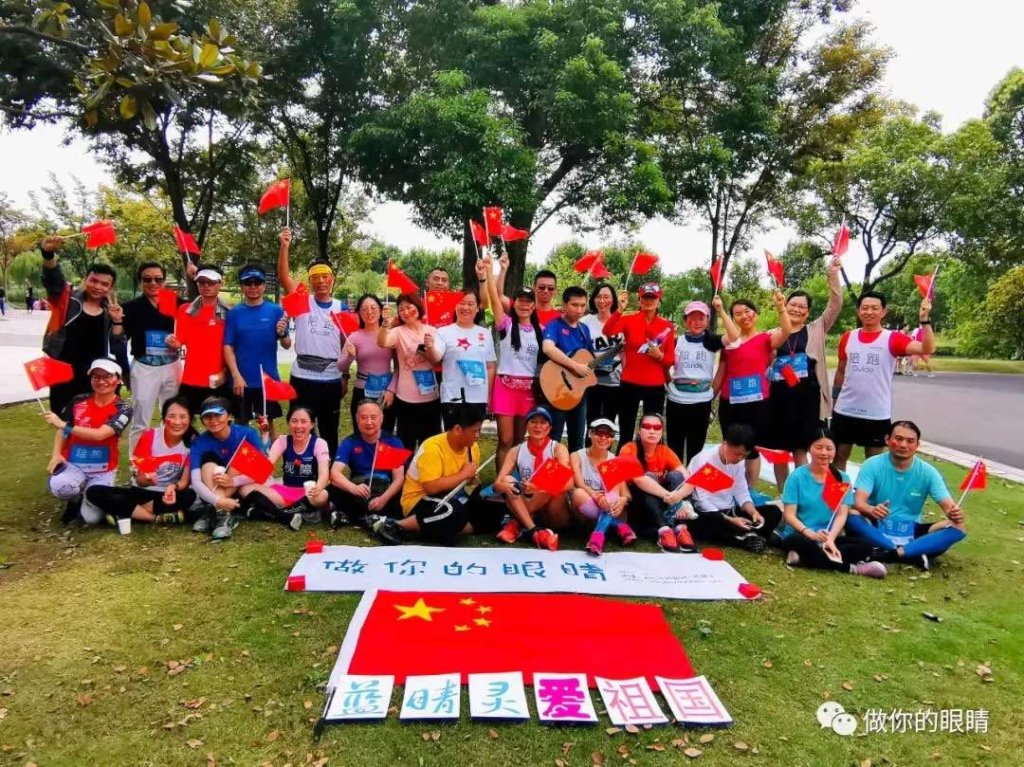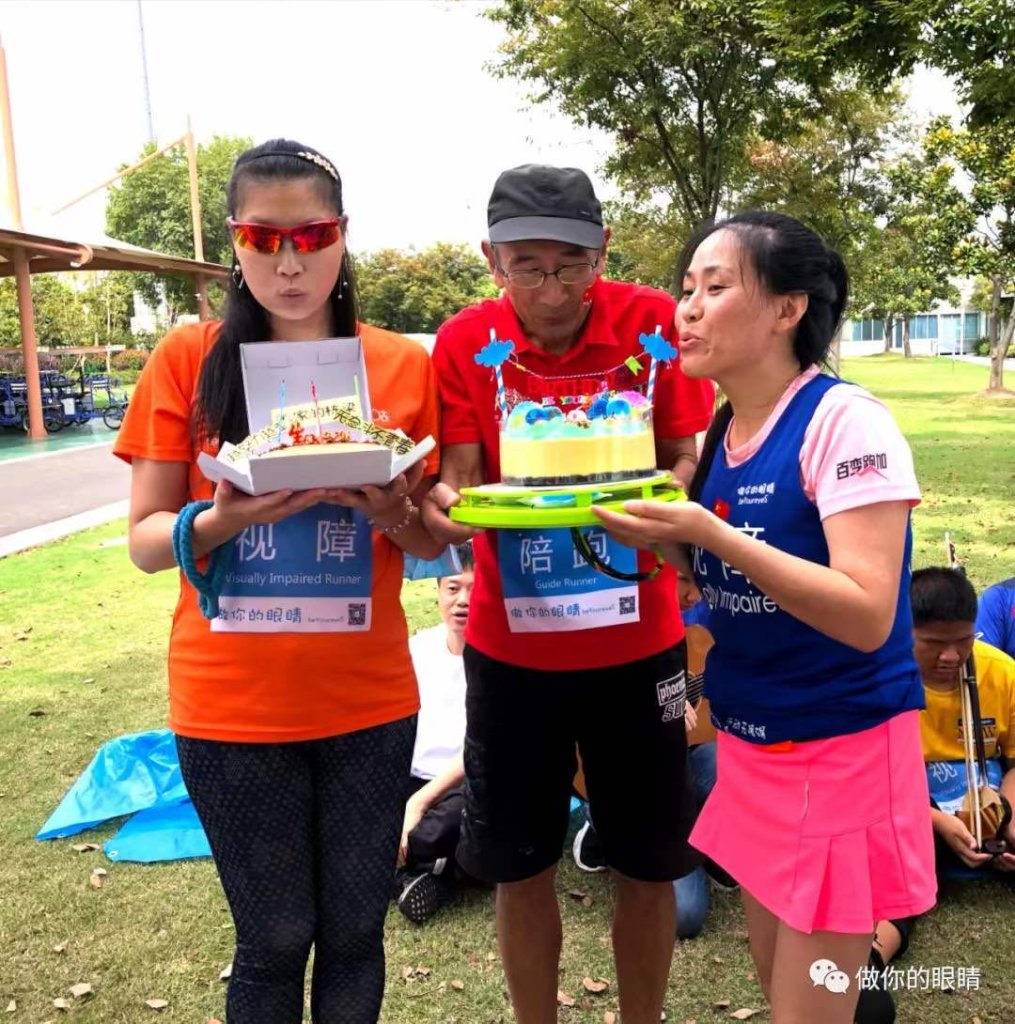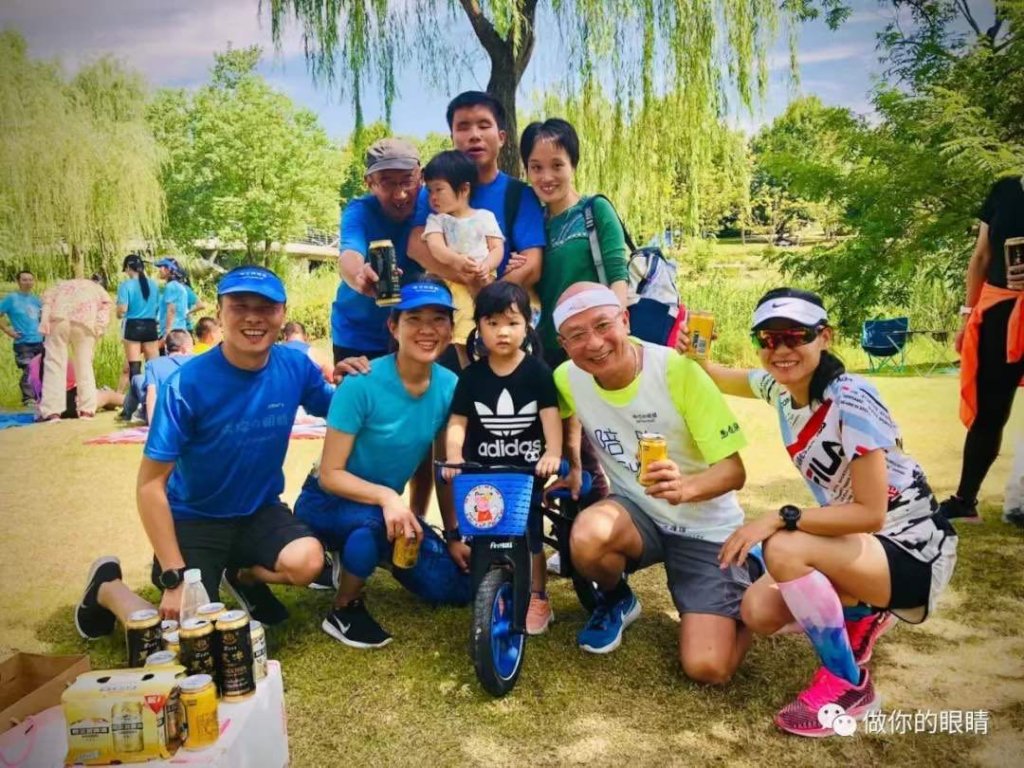 Links: