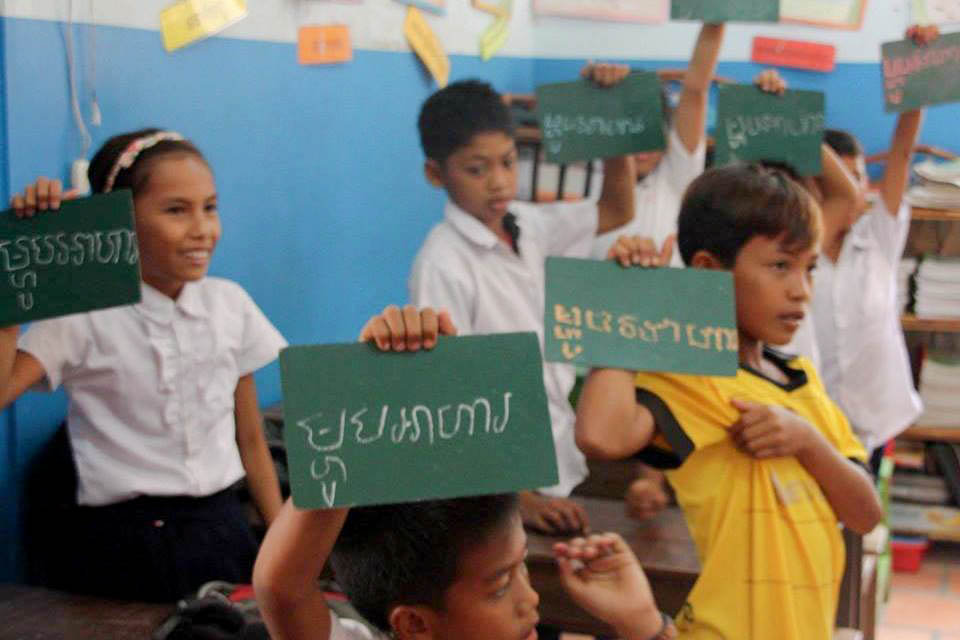 Hello from Cambodia and the team at M'Lop Tapang!
I just wanted to say thank you again for your donations in supporting the work we do here in Sihanoukville, Cambodia. With your help we continue to help vulnerable Cambodian children and youth work towards a better future.
Your donations are helping children like 14 year Sok*, who left school in grade 3 to take care of his mother, to return to school and continue his education; and young people like Sreypech* who left school in grade 8, to learn job skills in our Vocational Training program and just recently found safe employment at as a seamstress.
We appreciate your support very much. With your help we are able to work with thousands of disadvantaged Cambodian children and their families in the local area and together can offer them choices and options for building a better future.
Wishing you all the best from Cambodia,
Eve Saosarin
Director, M'Lop Tapang