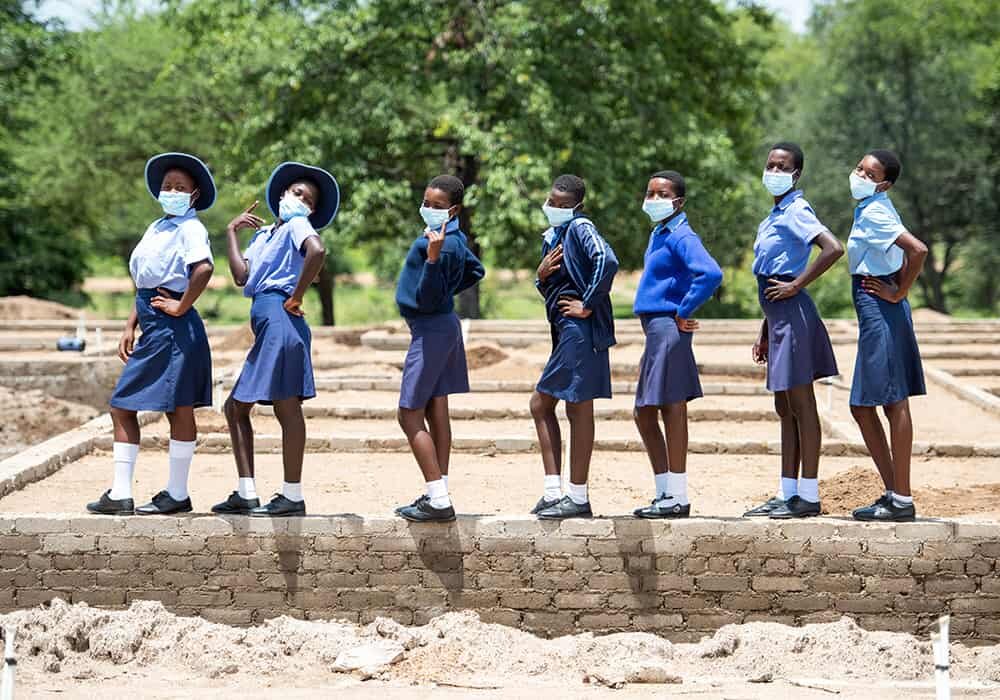 When we ask the girls we work with about the problems they face in their daily lives, they sometimes bring up issues we don't expect. They also have ideas about how to solve those issues. This is the heart of our GirlEngage approach at Plan International USA. When girls can truly direct their own lives, meaningful change becomes reality.
In Zimbabwe, many rural homes don't have access to running water. It's not uncommon for girls to walk several miles each day to collect water from rivers and streams for their families to use for cooking, cleaning and washing. This not only means girls have less time to go to school, if they're even able to attend in the first place, but it also puts their safety at risk to travel so far from home on their own. With the climate continuing to warm, the availability of water decreases with every passing season — and the distance girls must walk to find it only increases.
Through The Graduation Project, which is building dormitories for girls at two schools in the country, Plan consulted participants about additional features they felt were necessary to support their education. One of those features was direct access to clean water.
"Now I appreciate the GirlEngage approach. It's unleashing the potential that was hidden within me. I never thought I would confidently speak before an audience, but now I do it with much ease." — participant in Zimbabwe
So, in partnership with Purdue University, the project is also conducting an engineering training course for girls to design, plan and implement a water recycling system together. So far, the girls have learned about the basics of water recycling, including how to treat and reuse water for things like agriculture and drinking. Not only do the girls have the opportunity to create more sustainable access to water in their community, but they're also inspired to pursue science and engineering in the future.
"We used to think engineering is for men and boys only, but now we have the understanding that engineering is for anyone ¾ including women and girls. We are so grateful because, through this project, we are now connected on Wi-Fi. We now have tablets where we have full access to our online engineering lessons." — 14-year-old participant in Zimbabwe
Girls in Senegal are also taking on climate change initiatives through Girls Learn & Thrive, Plan's project to prevent child marriage and keep girls in school. In this community, the pandemic surfaced many problems girls face, one of them being access to electricity. When schools closed and turned to remote learning, many girls couldn't keep up. Even if some students were lucky enough to have access to the necessary technology, unreliable electricity made regular studying impossible.
Purdue University is also partnering with Plan and the local technical high school to implement an engineering program in Senegal, this time focused on solar energy. The girls identified problem areas where consistent lighting was necessary to keep them safe and shared with Plan what they currently know about engineering so courses could be designed with them in mind.
As the project continues, the girls will learn to co-design, test and implement the renewable solar systems in their community. And, once their new systems are in place, they'll be able to study in the evening even after the sun goes down, and public spaces won't feel so unsafe.
Best of all, the girls in Zimbabwe and Senegal are just beginning their journey in an industry that benefits the planet while opening new doors for their futures. With more girls engaged in climate solutions that solve local problems, we can strive for a greener, more sustainable world for everyone.