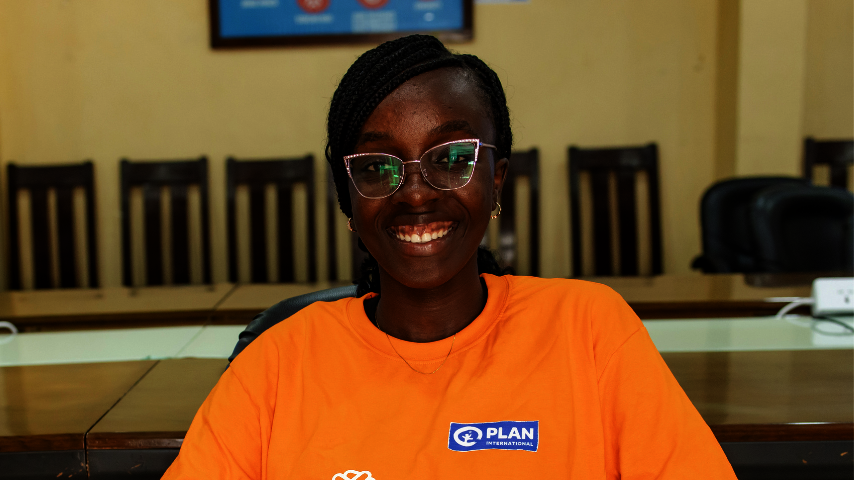 "To be an activist requires a tremendous amount of patience, strong will and determination in order to achieve your goals."
That's what 25-year-old Muzoon had to say about her experiences as a young activist. And, that sums up the findings of Plan International's newest research. The report, titled "Turning the World Around: Girl and young women activists leading the fight for equality," involved over a thousand young female activists from 26 countries, ages between 15 and 24.
Talking to these activists, it's clear how girls face a multitude of challenges as they campaign for change, facing risks ranging from hostility from community members to oppressive policing and online abuse. One in 5 (17%) girl and young women activists have feared for their safety while carrying out their work. One in 10 (9%) have faced threats of physical violence as a result of their work, while 15% have experienced online harassment and abuse.
But it's also clear that girls are more passionate than ever about activism. Nearly all girl activists (95%) say campaigning has had a positive impact on their lives, making them feel proud, empowered and capable.
In honor of International Day of the Girl on Oct. 11, we're highlighting two of the activists interviewed for the report, sharing their stories in their own words. As you hear about their experiences, you'll learn about what is motivating them to fight for change today — and, hopefully, get inspired to help them create a better tomorrow!
Blessing, 17, Sierra Leone
Blessing has just turned 17 years old, and she has already helped pass a new law in her country. On the International Day of the Girl 2022, Blessing and some of her peers took over the Sierra Leonean Parliament with Plan. They used the moment to raise the Gender Equality and Women's Empowerment Bill. This legislation aims to improve socioeconomic conditions for women and increase representation by reserving 30% of elected and public office positions for women, including one constituency seat in every district for female candidates on a rotating basis. Here's what she had to say about her activism, in her own words.
"I was actually sitting on the seat of the top position inside the parliament where, you know, one hardly sits there. So it was just an amazing experience for me. I felt so accomplished, and I felt that the hard work, the late nights where I had to do research … and I had to prepare myself well and I had to overcome the phobias I had. It did not go to waste.
"We're celebrating something that we worked hard for. Advocacy and activism is a passion that lives in me, and I'll do it to the end. I'm so concerned about human rights. I'm someone that is concerned [about] people being given justice. As well as gender equality and female empowerment, there is child advocacy as well. Activism, campaigning and advocacy is something I'll never let go of. I'll always do it, even as a grown up, even as an old lady in the future.
"We also had provisions in the [GEWE] act which catered for the protection of women in their workplaces. The act does not only focus on women in politics, that is one aim of it, but it is also focusing on how safe women can be, because as women, when we know that we are safe, then we can occupy so many more spaces.
"Women were hiding at the back of the room. They did not have the confidence to step out, to step up. So the act that we have now is safeguarding the future for us, the girls, and has already made the safe space for women [and] children to involve themselves in politics and leadership
"Women had been sidelined, but now they're on the frontline of politics. So definitely, I am quite sure and I am certain that there's going to be an increase in female representation, not only in Parliament but in government offices and private sectors all around the country.
"Advocacy is not just something I put my heart into to get myself seen, but a passion I have had from a very young age. That is why I strive very hard, even in school, to get a leadership position. I have seen how boys have a lesser regard for females, so I've taken that up as my responsibility to empower other girls, but also, I want to be a role model. I involved myself in advocacy and I'm someone that likes to stand up for others. I take it very seriously. Girls have so much potential, but they're not given the platform to exhibit this potential.
"That is why I stood up as a middle person, between society and girls and young women in my country, because I'm ready to let them see what we have as females. To let society know what we can contribute and to show each and every person out there in the world that there must be no discrimination or less regard for females. It is not right and it is not an image we should encourage."
Fatima, 21, Lebanon
Fatima is a 21-year-old activist from Lebanon. As a journalist and a content creator, she believes the future is on social media and that for her to succeed as a change-maker this is the space she must occupy to share her message, despite receiving online abuse. When she was in college, she joined Plan's She Leads project, through which she met other young women fighting for equal rights. They worked together to build a podcast that highlights the issues affecting young women in the Middle East and North Africa to reach more girls. Here's what she had to say about her activism, in her own words.
"I was born with this. I was growing up with these ideas without knowing that these ideas have a name, and then they have some technical names. I can do something; I don't have just ideas. I can do change, I can make change, I can have an impact.
"I get emotional when I remember She Leads, because it was my first regional feminism activism. It was the first time I [had] met feminists from Jordan, Iraq, Tunisian girls and the Egyptians. It was so inspiring to me to meet them and to work on this project. All of us were working from our hearts and not just from our minds. We really have a cause that we are defending.
"With Plan International, I have learned a lot of things. I get the chance to know more about sexual, reproductive and health rights. Thanks to them, now I know better about this, and I consider myself as an advocate of SRHR. The podcast we have made has an impact on people and they are listening to it. I'm super proud that I took part of this as well as the call-to-action campaign.
"It's made an impact and some people were replying to my stories on social media saying bad things and good things. The bad things were good for me because I knew that when we are making something, it will have negative opinions and positive opinions. The negative opinion is a proof that we have made an impact.
"Still now, we are networking together as She Leads, the feminists and activists, and we are talking and we are friends. The sisterhood Plan International gave us or offered us was something so priceless.
"We have a long way to go … but we are making impact along the way. I feel that I have a ball of fire and it's always warm and it's always shining and I have a long way to go, but I'm ready for it. Whatever the struggles are, and whatever the barriers and that will be put in my road, I will continue no matter what. I hope my story empowers other girls and helps them make a change."
Thank you for supporting young activists like Blessing and Fatima!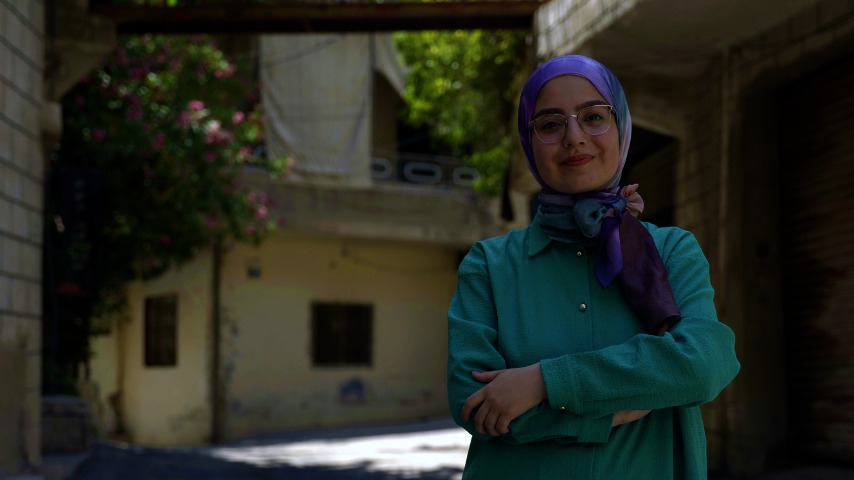 Links: