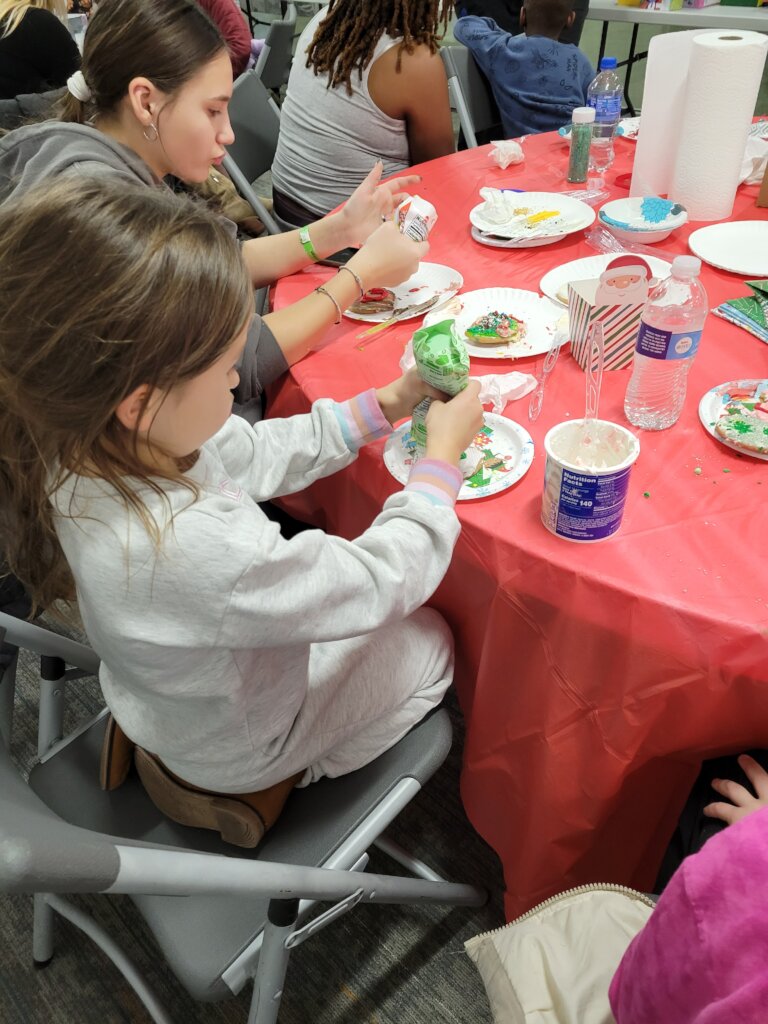 We can all think of those moments that made holidays special when we were children. The smell of fresh baked cookies in the oven, the sound of your parents singing carols (a little too enthusiastically) while you drove around town looking at lights. The feeling of anticipation leading up to Santa's arrival. The moments that made your holidays special. The same moments you work to recreate the magic of when you have your own children.
We want to pass those holiday traditions on to our HALO kids. We want to give them moments of magic that will stay with them long after their time at HALO has come to an end.
For many of our kids, memories of holidays are filled with pain, loneliness, and longing. So every holiday season we work even harder to give them moments of beauty to remember. We work to make the holidays special, so that they have moments to pass on to their kids that are filled with warmth and holiday magic.
Every year, we create special moments in our Girls Home with Elf on the Shelf. Our HALO kids in the Jefferson City Home range in age from 0-21, but they all enjoy waking up and seeing new mischief our elf has gotten into overnight. This year, the girls named the elf Olah - HALO spelled backwards. Olah had a lot of fun bringing treats, taking "elfies" and even working out in the HALO gym. Such a funny little elf.
We made time for traditional holiday memories in our Kansas City Learning Center and Jefferson City locations. Our kids got the chance to experience some of our favorite holiday memories, like decorating cookies and assembling gingerbread houses (while eating far more candy than what made it on the house, of course).
Holiday-themed crafts are readily available for our kids throughout the season. We loved seeing the beautiful things they created and the pride they took in their artwork. Most of their creations then doubled as holiday decorations that were used to make their HALO rooms more festive. This year, they made several ornaments, clay pot gingerbread houses, and even holiday slime (a messy favorite).
In addition to activities in the Learning Center and Homes, we took HALO kids on special outings. HALO youth enjoyed traditional local events, light shows, and winter favorites, like ice skating.
There is power in new experiences. Moments outside with our kids solidify their relationships with each other and our HALO family. They get to see things from new perspectives, and we get to introduce them to new ideas.
We are always honored to give our kids moments that make them feel special and remind them that there is goodness in the world, and the holidays are an extra special chance to show them love. Because of donations like yours, together, we can share traditions and memories with HALO kids to make some holiday magic possible every year! Thank you!