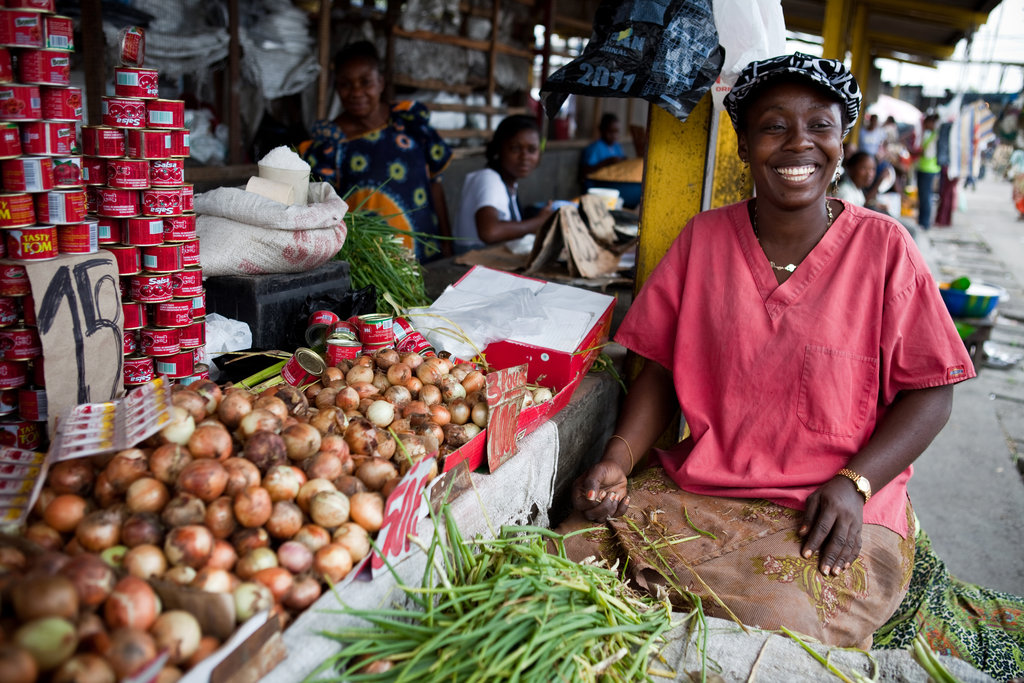 Helene is from the Democratic Republic of Congo (DRC). She supports her mother, four children, and five orphans. Before Helen began working with Opportunity International, she was unable to feed her family every day. So, at least two or three nights a week everyone went to sleep on with an empty stomach and hunger pangs. To make matters worse, she couldn't afford to send her children to school. Helen was trapped in a vicious cycle of poverty she didn't think she would ever escape. And without education, it was a cycle her children seemed likely to endure as they grew into adults.
Then, Helene received a $100 loan from Opportunity International to expand her fruit selling business. With the education and buesiness training that accompanied her loan and her own dedication and hard work - her business grew. She more than doubled her weekly income from $38 to $86, enough for her to feed her family every day and pay for her children's schooling.
Opportunity International is currently increasing its presence in the DRC to reach more people in need like Helene. Opportunity now operates three banks and have distributed 12,891 loans to nearly 6,000 loan clients in the DRC. By the end of 2013, Opportunity DRC expects to reach 2,000 new loan clients and give out $700,000 in new loans.
"I can give my children better nutrition plus put them in school" Helene said. In the future, Helene's plans to continue to grow her business and take on caring for even more orphans from her community. Every day, Opportunity International, is helping people in the DRC like Helene fully utilize their abilities and lead happier, healthier, and more peaceful lives.