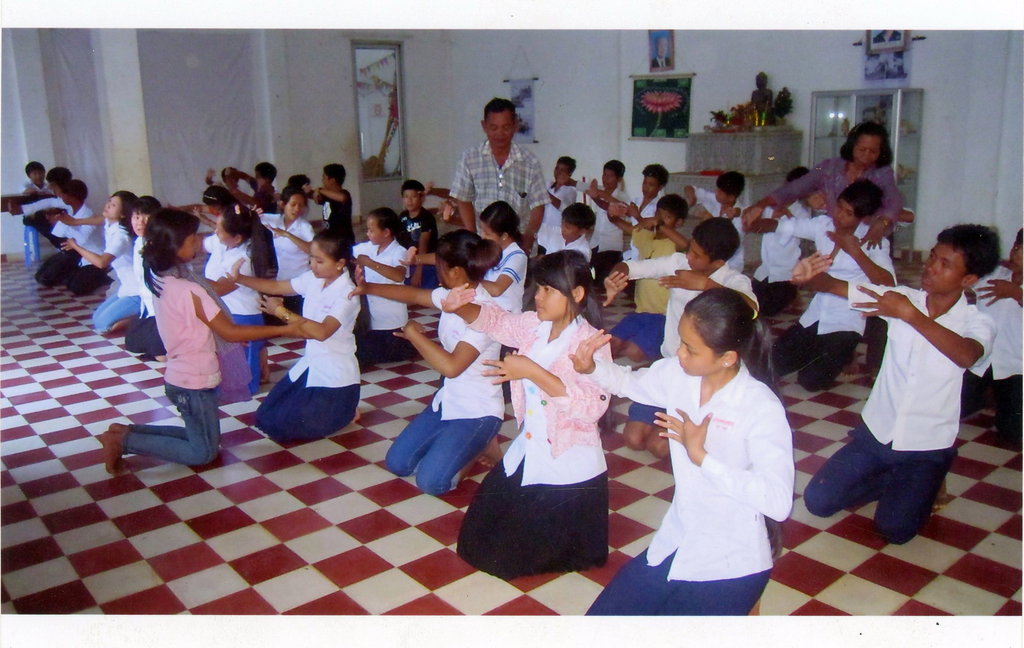 What We've Been Doing Recently
As you all know the Kampot Traditional Music School for Orphaned and Disabled Children (KCDI) is helping over 400 local primary and lower-secondary school children with free training in the arts.
Because of your precious help over the last 12 months, we have been able to reach out and assist children from the following schools:-
- Samdach Ta Primary School
- Tray Koh Primary School
- Di Pok Mohasamaki Lower Secondary School
Special Feature
We of course teach Pin Peat and Mahori music, classical Ballet and Folk Dance, but we also teach ancient Yike theatre.
What is Yike?
The Yike (pronounced Yeekay) is an ancient art form with Khmer, Chham and possibly Malay influences. In a part of what is now modern day Cambodia, there lay the Kingdom of Champa, with a population (the Chham) who were of Muslim religion. Around eight hundred years ago, the Khmer Empire fought with the Kingdom of Champa and this small Kingdom became part of the Khmer empire. Today Chham people and Khmer live together in peace and harmony.
In the Province of Kampot, there are many Chham people who are part of an ethnic minority in Cambodia. Although today the Yike is mostly performed by Khmer artists of Buddhist religion. It is an art form that incorporates singing, music, dance and theatre, yet it is unlike any other traditional Cambodian music or dance, because the singing is different, the dance moves are different and special drums are used similar to those used in the music of the Chham people today. The Yike evolved as an art form for people from the countryside and it expresses historical events, moral and religious tales and sometimes humourous representations. Yet this extraordinary art form after the Khmer Rouge genocide and the decline in traditional culture, risks extinction. That it is why it is so important that young children have access to proper, expert training so that they can continue their cultural heritage on into the future.
One of the most famous Yike troupes is based in Chhouk District in Kampot, they have won many national awards and accolades. It is the leaders of this troupe, a husband and wife team, who teach the Yike at our school. We are so honoured to have them. You can see in our photographs with this report, how many children are enthusiastic to learn Yike. From such a large number, certainly there will be those who will form a profession as Yike artists.
Recent Events
Our residential children (see www.globalgiving.org/residential-care-for-vulnerable-children-cambodia) recently won another trophy, also pictured with this report. This time they won third prize in a National Competition held at the National Chaktomouk Theatre. The competition was larger than the last regional one. Their dance was specially coreographed for them by a folk dance teacher from the Kampot department of Culture and our school was invited by the Ministry of Culture to perform in the competition.
Thank You!
Thank you for your wonderful help in helping keeping alive these unique traditions at our school. Please tell all your friends and please encourage everyone to give generously. We need special help to support our teachers to train so many children. Please help support our residential program too!
Thank you from our hearts!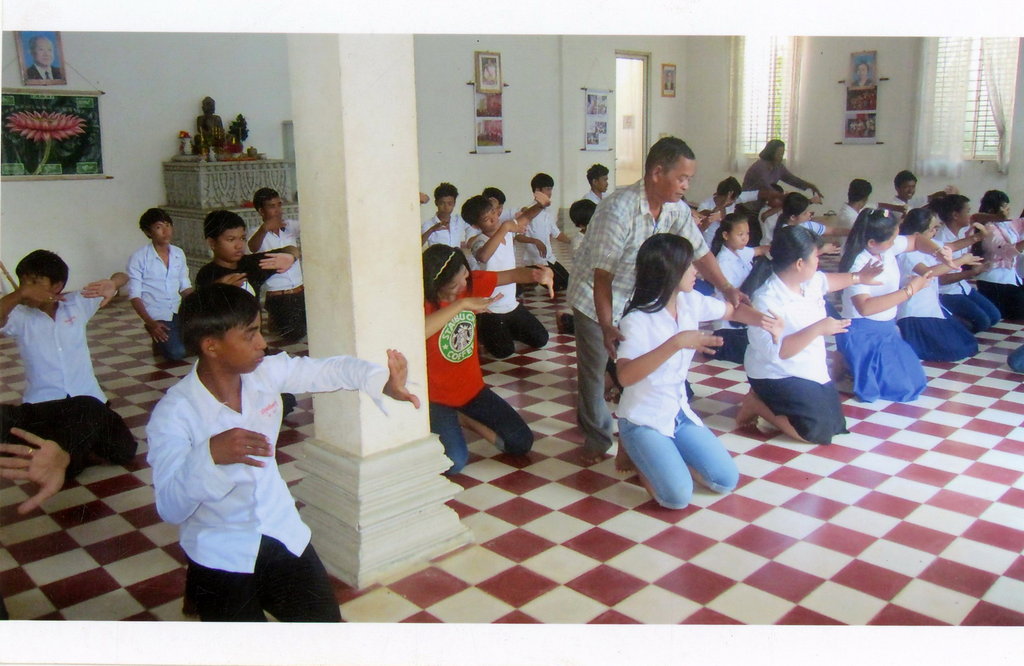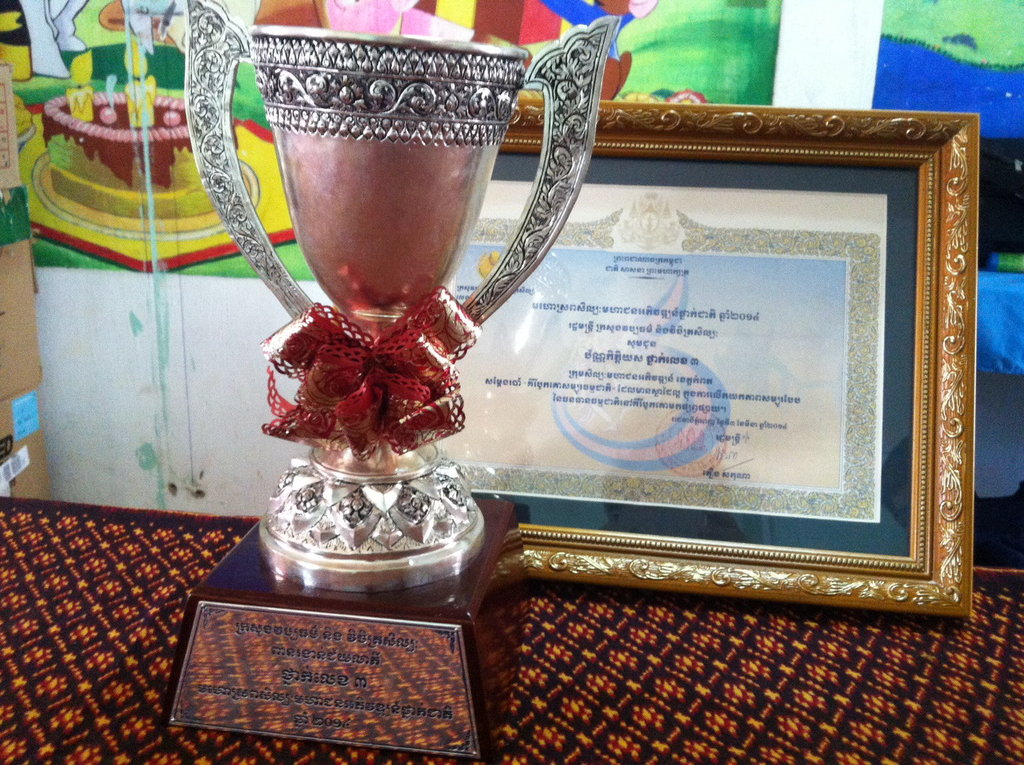 Links: