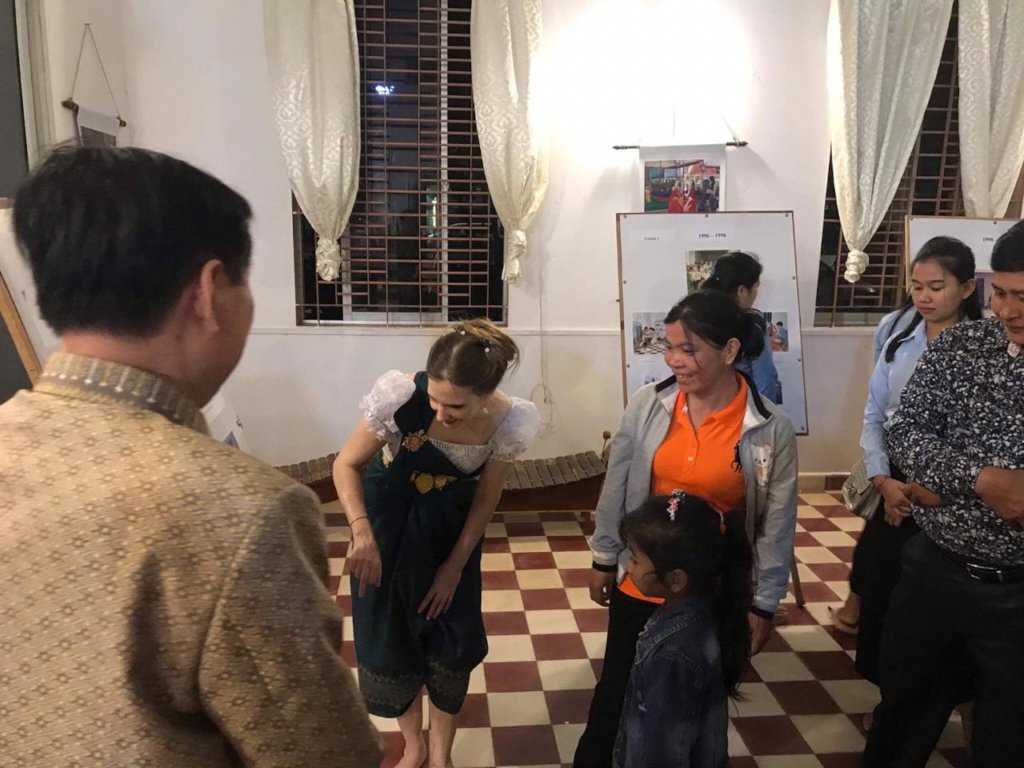 Dear Kind Donors,
In December 2019, we celebrated our 25th Anniversary since the founding of our school in Autumn 1994.
Our school - The Kampot Traditional Music School for Orphaned and Disabled Children, (Khmer Cultural Development Institute - KCDI), was built during the Cambodian civil war in Southwestern Cambodia, at the time a Khmer Rouge stronghold.
Building our school and working in the remoter districts to coordinate with local authorities for children to come and study at our school, was dangerous. Two of the people I worked with, the District Chief of Chumkiri in Kampot Province and the Chief of Kus Tramkak in neighbouring Takeo Province, were killed by Khmer Rouge forces. There was often no running water and electricity was rationed, there was a curfew at 3pm on the main highway from Kampot to Phnom Penh 137km away. There were anti-personnel mines everywhere and government soldiers would rob people at gun-point.
In these conditions our school was built. After twenty-five years this December 7th 2019 we celebrated and gave thanks for all the marvelleous and enriching experiences we have had and are having. Former students from 1994 onwards came for our Anniversary Concert. We held a special exhibition in our main hall with photos from 1992 onwards, when the Governor of Kampot first donated the land (despite being held a sacred place, it was a wasteland and rubbish dump with scrub and human bones left over from the genocide).
We gave a wonderful concert with our current students and former alumni performing as well. The Secretary of State for Culture came, His Excellency Hab Touch and on behalf of the Ministry of Culture and Fine Arts, he presented our school with two beautiful Chapey Dong Veng instruments as part of a new project we have for our blind children and youth. Afterwards we had a lovely buffet under the trees by our fishponds with a big cake to finish!
As we welcome 2020 we expect to give training to teacher-college students as part of a partnership with the Ministry of Education, so that these young teachers may then transmit their knowledge of the arts to future generations of Cambodian children. We will continue assisting vulnerable children who come and study the arts during the day, some receiving nourishing meals and medical care, then going home at nights. Of course we will always care for our children who have no parents and have suffered neglect and abuse, as well as our blind children and youth.
Thank you for making all this possible by generously donating and for being part of our Twenty-Five years and Counting - service to Cambodian children and the Community. We are so grateful.
Happy New Year 2020!
Love from us all at KCDI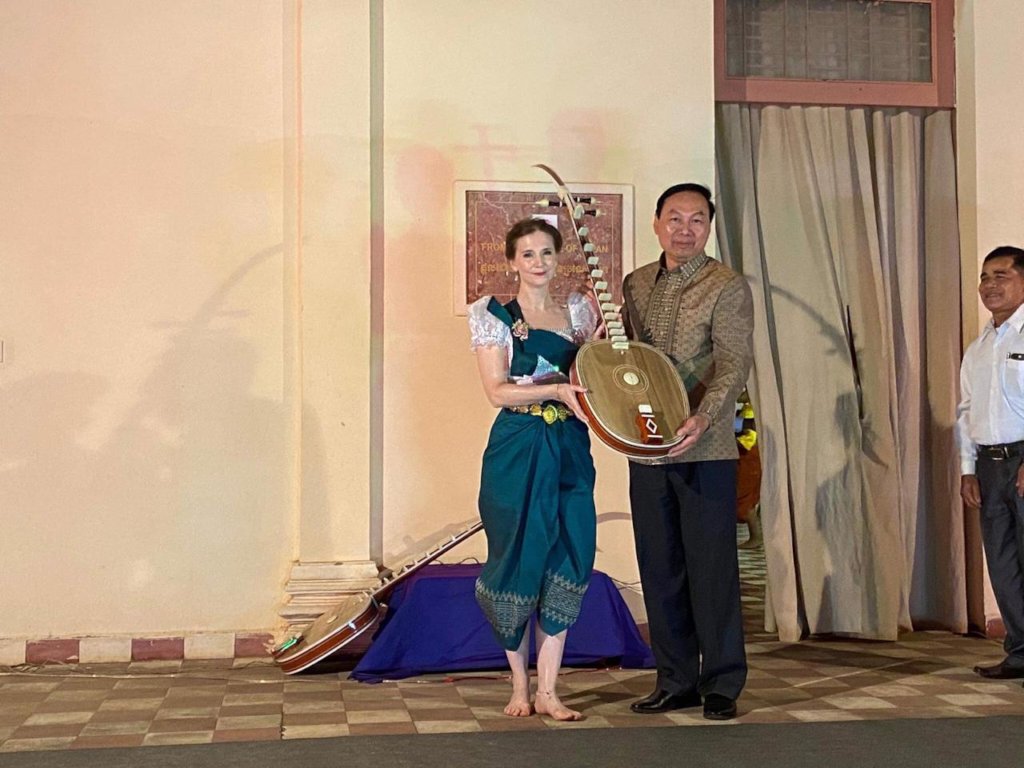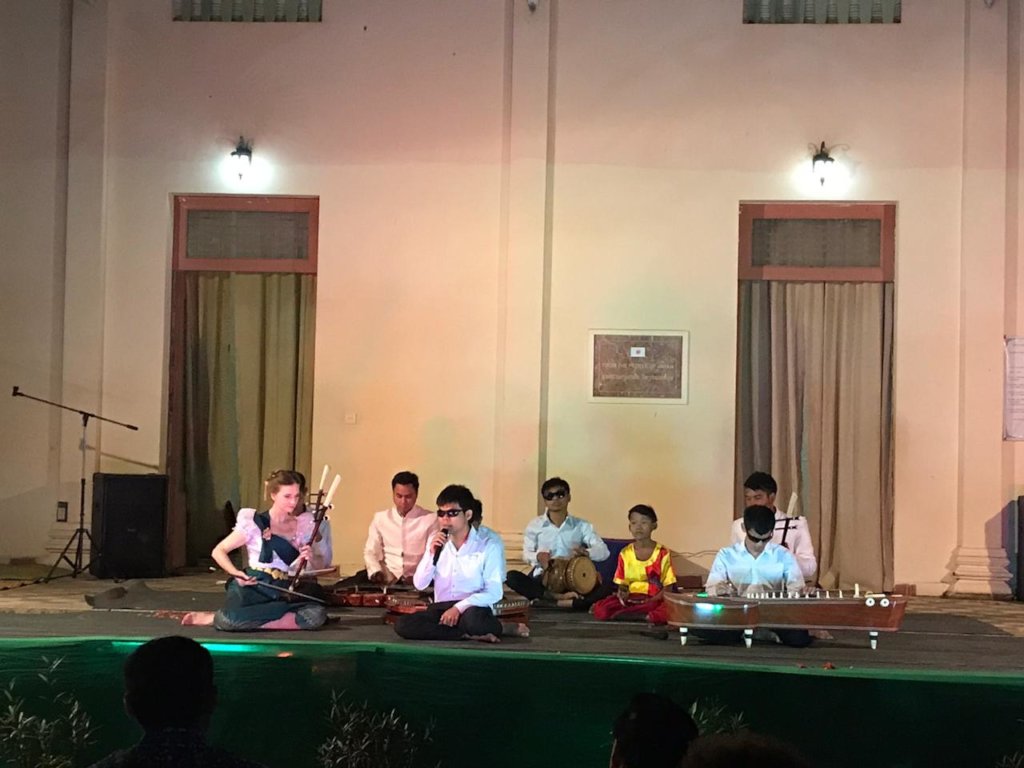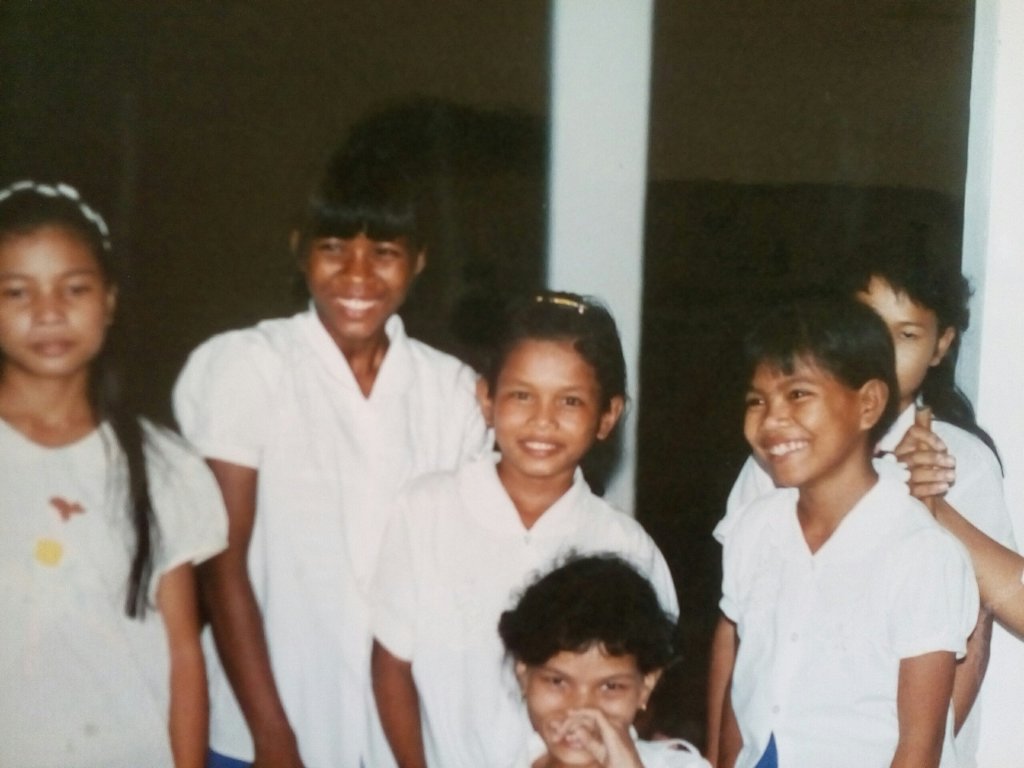 Links: