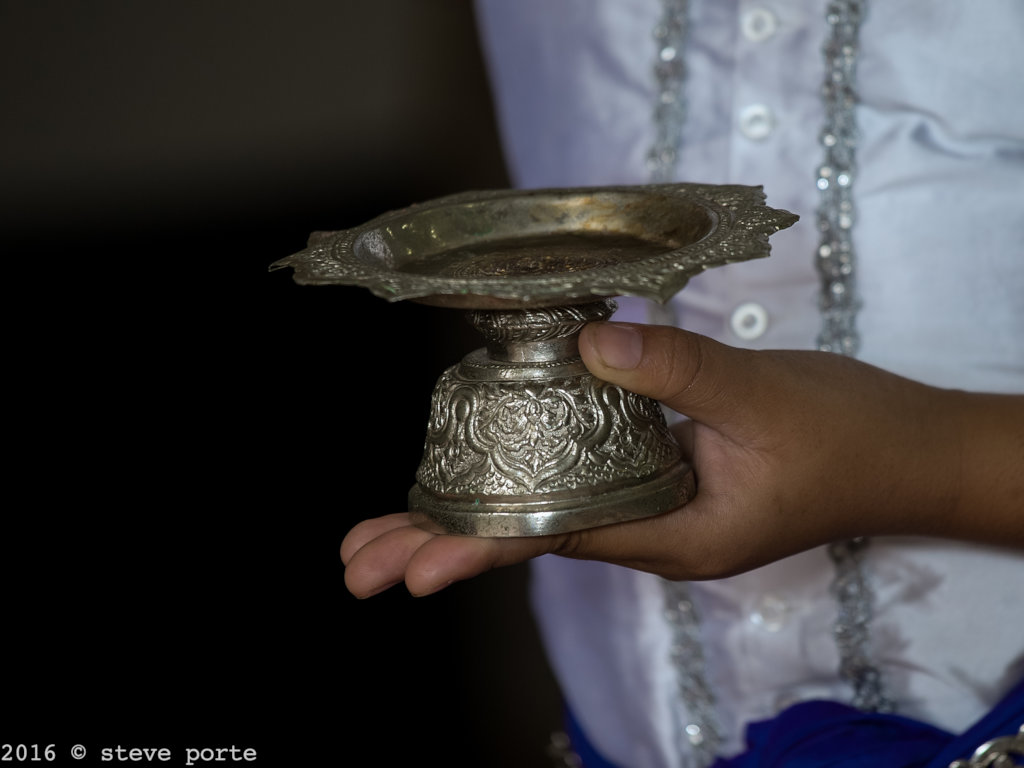 Dear friends of our school,
Thank you so much for your wonderful and very kind support. We deeply appreciate your help!
Since I last wrote, we have further developed our Outreach Program and we have now included students from the Samdech Ta Primary School. In coordination with their headteacher, their parents and of course our director Mr Sothy, we have organised that girls aged from eight to ten can now study classical Cambodian dance for free at our school. Many of these girls come from poor and disadvantaged families in Kampot and we specifically invited the head-master to identify those girls from more difficult backgrounds who really wanted to study with us.
They study with our Dance Master Neark Kru An* who is considered one of the greatest dance teachers still alive in Cambodia. She learned classical Cambodian ballet as a child, before the war and the genocide within the walls of the Royal Palace, under the tuition of Her Majesty Queen Kossimak, when dance was a secret held only by the Royal Family and Royal Dance troupe. Madame An's mother is the famed dancer and master Loak Yeay Em Theay who is considered a living national treasure and the last survivor of another era.
I wrote in a previous report how when the genocide was over, Near Kru An painstakingly pieced together different dances and dance-roles relying on her memory alone, after hundreds of dancers and artists had perished.
It's very important for the preservation of Cambodia's traditional cultural heritage that arts teachers are the "real thing" and teach, (using oral tradition) their art form correctly, otherwise it gets damaged by unskilled, less professional artists. Unfortunately in Cambodia at the moment with the boom in "doing arts" for tourists, or NGOs teaching Cambodian youth dance or music, little attention is being paid as to whether these art forms are being taught correctly. Cambodian dance and music is considered by UNESCO as "World Intangible Cultural Heritage", but in the flurry of tourists and neglect of the arts, this heritage is being put at risk. Additionally although dance is considered sacred, it is often performed in grand hotels or restuarants whilst tourists eat their meals! This is because many artists are so poor and receive such little support from the government that they have little choice. Although the Ministry of Culture does what it can, it doesn't have nearly enough resources to support the Royal Ballet and National Theatre, as well as other artists.
Since the 1980's and 1990's respect and cultivation of traditional Cambodian arts has gone into severe decline and it is a challenging time for many traditional artists, especially for the Royal Ballet.
We ourselves had direct experience of this lack of knowledge when our beloved dance teacher took long leave for family reasons and we had two young dance teachers in succession who each out-did the other in teaching the wrong movements and dance sequences.
As our school not only takes care of very vulnerable children some of whom have nowhere else to go, but also focuses on the preservation and revival of Cambodia's Traditional Performing Arts, we take particular care in whom we employ. We are blessed to have Neark Kru An, who not only teaches superbly, but is very kind with our children and lets us borrow the more expensive costumes from her dance company during our official dance performances!
Our folkdance teacher Neark Kru Lida teaches dance to our blind children as well as our sighted children, to help them have lots of fun and a healthy, physical activity. This helps strengthen them especially chest, arm and leg muscles, which for children blind from birth, tend to remain underdeveloped. Some of our children who are blind on one eye and partially sighted in the other, also undertake traditional classical dance performances too.
Your help therefore is multifold. On the surface you support our arts program and our arts teachers who give free tuition to many children in Kampot, but your also support these same teachers who take care of and teach our resident children too. You also play a part in helping keep Cambodia's wonderful, unique cultural heritage alive for future generations.
Thank You.
* To protect her privacy we have not used her full name.
Photographs kind courtesy of Steve Porte with permission of KCDI students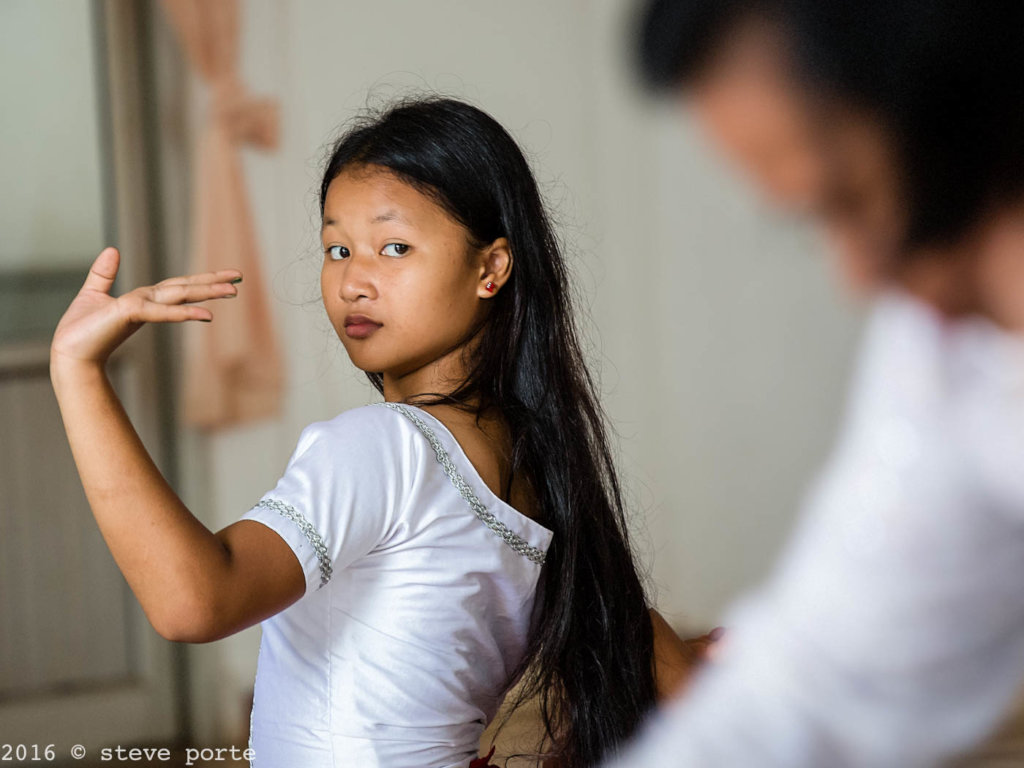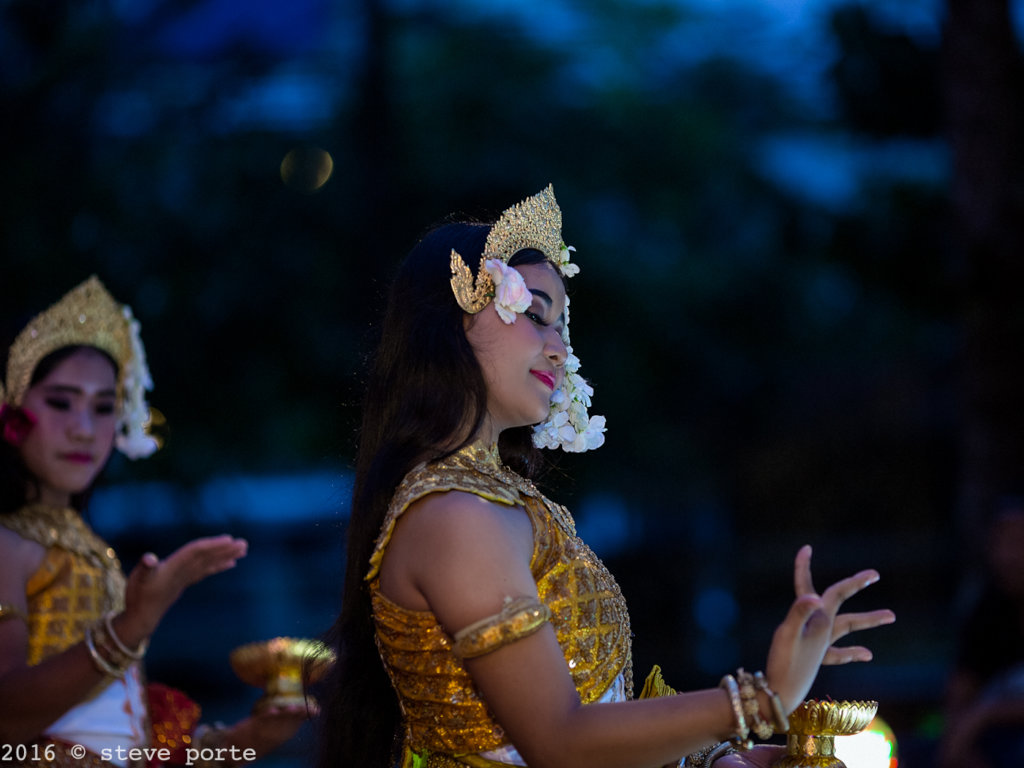 Links: