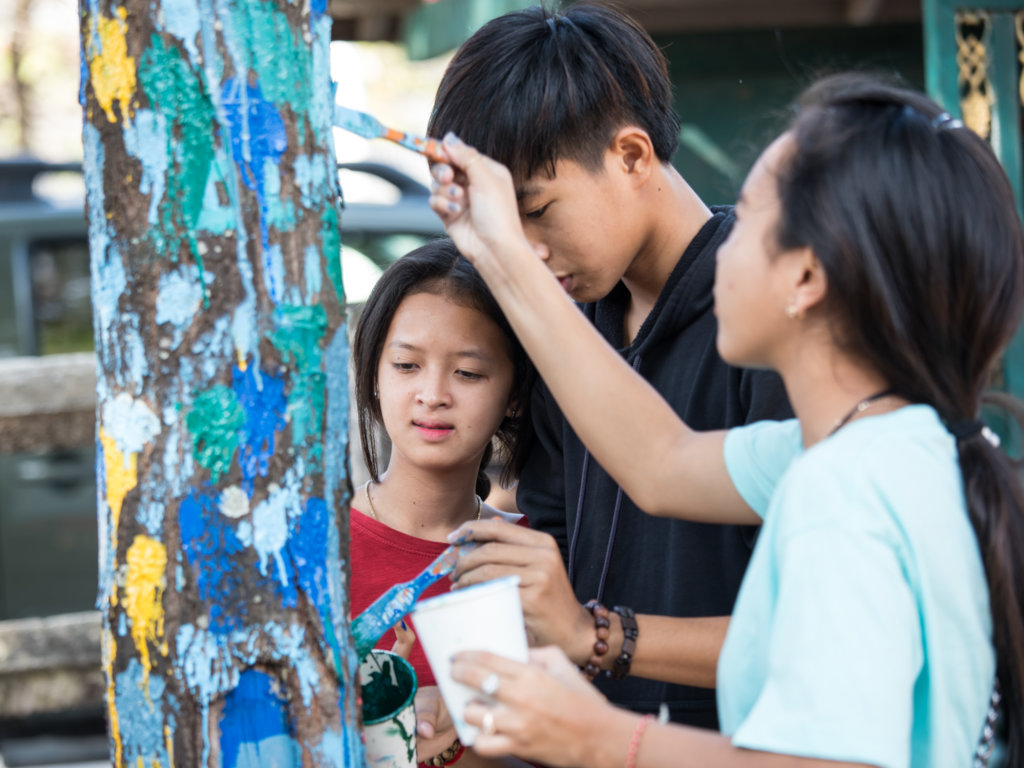 Hello dear Friends and Supporters of our School,
Thank you so much for your wonderful support during our December End of Year Campaign. We raised over $10,000 for our school which is an enormous help and keeps us open and running for several months. We thank you from the bottom of our hearts!
Normally in these reports, I write about our students who come during the day for their free arts lessons and our resident children who are orphaned and some of whom are blind. Today I would like to tell you about the Kampot Arts Festival which was held for three days in January in coordination with Epic Arts and Sarawasati Press.
The idea of the Kampot Arts Festival which will also be held next year, is to support Cambodian artists by allowing them a voice and a platform on which to perform or show their arts. The emphasis is on tradititional arts, but also embracing contemporary arts too. More than at any time, are Cambodian arts and culture, especially traditional arts, in danger of dying out completely. There is such an overwhelming wave of Westernization, capitalism and rapid destruction of architectural and cultural heritage that there is no time to be lost in putting measures in place to conserve Cambodian arts. The artists themselves are finding it harder and harder to make a living and their rich and ancient heritage risks being trampled underfoot by ignorant tourists and rampent real estate development, as well as unprecidented overeach by China into this small country.
With an opening ceremony held at our school, both our resident children and outreach students performed the "Robam Chuon Puor" (Blessing Dance), traditional Mohori music performed by our blind students and fantastic shadow puppet theatre. The wonderful contemporary arts NGO, Epic Arts gave a beautiful dance performance with their young adult students who are deaf and some also wheelchair users. The local Youth Club gave a performance of Folk Dance and one Epic Arts Studentsinterpreted all the different speeches in sign language. It was truly a special event.
The next day our school opened it's doors to various shared activities with Epic Arts, these included painting and modern dance workshops, but also traditional dance, music and shadow puppet workshops given by our masters and oldest students. We were so happy when a large queue of young Cambodians came to learn about and participate in the arts. One of the most popular was the puppet-making workshop. It gave us hope for the future of Cambodia's culture when we saw so many young people joining in with such enthusiasm.
Then at the very beginning of March we welcomed Cambodian University students from the American Stanford University in Phnom Penh. They came to our school for a shared lunch with our resident and outreach students and our teachers.Then after a performance given by our students, they talked about the importance of higher education and striving towards creating a positive life. They were very good role models for our own children. Their visit is one of several that we have had in the last few months, encouraging an exchange of ideas amongst our school and other higher education institutes.
(Photos by Steve Porte. Permission was granted by all those photographed)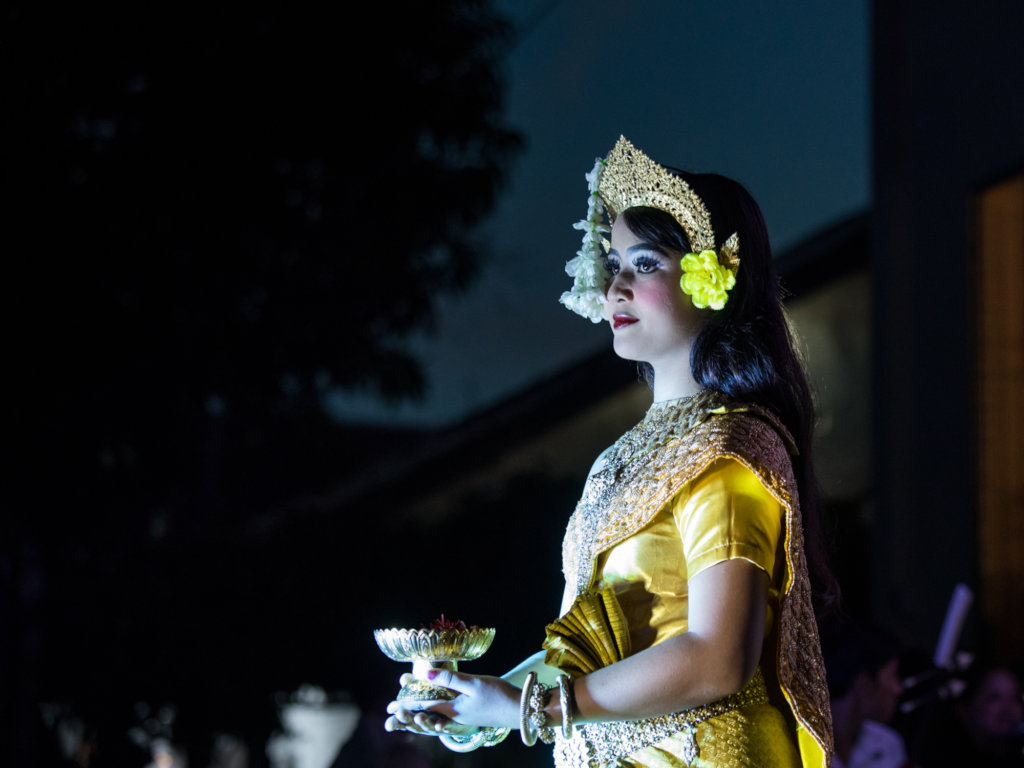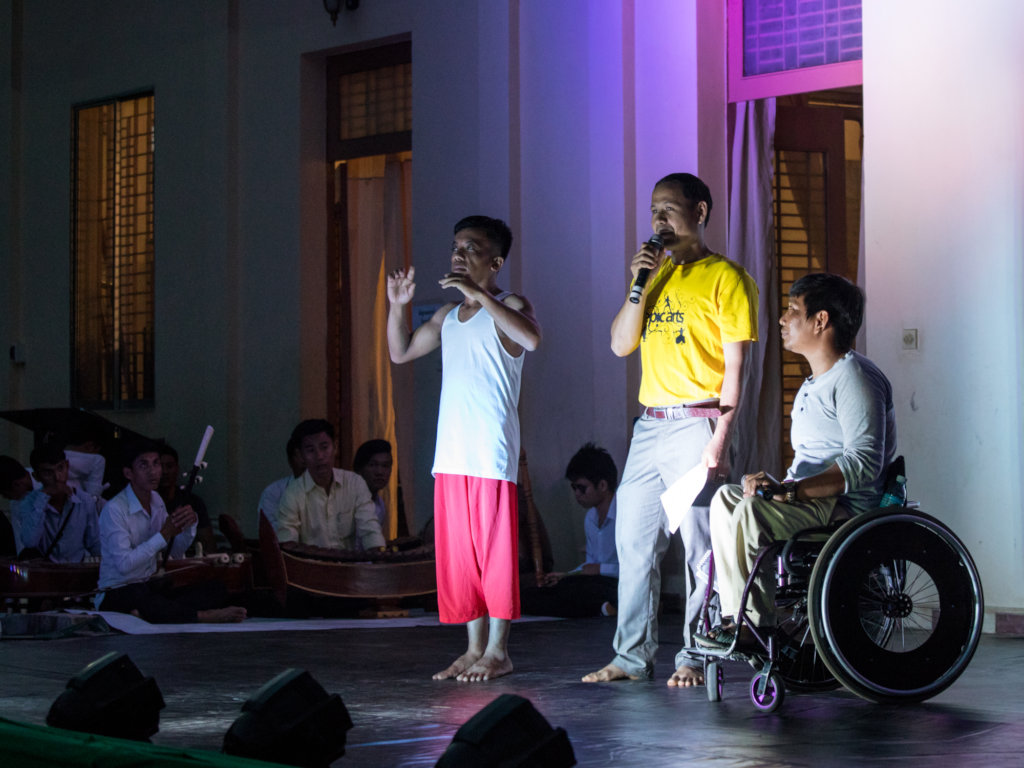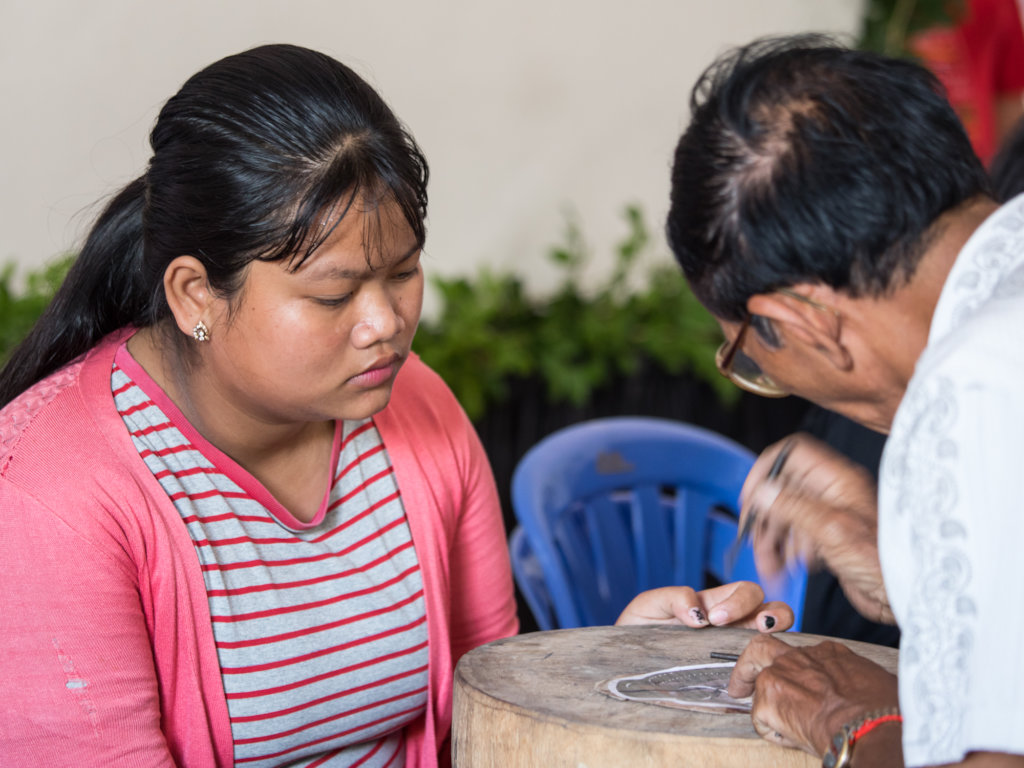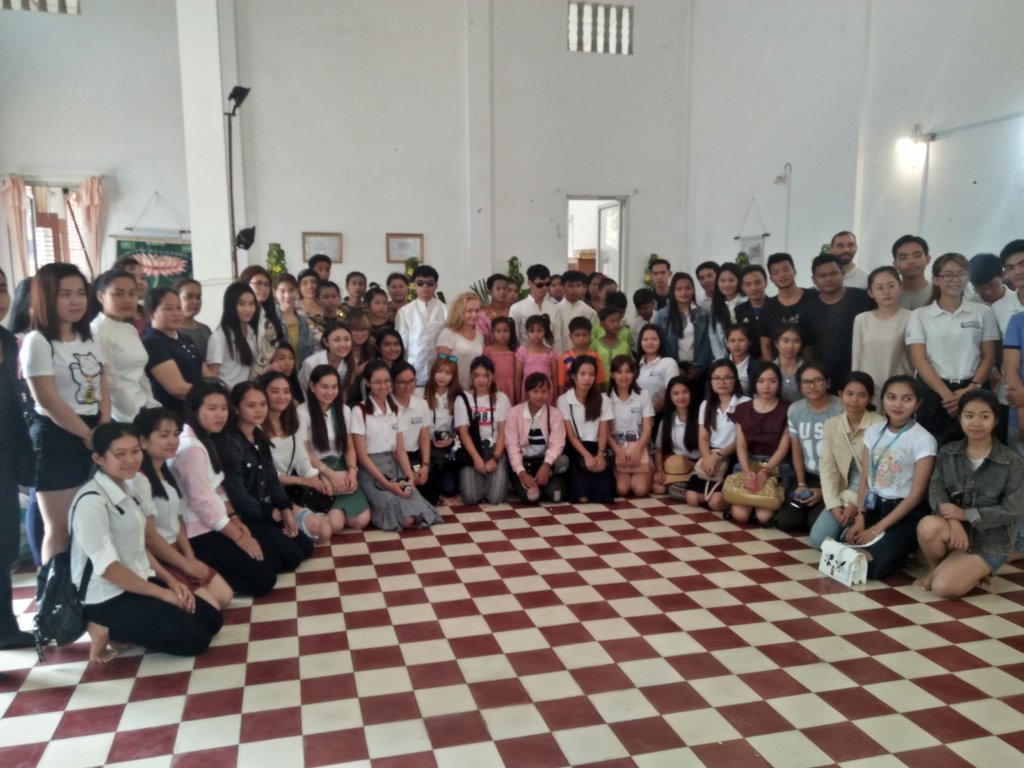 Links: