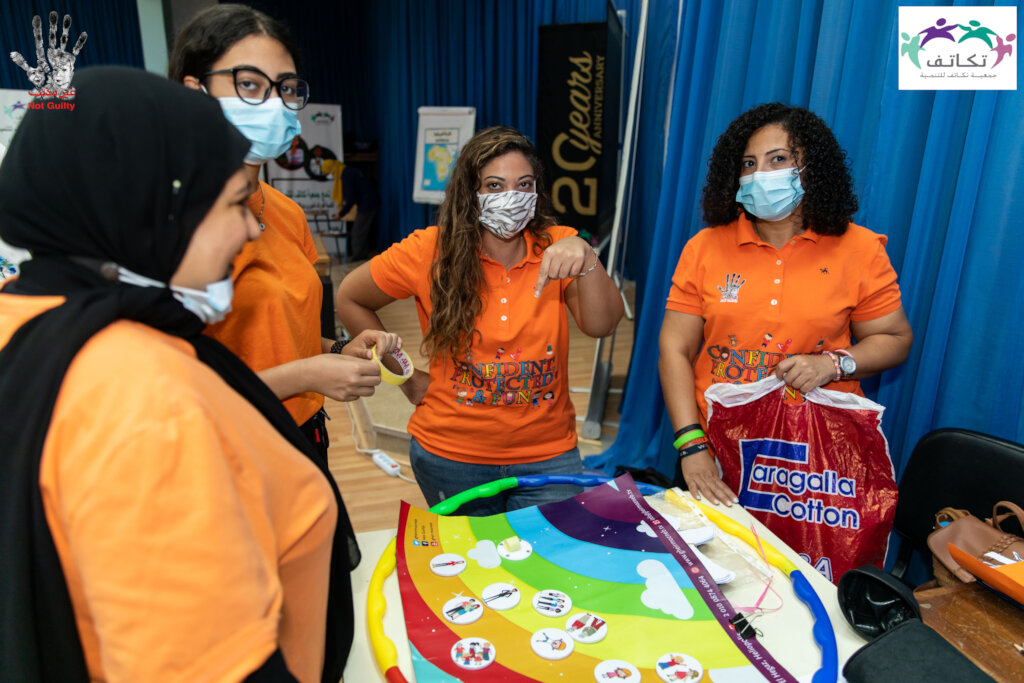 Wednesday, August 3, 2022
Session 1 at 10 am: Ages 10-15 years old
Girls: 22
Boys: 13
Total: 35
• Activity 1: Place friends, family, and acquaintances in circular levels depending on closeness of relationship. One boy and one girl volunteered for this activity.
• Activity 2: Everybody gets up and forms a circle around one girl and then one boy moving one step closer to display the importance of physical boundaries.
• Each child then discussed how they felt as everyone moved closer according to the feelings chart
• This discussion had good engagement with the kids relating to the visual.
• One girl had a question: if someone is not able to verbally express how they feel, then how do they express themselves?
• Activity 3: Each child wrote their likes or dislikes on a paper cut-out.
• Activity 4: Each child raised either a red flag or green flag in response to a comment to indi-cate whether it was positive or negative.
• This activity had very good engagement and the kids provided their opinions on the com-ments.
• Activity 5: Pick a number or letter to puncture into a blank piece of paper to indicate how someone's comment can hurt someone else.
• This can include comments in person or online
• One child commented that when there's cyber bullying, particularly involving bullying how girls look or dress, that others in the community remark that the girl did it to herself, essentially victim blaming.
• Discussed action plan with the kids when any form of harassment occurs online
• Step 1: save the screenshot
• Step 2: Report it
• One of the girls stood up and summarized what was discussed in the session
• One girl stood up to comment in the end: You changed the way I think in how to set bounda-ries that people should not be upset by.
Feedback: there was good engagement from the kids especially when there was requested partic-ipation or a visual to teach the lesson. For activity 5, there was not as much understanding be-tween the activity and the point of the lesson. In each activity, there was always 1 or 2 kids who wanted to share their thoughts.
Links: