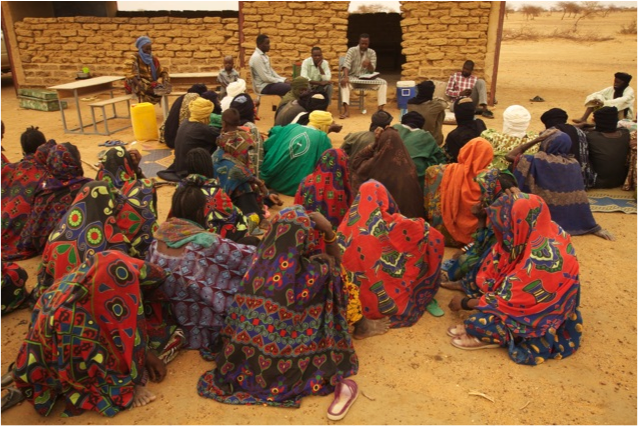 Earlier, we shared with you the food relief efforts made possible by your support for the remote community of Seiga in the Tillaberi region of Niger. Here is an update on their progress.
The Seiga community closed the most difficult period of the year for grain availability with RAIN's food aid program. Subsidized sales of the grain provided by RAIN increased access to staple foods while at the same time, generating support for the Seiga elementary school.
Community granaries depleted months after a sporadic harvest and the ensuing food crisis following the 2011 rainy season. During the long wait to the 2012 harvest, vendors sold imported grains in rural markets according to the prevailing market rule: the closer to harvest, the higher the price. RAIN's food aid program aimed at providing reduced-cost food to struggling families that have been reducing meal quantity and quality for months.
After a meeting with School Director, Parent-School Association members, RAIN mentors and other important members of the community, the community decided on a grain price just under half of the market value in order to maximize the programs' benefit to the struggling school, where many nomadic children are fed regularly. The community's commitment to education impressed us, as had we anticipated a they would set the sale price lower than they did.
Seiga is an incredibly poor community with a history of school setbacks and food crises. Thanks to your support, RAIN bridged the hunger gap before the harvest providing relief from the physical discomfort and emotional drain that hunger brings. This program also directed benefits towards school improvement, drawing families' attention to the importance of education.
The school earned 405,425CFA, or a little over $800, from the subsidized grain sales. The school staff and community will decide how they will spend this money to support the school in February.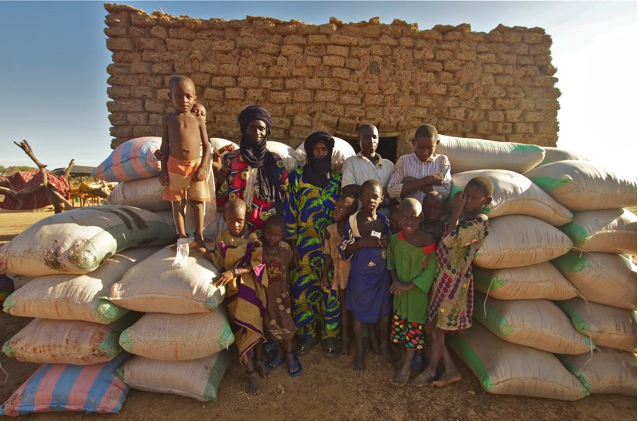 Links: