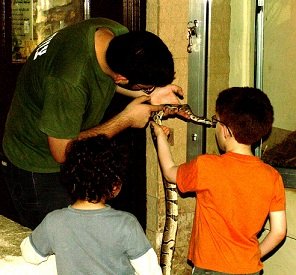 Hello Valued Supporters
We have just completed our ninth year of this very successful special education program!
Most of the groups served were children but we also had five groups of disabled adults. As always, our participants came from all communities: Jews, Arabs, religious and secular.
Unfortunately, the year began with serious political problems in the country. This significantly affected our program as several groups who utilize public transportation to attend the program did not attend due to parental fears for the safety of their children. However, our one Arabic-speaking therapist continued with us this year and continues to be a valuable addition to our team. Earlier this year, our team also felt tension due to the political situation. We treated complex feelings on both sides and it was an opportunity to bring together two cultures and learn from each other. Some therapists continue to treat Jewish Arab groups who came in previous years, and it gave them a chance to learn the nuances of culture in order to understand more deeply the inner world of children they cared for.
Throughout the year, we received several groups of psychologists, teachers and students who visited to learn more about Animal Assisted Therapy, most notably a group from the David Yellin College. Together with a presentation about the uniqueness of our project, these groups attended "mock" therapy sessions to experience the intensity of activities at the zoo which are usually unavailable to other programs of this nature.
According to the questionnaires that we receive from the institutions that work with us, and the conversations we have had with them, the success rate and satisfaction is extremely high. As in previous years, the majority of institutions praise the professionalism and care of our staff.
In summary, we are very pleased with the results of the last year. We have a professional team which gives maximum effort to their duties, and we are proud that so many children and adults have benefited from their participation in our program.
The Animal Assisted Therapy Team at the Jerusalem Biblical Zoo