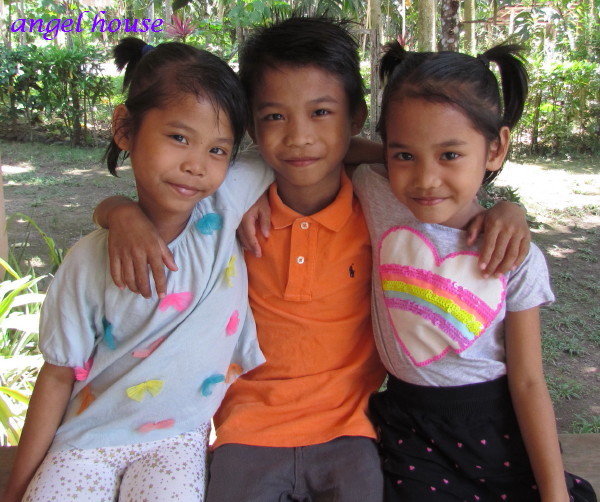 We all know how important education is in improving the lives of children here in the Philippines and Angel House makes sure that our children receive all the support they need in achieving their academic potential. We always give them words of encouragement and applaud every new achievement, as well as giving a daily tutorial for all children from three years and above. This emphasis on education will hopefully enable our children to follow their dreams and perhaps even go to college.
It is well known that a healthy diet is also important for a child to make good progress in school; so many Filipino children go to school hungry or do not have any lunch, making it hard for them to pay attention in class and achieve success. All our children are given three nutritious meals every day as well as morning and afternoon snacks; plenty of 'brain food' to help them concentrate in school.
The first few years of a child's life is a critical period in cognitive development and that is why we start as early as possible in stimulating their brain function through imaginative play, picture books, singing and educational toys. We are constantly talking and interacting with them to develop their physical and mental ability.
Your financial support through GlobalGiving allows Angel House to purchase uniforms and essential school supplies for our children attending day-care and elementary school, as well as providing the healthy and fresh food that gives them the energy to focus on their studies. Together we can provide a better future for the children of Angel House.
Links: