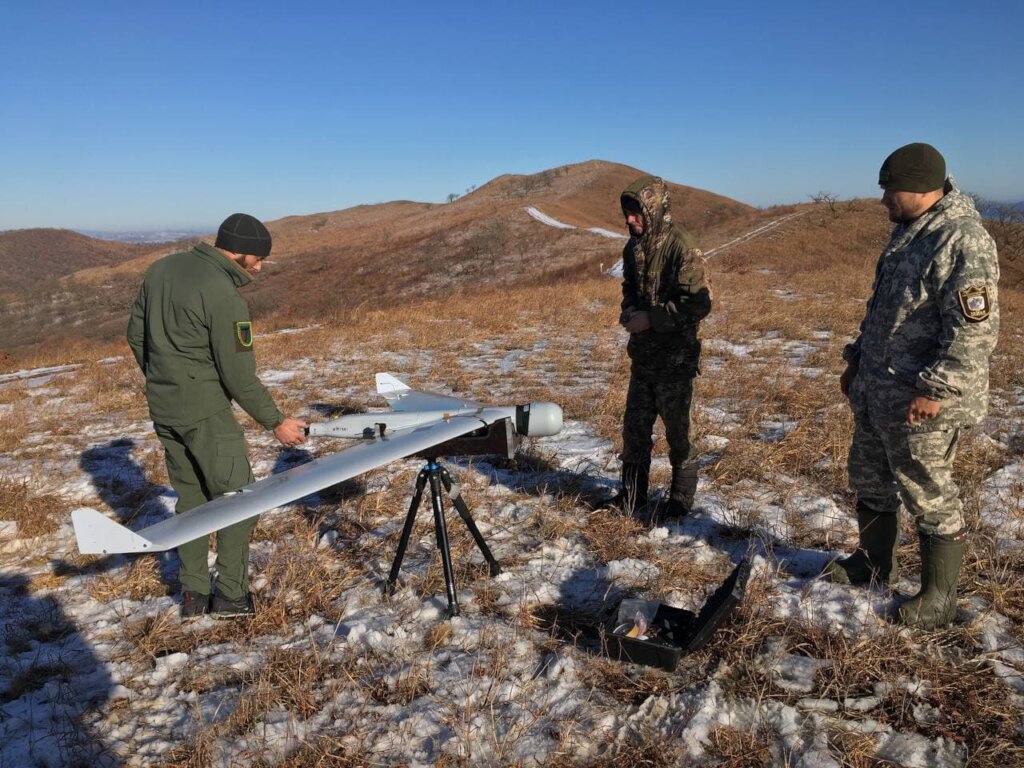 From September through December 2021, the rangers conducted 103 anti-poaching patrols in the Land of the Leopard.
In September, the team focused their efforts on monitoring spawning rivers and preventing poaching, especially in the vicinity to Filippovka village. During the first half of September, the team made ambushes near hand-made salt licks discovered earlier in Kedrovay Pad Nature Reserve. Also, the rangers patrolled along the Narva River to prevent unauthorized presence of anglers.
While patrolling near Filippovka village, tracks left by motor bike was found. As a result, a few ambushes were made, but not violators were revealed. It was decided to conduct regular patrols and make ambushes there in October.
In October, the team conducted 26 anti-poaching patrols with main focus on spawning rivers, such as Barabashevka, Narva and Brusya rivers. Besides, the rangers carried out foot patrols around human settlements – Filippovka, Ovchinnikovo and Bamburovo villages - in order to prevent illegal penetration into the national park. It is worth mentioning that in October people mostly concentrated around the spawning rivers compared with other months when people also went into the forest.
After a number of ambushes on the Barabashevka River, the team succeeded in detention of a violator who illegally caught four chum salmon. A criminal case was initiated upon the violators under the article 256 of Criminal Code of the Russian Federation.
To monitor the territory of the national park, the rangers conducted a few UAV flights.
In November, the team conducted 26 anti-poaching patrols and covered 200-250 km during foot patrols. While patrolling along the Narva River, the rangers issued an administrative citation upon a violator for unauthorized presence in the national park.
When the spawning season closed, the rangers turned their attention to woodlands, especially territories with adjoining villages in order to prevent illegal penetration into the protected area, poaching and other illegal activities. Special attention was paid to the territories near Ovchinnikovo and Filippovka villages with high-level human activity. There, the team conducted frequent foot patrols and made ambushes at night.
Also, the team patrolled road section of Bamburovo-Barabash federal road in order to reveal and prevent road hunting, a practice that is illegal in the Russian Federation.
In December, the team carried out 27 anti-poaching patrols, with frequent foot patrols between Bamburovo village and the Poima River, in order to prevent illegal human activities.
When patrolling around Ovchinnikovo village, the rangers discovered tire tacks indicating that people illegally entered the territory by vehicles. To reveal violators and prevent illegal activities, over the course of several days the team made ambushes at night time. Noviolatorsweredetained.
In December, due to lack of abundant snowfalls and gathering of ungulates in close proximity to public roads, no incidents of illegal hunting from federal roads were registered.