Project Report

| Nov 9, 2022
Our impact in India and Kenya - October 2022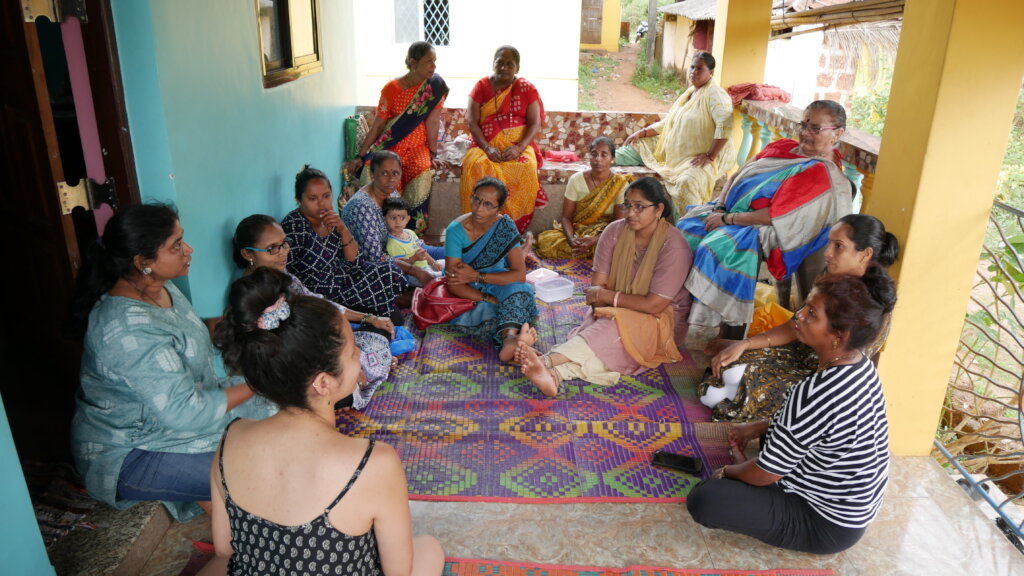 Hello dear supporter,
I hope you are healthy and safe wherever you are.
After 2,5 years of not going back to India, it was time to visit again.
I spent almost a month with our team there, alongside some of our team members from all over the world. We used this time to share everything we went through in the past years, which we didn't really have the chance to talk about while we were away.
This time was also crucial to prove how much the work we have been doing for over 6 years, works and makes a difference. I always believed we could create something completely self-managed by the women in India and Kenya, focusing on the least interference possible from outside, leaving us with time to focus on getting more financial support for our work through sales and donations, as well as structure our organization in Germany. To go back and see that indeed what I believed together with our team was happening, was very rewarding.
The women are feeling proud, and confident, and they see that what they do makes a difference in the world. They see themselves more and more as leaders, and they exercise their voices and wishes on a daily basis within our organization. We had for the first time, a team of 10 volunteers in partnership with Karibu, a volunteering agency from Brazil. They all worked closely with us to bring some new programs to life, as well as share useful knowledge and learn back from the women.
The main projects we had going during this time, were:
* Starting our computer classes with them - introducing them to computers, internet searches, spreadsheets, and emails. Some of them are performing management work in our organization, and to shift from paper to digital is going to be a big step to make our work more effective;
* The volunteers ran workshops on the subjects of - first aid (how to react in health emergencies), hospitality (since many of them work with tourism in Goa), introduction to finances (investment, loans, basic money management), massage and self-care (for others and themselves), menstruation and sexuality, and we still did a beach clean up <3
The time with the volunteers from Karibu was beautiful and the women loved every moment, especially when they received certificates for the great work they did. The team of volunteers also supported us deeply by buying many of our products and donating to our work.
As the program got to an end, I continued there working with them on developing some new products, and getting our production ready to go (I brought a lot of things back to Germany, so if you want to buy something for us, now is the time), we discussed the future of our work and the fact that we want to have more women joining us soon, and we finally had our picnic, something they have been asking for in a while, and since covid-19 started, we never managed to make it a reality.
It was nourishing and inspiring, and I come back from there with my heart full of love and energy to continue our work, always searching for the best partners to amplify what we do, thankful to every and each of you out there donating, buying and volunteering with us, and sure that soon is going to be time for us to thrive again after those years of caution and uncertainty.
If you know someone looking for a serious organization to support, or looking for good Christmas gift ideas, remember to spread the word about us!
With love and so much gratitude for your trust and support,
Carla.