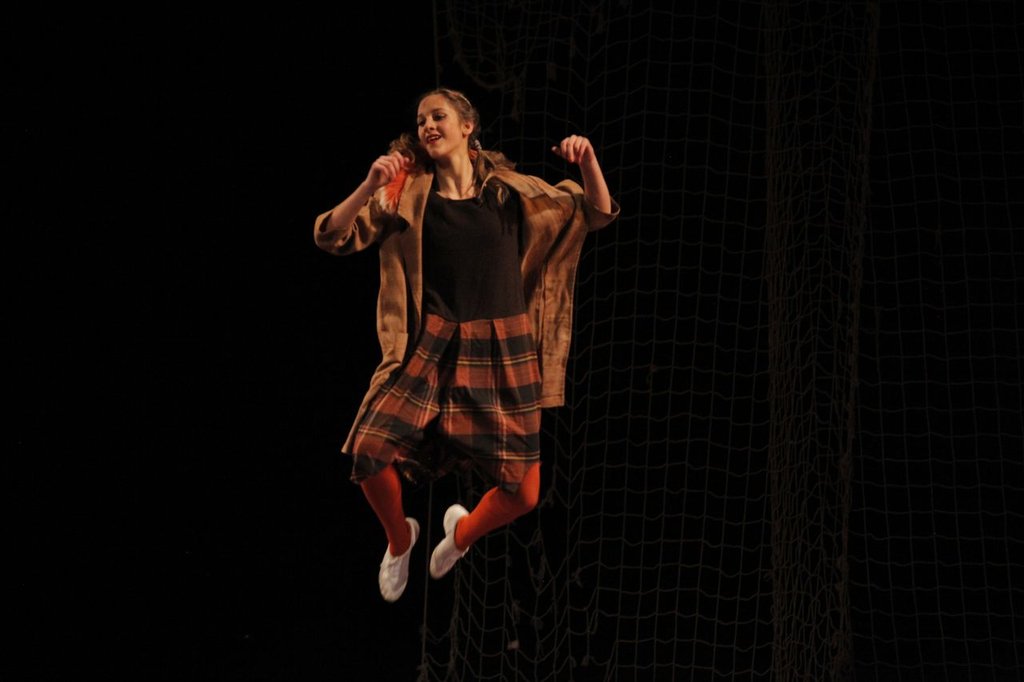 "It's Neverland" - that was the first thought I have got when I visited Upsala-Circus in one cold rainy day in Saint-Petersburg.
Larisa - the leader and trainer of young artists invited me inside the circus tent. There was dark, empty and rather cold. I saw trampoline and ropes all around, clubbells, big balls and other stage property I have no idea how to name it. I watched all this stuff thinking: how cool it must be to be a circus artist... I imagined children"s laughter, clowns and acrobatic tricks that amaze public, applause... I imagined young talented kids that have chosen to be an artist than to hang out with friend on the streets. That was before I saw performance and meet every artist in person.
Month later I spent 10 incredible days with Upsala Circus artists. And I know now that in real life you could be outsider, weird, not like other teens, different, slow-minded... But here in circus you are an artist. You have team and trainer, you have responsibilities. All kids in Upsala have different backgrounds. Some of them have alcoholic parents, some of them are adopted, other came from large family or from the streets...
Upsala Circus its not just sport classes, its a chance for them to get out from vulnerable difficult life situation, a chance to prove everybody, to believe in yourself, to find another person inside yourself: strong, beautiful, talented... No matter that you study in correction shcool and your classmates think you're weird. No matter that you have to spent more than 2 hours to get to the circus. No matter that you have Down Syndrome and can't even read.
Every training in Upsala Circus is a fight with dark past and unclear future, its a chance to escape real, so complicated life and find joy of being part of a team, being able to do something special, being special.
It's Neverland for those who became adults so early due to life circumstances... Its a place to be child once again.
"THE NEPHEW" Performance with Anton "special child" in main part:
https://www.youtube.com/watch?v=7V7L4lsTg1Q&feature=c4-overview&list=UURu2XEzqgZFyDXD7FmGsTmg