Project Report

| Jan 21, 2015
Project funded + Ways to help the terminally ill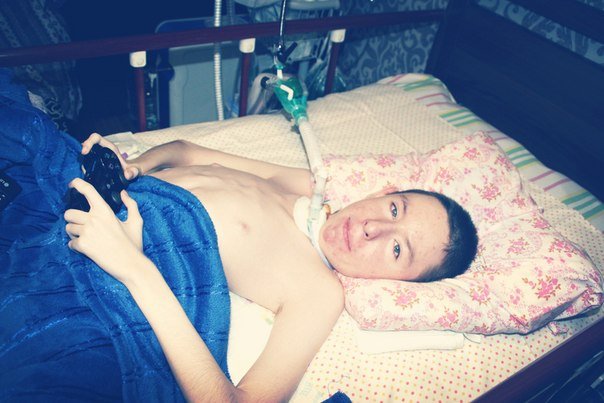 Dear donors,
it's been almost five months since we launched the fundrasing project for children who are unable to breathe independently. Now that the project is funded, we want to tell you about the results and about ways to stay with us, helping hundreds of terminally ill children and adults in Russia receive proper palliative care. These last months have been especially challenging for NCO fundraising since Russian economy has started changing. We greatly appreciate your input.
We are currently running another crowdfunding project - raising funds for children who cannot take regular nutrition and are therefore in constant need of special form of it in order to keep up their lives: http://www.globalgiving.org/projects/enteral-nutrition-for-tube-dependant-children/
Alternative ways to support our cause, including recurring donations, can be found here: http://www.hospicefund.ru/about-us/
Over the months this current project was being run, we have bought air supply machines for children all over Russia and provided supplies for dozens of others, who received their machines earlier. One of the children, whom you helped to return home, was Ilya. Ilya is 15 now, and from our experience, this may be the most difficult age to deal with a life limiting condition. As part of this report, we are publishing Ilya's story and a thank you note from his family.
Diagnosed with Duchenne muscular distrophy, Ilya has not been able to walk since the age of 7, when his room became the only space for comfortable living for the boy. Dad has made sure everything in the room was arranged in a way for his son to feel as independent. And Mom was always by his side to help.
8 years later, with the disease progressing, his breathing broke down and Ilya was admitted to hospital and attached to air supply machine. At that point all he could dream about was getting back to his tiny world, where everything was familiar and meant for him to feel active. But there seemed to be no hope of going back home soon: portable ventilator machines cost far too much for the family to afford. Ilya became deeply depressed and felt as though his life had ended already.
With your your donations and support, Vera Fund have raised enough funds to buy the individual air supply machine for this boy. Once Ilya returned home, his heart melted and soon enough he remembered how to be excited about things and how to enjoy life, even with difficulties and restrictions Duchene has included in it.
Of course, there are still fears in Ilya's heart and his parents are facing the prospect of progressive deterioration of muscle and loss of movement eventually leading to paralysis, with possible intellectual impairment for their boy. But what matters right now is that Ilya is home, that Mom, Dad and sister are there to surround him with love and care.
Below is the thank you note we received from Ilya's family. It is addressed to Vera's coordinator who works with the family Alexandra and to all of you, our donors, with deep gratitude:
"Dear Alexandra,
happy holidays to you, your team and to all those people out there who did not turn away from our tragedy and chose to help. We wish you all health and happiness, and anything you may wish for yourselves.Thank you for letting us believe and for keeping up our hopes for a better living of our son!
With best regards,
Volchkovs family"