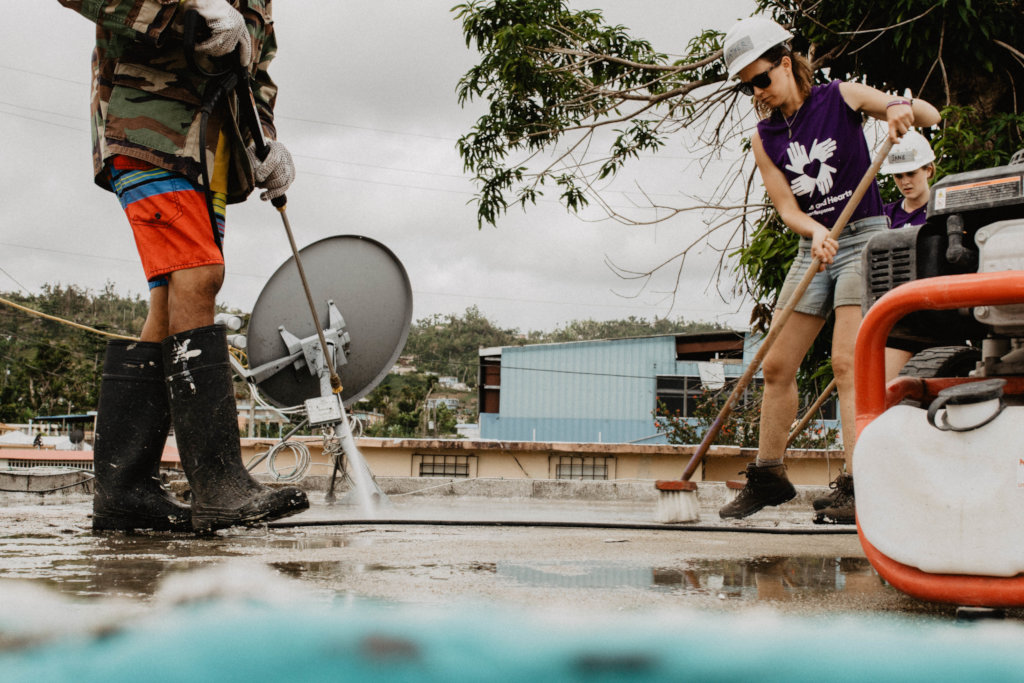 Hello donors!
It has been six months since Hurricanes Irma and Maria ravaged the Caribbean islands, leaving behind billions in damages and countless families in need of help. All Hands and Hearts responded to the call for help, deploying teams to the USVI, BVI and Puerto Rico, assessing the damage and determining the best course of action.
Our St. Thomas response program in the US Virgin Islands began right after Irma first hit and we are still the only organization operating on St. Thomas providing cleanup assistance. To date we have completed work on over 250 different homes, including debris removal, chainsaw work, mold sanitation, and demolition. Through our various work on homes as well as community spaces we have been able to assist over 4,000 individuals. Additionally, in USVI we have just launched a program in St. John after receiving support from a local foundation to help communities who have received little to no outside assistance.
Our Tortola response program in the British Virgin Islands began at the beginning of 2018 and has a large focus on clearing debris from schools and helping homeowners with debris removal. An assessment team continues to identify schools in need of assistance.
Our response work in Puerto Rico also began at the beginning of 2018 with the launch of two different programs, one in the coastal town of Yabucoa and one in the mountain region of Barranquitas. Due to the high level of need in both communities the bases are running over 100 volunteers in the field every day working to repair roofs, clear debris, sanitize, and demolish unsafe homes.
We are now six months out from Irma and Maria, and the islands across the Caribbean need our support more than ever. We are able to continue our work thanks to the incredibly generous support from the GlobalGiving community. Please continue to stay up to date with our programs in the Caribbean and across the world.
Thank you!