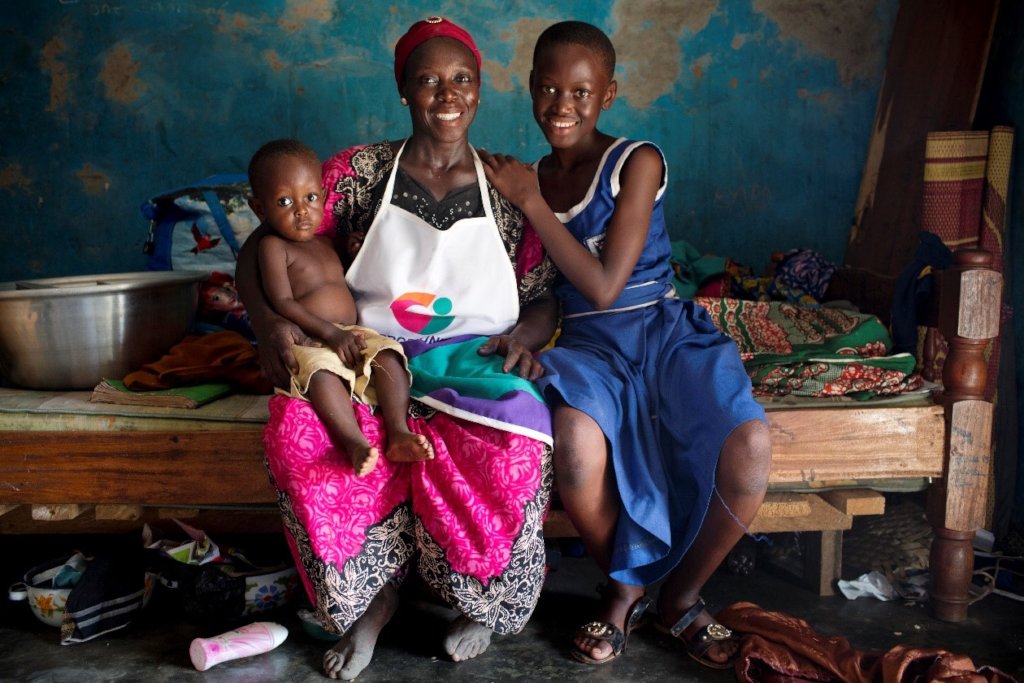 Abdul works as a rice processor in rural Ghana—she purchases bags of harvested rice from her neighboring farmers, then dries and mills it before selling to vendors. Before, Abdul was able to purchase 2 bags of rice per week, from which she earned about $10. Fortunately, after meeting a loan officer through her farmer group, Abdul opened her first bank account with Opportunity and took out her first loan. She used her loan to purchase more bags of rice and has since grown her production to 10 bags per week, multiplying her income. Though Abdul never finished school, she is proud to say her three children will. Today, she is saving to pay for her middle daughter's school exams, which will allow her to begin secondary school in the fall. Abdul's family is like many in Africa.
An estimated 80% of people living in extreme poverty live in rural regions, primarily in sub-Saharan Africa, and nearly half of whom are children. For these families, smallholder farming is the most common way to provide for themselves. However, farming can be one of the riskiest jobs in the world for families living in developing communities. Severe weather, crop diseases, or bad seed can destroy an entire season's harvest – and when your livelihood depends on just one or two harvests a year, it can mean your children go hungry for months, and drop out of school until you can afford to send them back.
Nearly two-thirds of all poor working adults – rural and urban – earn a living through agriculture. Expanding economic opportunities in agriculture will be one of the most important sectors to eradicate extreme poverty over the next decade, which will require dedicated efforts toward breaking the cycle of low-productivity smallholder farming that keeps the majority of rural families in poverty, season after season.
Opportunity's Approach
Opportunity's model is structured to bring effective, sustainable, and low-cost financial and training services to families living in poverty in hard to reach regions of the world. Within each country, Opportunity works through local financial institution partners and our industry-leading program teams to implement our three-pronged approach for building sustainable livelihoods:
Provision of tailored agricultural financial services – to increase investment in productive agricultural assets, such as seed, fertilizer, or irrigation equipment
Training in relevant skills – to increase knowledge in agricultural best-practices to improve their farms and financial literacy to improve management of household finances
Support groups and networks – to increase empowerment and social cohesion among farmer groups to drive the changes they wish to see in their communities
Thank you for your continued support! This work would not be possible without you.
Links: