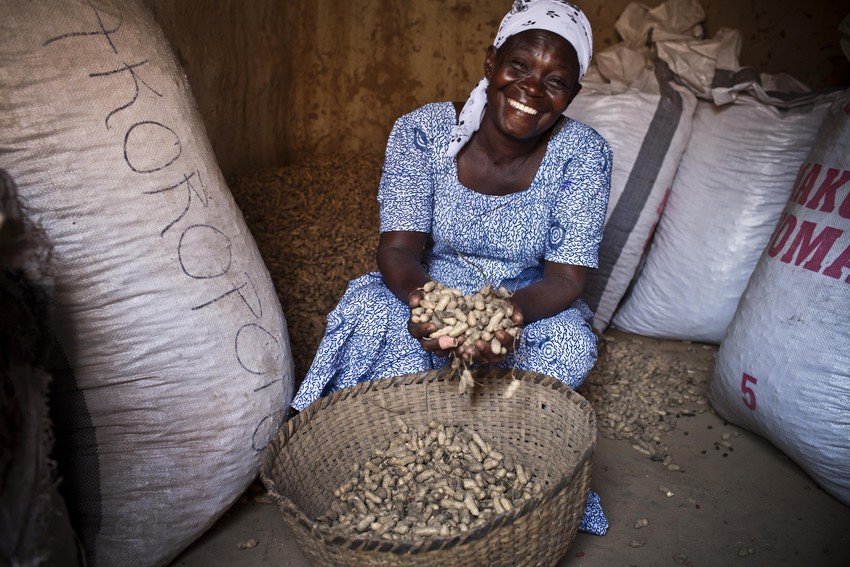 Smallholder farmers living in rural areas are often particularly vulnerable economically due to factors such as unpredictable weather patterns, low crop yield, low market prices, and a lack of access to quality financial services.
Opportunity recognizes the need for financial services for those living in poverty in rural areas and whose livelihoods are often dependent on their crop yield. Agriculture Finance provides farmers with tailored savings and loan products, connections to high-quality farm inputs, training in business and farming best practices, and market access. These tools have enabled smallholder farmers across seven African countries to earn a more reliable income.
Opportunity's tools help farmers to be more resilient to external shocks that are often beyond their control. Ninety-four percent of our clients live on less than $2.50/day and 61% of our clients are women—indicative of Opportunity's desire to reach the most marginalized.
Since the Agricultural Finance program launched, Opportunity has:
Empowered farmers within 42 crop types.
Reached 91% of our goal to empower 500,000 farmers by the end of 2017.
Established partnerships with 54 External Service Providers to enhance the services we provide to smallholder farmers.
Created 16 agricultural finance publications to develop and educate the farming community.
Yakuba, who lives in Ghana, is farming smarter with the tools from Opportunity's AgFinance program.
"I was blessed with 10 acres of land. Unfortunately, I only farmed three due to lack of capital and labor. Then, I heard about Opportunity Ghana. I eagerly enrolled in the training sessions and before long I invested my first loan to purchase seeds and fertilizer. We got the use of farming equipment and access to a buyer for my sorghum. I have never had this training and support before. On my first harvest, the buyer paid my loan directly and sent me the profit. Today, I have money in a savings account to pay for my children's school uniforms and books. My family has a bright future."
Opportunity is eager to develop more innovative products so that we may continue to empower farmers like Yakuba to cultivate brighter futures for her their families. Thank you for your support!
Links: