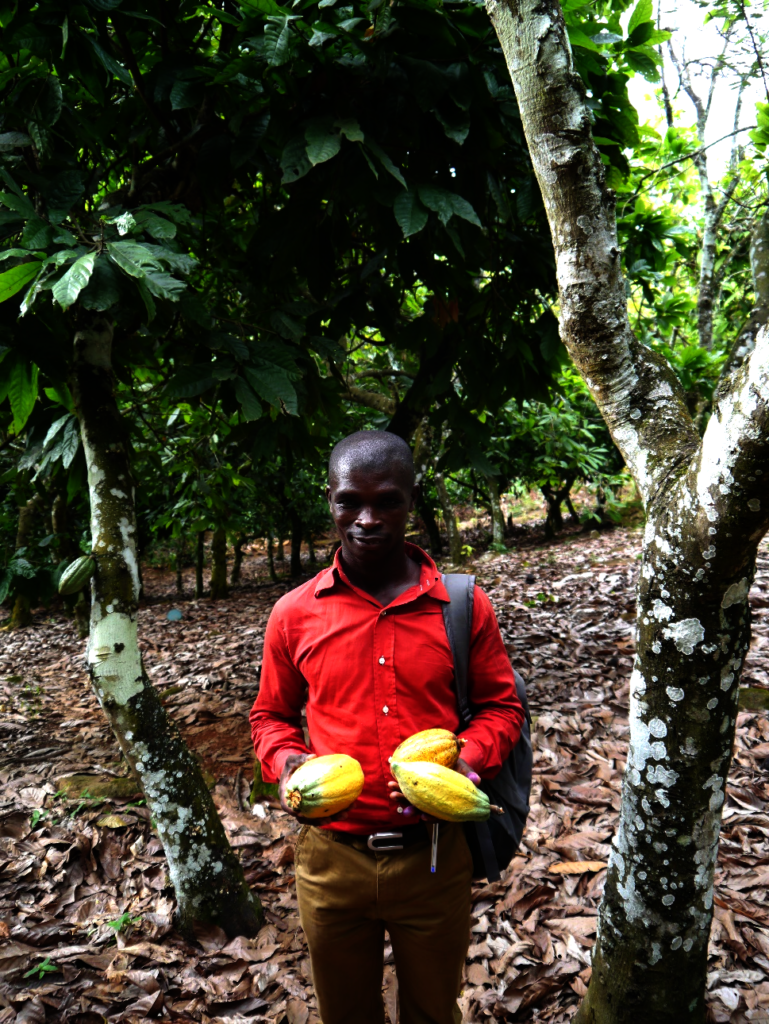 Over the coming year, Opportunity's Agriculture Finance team is refining our focus on key value chains that have the greatest potential to lift the most families out of poverty. One of the most important of which is cocoa in Ghana. Cocoa, as the largest export crop of the country, holds significant potential for growth in international markets.
In Ghana, Opportunity is working to help rural farmers overcome overwhelming obstacles, including poor crop yields, financial insecurity, inadequate infrastructure, unreliable market connections and inputs, as well as drought and political instability.
Currently, Opportunity serves cocoa farmers living in the main cocoa producing regions—Western, Central, Ashanti and Brong Ahafo regions. As the demand for cocoa grows worldwide, Opportunity is committed to ensuring farmers in Ghana have access to financial services, training in good agricultural practices and essential value chain services, including suppliers of seed and fertilizer, equipment for irrigation and harvest and off-takers to purchase their crops at fair market value. These services help farmers increase their yields, improve the quality of their crops and earn higher incomes, empowering them to provide for their families, send their children to school and sustainably improve their lives.
Opportunity's 2018 goals include:
Explore opportunities for expansion

– Launching agriculture finance services with another financial institution partner in Ghana will immediately expand Opportunity's outreach to cocoa farmers in some of the most remote areas.

Strengthen market linkages for cocoa farmers

– Opportunity's growing network of value chain partners will connect more cocoa farmers to the rapidly growing industry, helping them grow and sell more cocoa and improve their incomes.

Expand agricultural best practices trainings for farmers

– Improved trainings will help farmers with challenges such as protecting their crops from recent recurrences of pests and diseases.

Connect farmers digitally to financial services

– Opportunity is working to rapidly expand digital banking services for farmers, improving access for clients in rural areas.
For a small farmer in rural Ghana, a good harvest opens up countless possibilities. A good harvest means a farmer can grow her savings account, and send her children to school well-fed. It means she can make improvements to her home, buy medicine when she or her children are sick, and hire her neighbors to help on her growing farm, expanding opportunities for others in her community to earn a good income and work their way out of poverty.
Links: