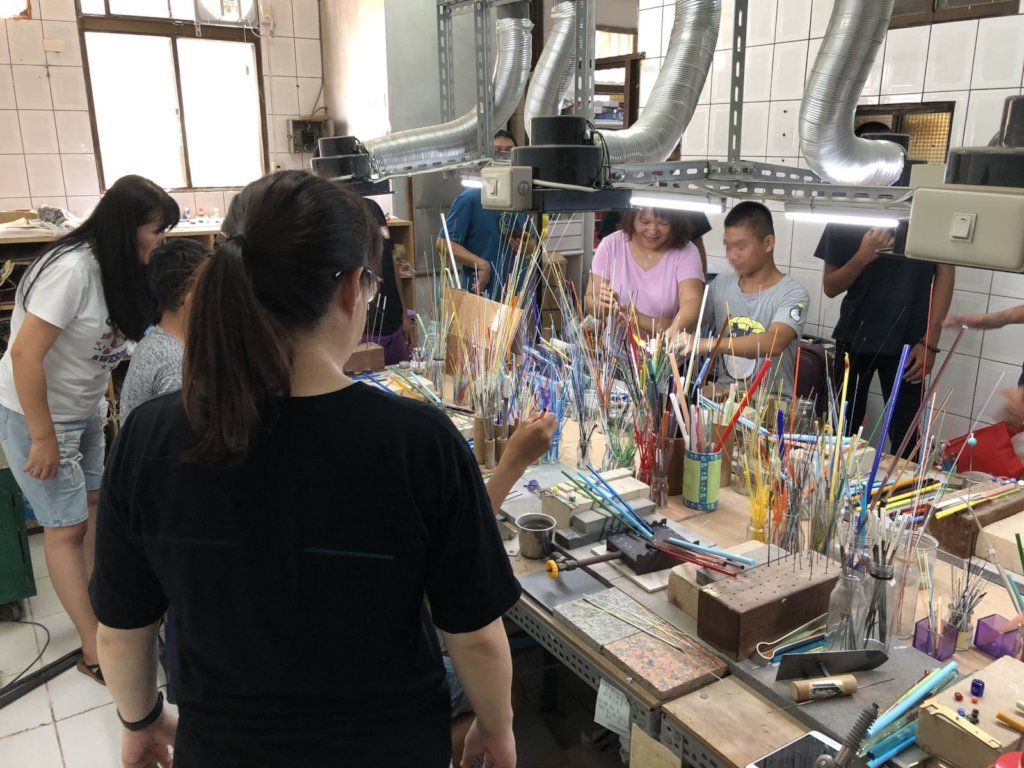 To encourage teenagers to lead healthier lifestyles, the Mustard Seed Youth Home located in Hualien has conducted a DIY activity that has infused the art of liuli. The home hopes that the activity will discourage teens from the negative influence of cigarettes, alcohol and drugs. It also hopes that this activity will encourage them to be more interested in the arts through free expression in their very own creations.
During the creation process, these teens became very focused on their learning. From the heating to the cooling of glass, they were meticulous and were careful about every single detail. This activity has become a significant part of their memory, and they hope to share their creation with their loved ones.
One of the teens, Xiao En, shared that she will be gifting it to her foster mother when she gets back home during the summer holidays, as she is extremely grateful for being taken good care of all this time. Another teenager, Xiao Fu, said that he hopes to immortalise every friendship he has in his art piece, and he hopes that it will be a constant reminder to respect and cherish his friends.
We also hope that the artistic creation process has given these teenagers the space and the time to reflect. Through quieting down their hearts, they are able to look back at every journey taken that has led them up to this. By breaking down the walls in their hearts, they will be able to become more gracious and accepting. We hope nothing but the best for these teens as they continue their life journey.
Give them wings to fly, help these youths in need!
We invite you to provide financial support for these young adults.
----

*Challenge Camp - Help community underprivileged children in Taiwan are able to have the chance to see and learn more!

*Sprout Up Project - Help Vulnerable Children's Life Have Bright Future.

*Diversified Learning Project for Children- Help Children in Agape Children's Home and Mustard Seed Youth Home are able to explore more through learning.

*End Hunger - Build a Food Bank Distribution Center - Sharing food to community needy people and families!

*Fly High! Empower Disadvantaged children in Taiwan

*Indonesia Tsunami Post-Disaster Recover Project

---

The Mustard Seed Mission

Website: http://www.mustard.org.tw/locale/en
Facebook: https://www.facebook.com/mustard.tw/
Donation Information: https://www.mustard.org.tw/locale/en/tab/898
E-Newsletter: https://goo.gl/e8EUBo
MSM - the 1st registered Social Welfare Organization in Taiwan - https://youtu.be/qyTAv0L5Sz0